So remember when I blogged about the Singapore Innovative Children's Festival a few days ago? I brought both kids to The Magical Pond (on the morning we left for Copenhagen – yes we managed to squeeze it in!) and was so impressed.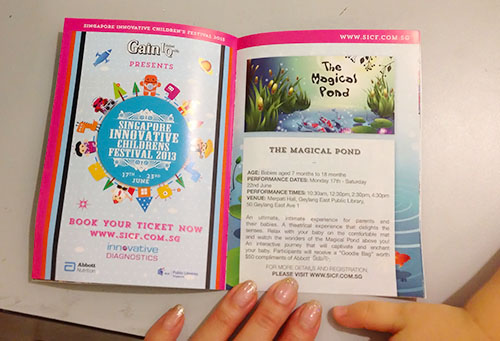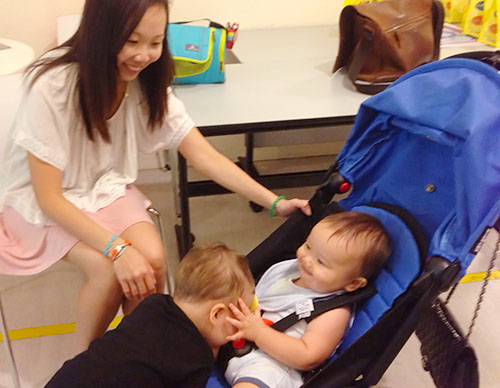 It's true, their marketing. It honestly is one of a kind, and both unique and super fun at the same time.
I'm very accustomed to the usual children's plays and performances. This is COMPLETELY DIFFERENT.
It's on the ceiling! 
I admit, I was drawn to that alone 😉 So the idea is that up to 12 adults (with their kids) lie down on cushions and mats.. and watch The Magical Pond above them. It's meant to relax the kids and make you feel like you're in the pond, looking up.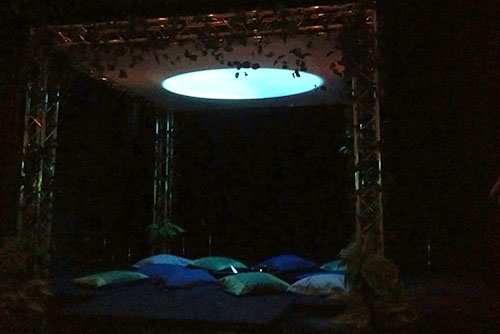 I really enjoyed the music and found out later it was Vivaldi. The kids were all pretty awestruck with the moving images. Frankly, the movie isn't going to entrance the adults like it did the kids. It's super boring for adults. LOL!! If you're familiar with The Hungry Caterpillar, well, the images are like that – sort of abstract, geometrical, and colourful. It's been seen to be highly engaging with young children, and it's evident by the way my kids sat through the 45 min performance without fussing!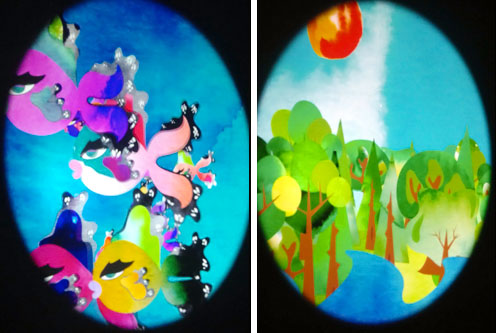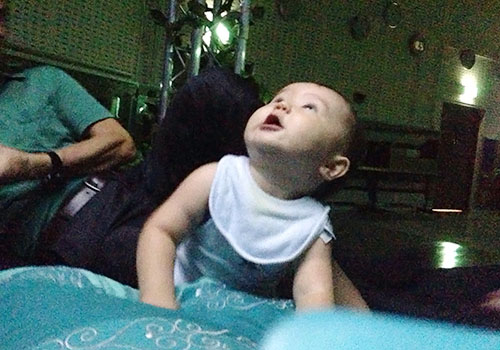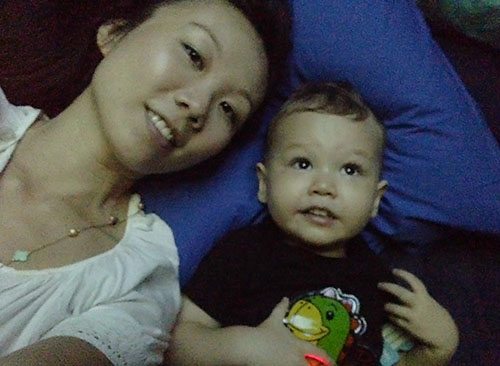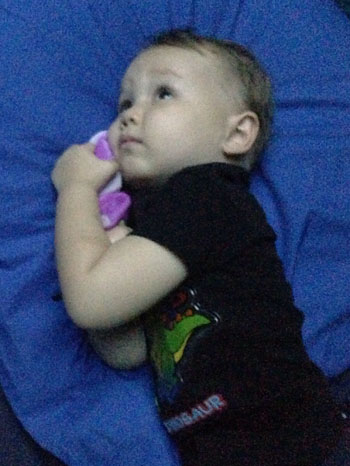 Targeted for kids aged 7-18 months, I found that actually, Hunter (28 months) may have enjoyed it even more than Carter! He spent the whole time giving us a running commentary on what was going on (look mama, trees! balls! tomatoes!…. ad infinitum) and had a BLAST with the interactive activities weaved through the show.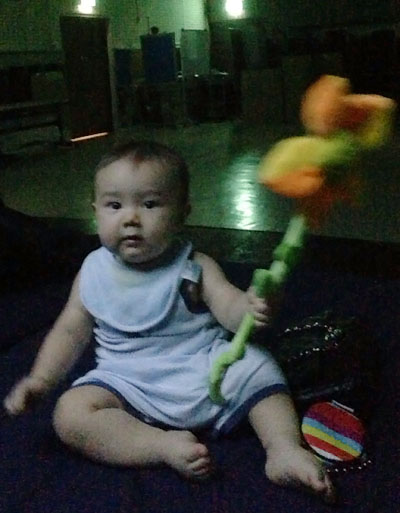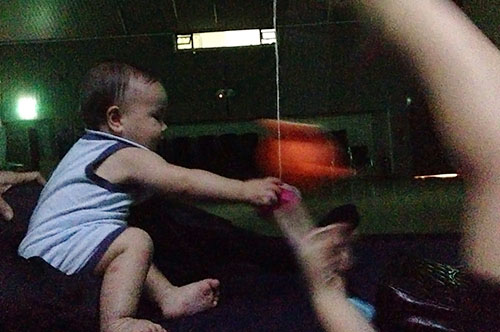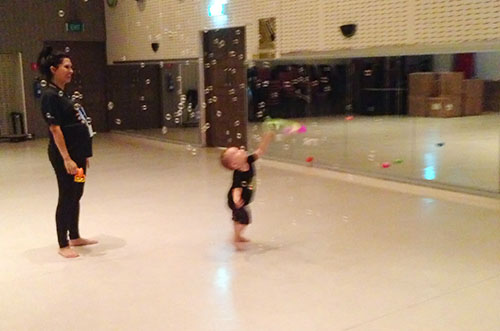 I'd liken The Magical Pond to having a play group in your home. You chill out in a very relaxed and comfortable environment with your baby and other babies, and there are little toys and activities to amuse them too. Really great concept, and so engaging. Love it!
The Magical Pond is showing daily until 22 June (Sat), every 10:30am, 12:30pm, 2:30pm, 4:30pm.
Let's Chat!