REMINDER: the chance to win a Zhai ballet-wrap top ends this Sunday (27 Jan)! It takes just a minute or two to be in the running.. so come and have a go 🙂
We have very, very few photos of us together as a family. I mean, it's not like we have a photographer running around after us every time we're out… and it's a bit awkward to go to friends "Here, take a photo of us! Now.. take another one! And one more!" So we never end up with family photos, and I've practically forgotten what Chris and I look like in front of the camera now 😉
So we decided to bite the bullet and get our mugs on camera. Firstly for a magazine interview I did, and secondly for Christmas photos! Yep… these photos are almost 2 months old. So Carter was just 3 months in these pics, and Hunter 22 months.
Kudos goes to Dad, who took all the pics 🙂
I'm wearing: Splendid rainbow tank top, Spring Maternity pregnancy denim shorts (no I'm not pregnant, they're just comfy OK!)
Chris is wearing: Calvin Klein super soft tee from the outlet in Australia, random shorts that I can't remember
Hunter is wearing: Gap rocketship tee, Elly stripe shorts, Ecco sandals
Carter is wearing: Romper from Barcelona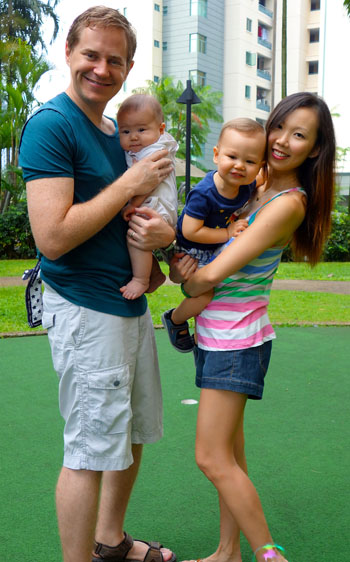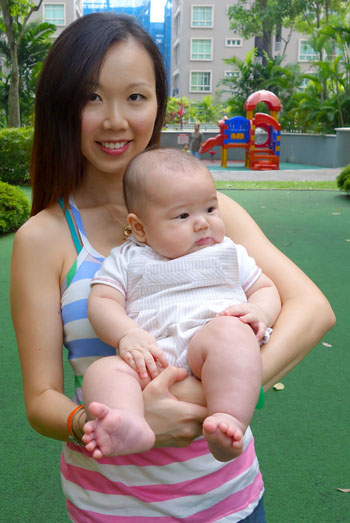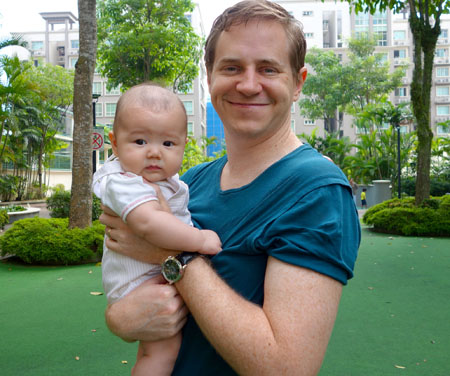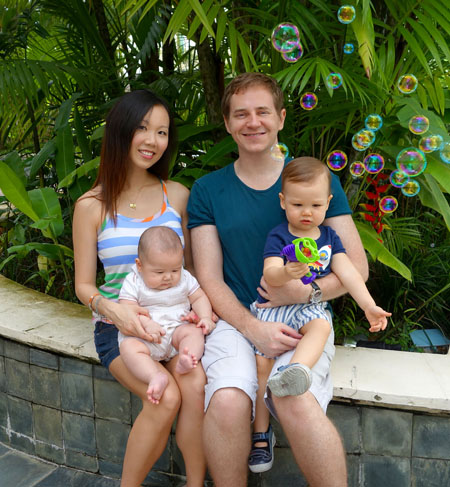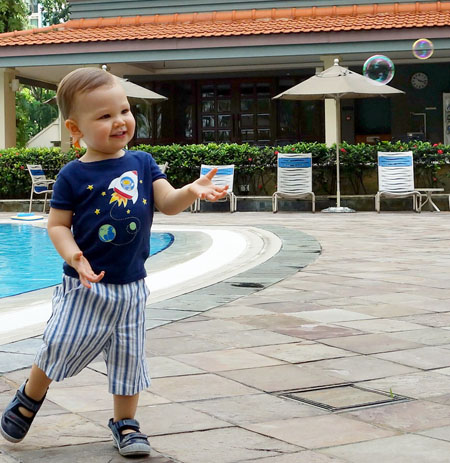 I'm wearing: random strapless dress purchased in Japan
Chris is wearing: custom tailored white shirt, Calvin Klein grey pants
Hunter is wearing: Joules rainbow shirt from nottoobig, Gap soft pants, random European shoes
Carter is wearing: Joules rainbow onesie from nottoobig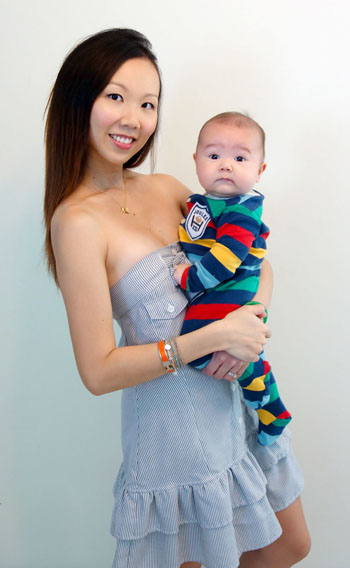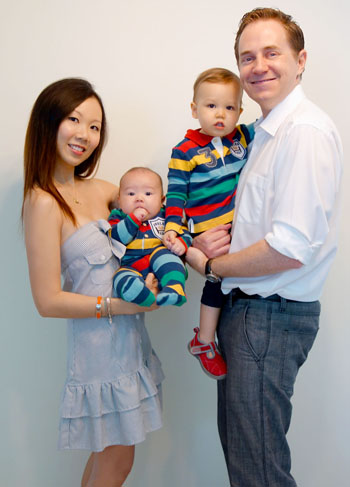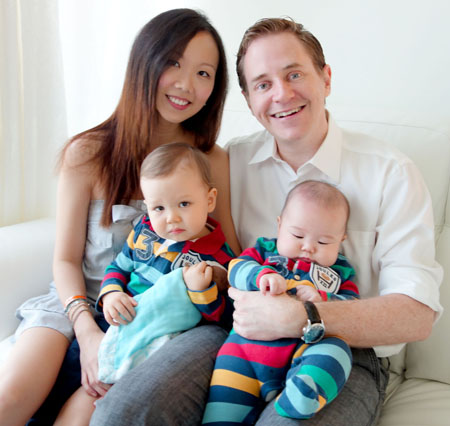 Let's Chat!