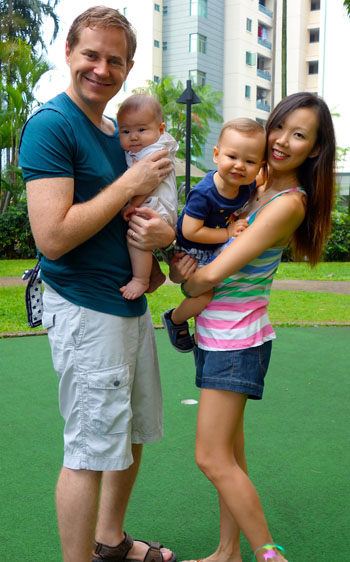 Our lil family of four are heading off to Australia today to celebrate Christmas! We are travelling, yet again, with "2 under 2" kids…. gulp. Here's hoping they behave on the flights and during the holiday.
We'll be in Canberra, to be exact, where Chris' parents currently are. It'll be our lazy little 1.5 week holiday 🙂
Just being random, but a short clip I took of Carter during his bath time last night 🙂
httpv://www.youtube.com/watch?v=gmna1ofVO4E
Let's Chat!