This was our daily morning life in the USA…. can you see why Hunter didn't want to leave? 🙂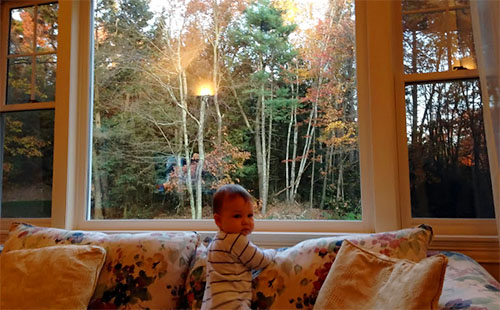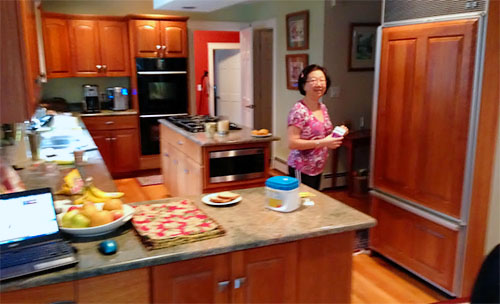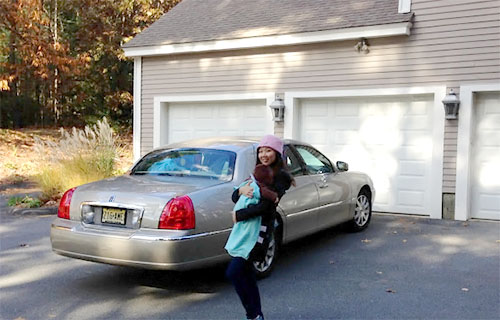 The Cheesecake Factory is a must-visit for me every time I visit the USA.. and thankfully they have branches in all the areas I've been in over the past few years, so I've had no worries popping into one.
What's strange about The Cheesecake Factory is that all the branches I've ever been to are in stand-alone buildings. They're usually back-to-back with a big mall, not inside the mall like what you'd expect. The area inside is huge, with high ceilings, and very cozy.
Service has always been excellent there. Then again, I've always found service pretty superb in the USA – guess it's one of the benefits of having a tipping culture!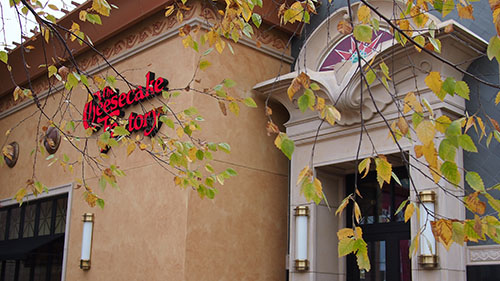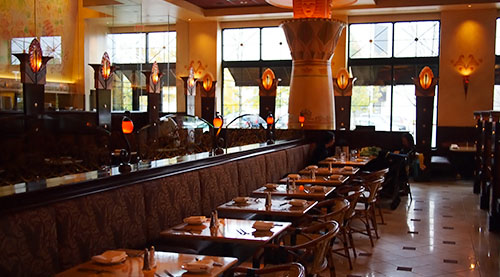 I actually really like their 'regular' menu which features superb Popcorn shrimp, burgers, fries etc etc. But this time, we were just there for drinks and dessert. Obviously, their cheesecake menu is GIGANTIC. The difficult problem being, it's pretty difficult deciding on just ONE cheesecake for yourself! The slices are pretty large too, so little-to-no chance of you being able to finish 2 slices yourself.
Obviously I coudn't resist the Red velvet cheesecake! It looked really luscious… and the red velvet cake really was lovely. Very moist, dense and paired very well with the creamy cheesecake. I think that it should've been 70/30 red velvet to cheesecake ratio though, instead of 50/50, but that's just me!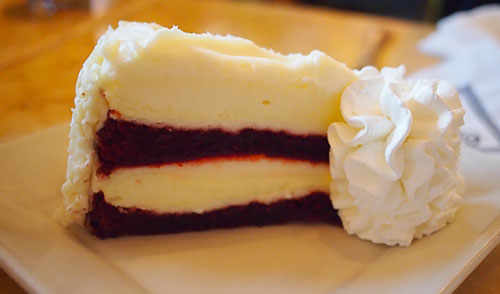 Dad opted for the Pumpkin cheesecake which was cheesecake blended with pumpkin. It didn't excite me, mainly because I found it weird having a pumpkin-flavoured cheesecake?? It was very creamy though and my parents enjoyed it.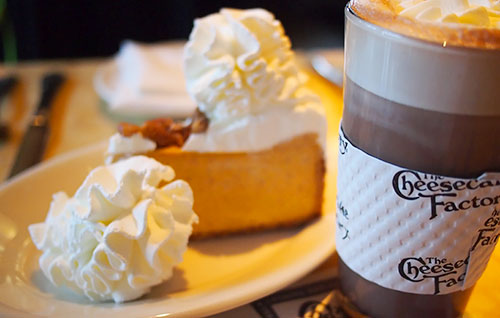 Oh, my aunt also has this giant tractor thing, which is a grass cutter (to mow her gigantic lawn). Guess who went a little wild over it?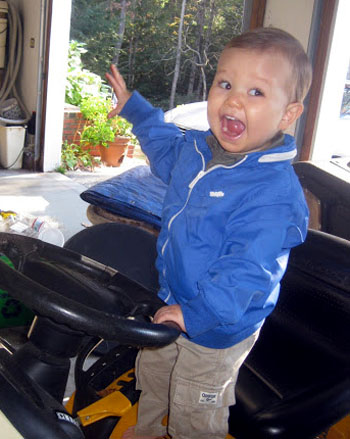 Let's Chat!