And so we bid goodbye to my aunt and left Princeton, taking a road trip to….. Boston! Hunter had made himself well at home in my aunt's gorgeous house, so it was a bit sad to leave. But, I was also eager to check Boston out.
I've been to Boston many times before, but I was very young then, so I don't remember a thing. My parents have been to Boston even more times than I have (Dad used to travel there all the time on business), but I bet it's changed a lot since they were last there!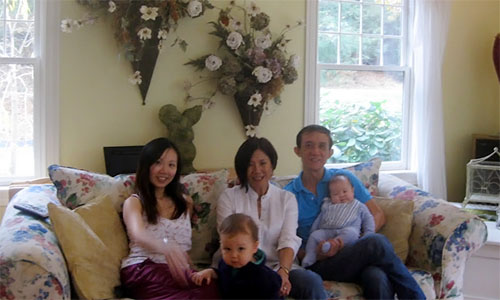 Huge thanks to your recommendations for stuff to see, do and eat in Boston! It was really helpful and, yep, we did diligently go and check out as many recommendations as we could 😛 The food suggestions were especially helpful, because it saved us from eating at random places as we could make a beeline for the places that were meant to be good!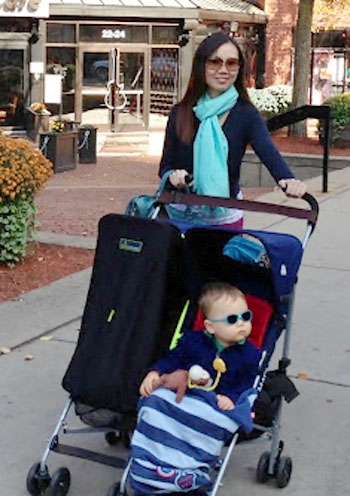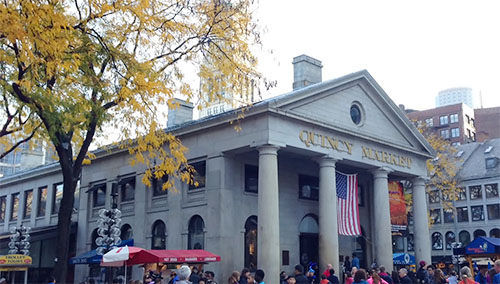 Lunch was at Neptune Oyster, which came recommended by a bunch of people. We were pretty shocked to hear the queue was 1-2 hours long, despite it being around 2PM when we rocked up. Fortunately, they call you back, so you don't have to stand there waiting the entire time!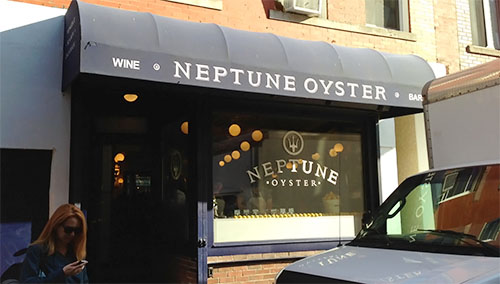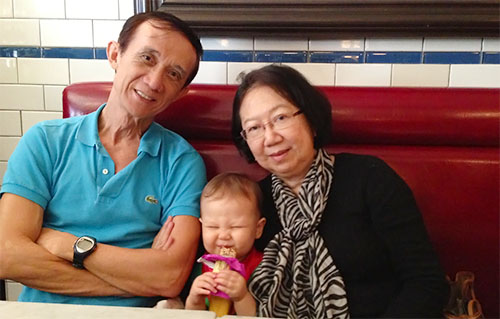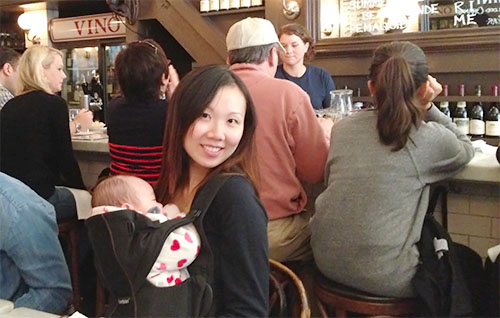 We started off with a selection of crab claws and clams on ice. They were actually only so-so.. not terribly exciting, but expensive.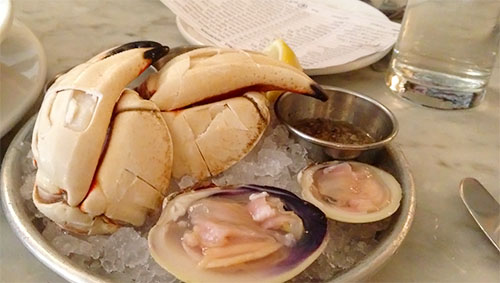 The Clam Chowder was slightly on the salty side, but lovely and creamy. It's a pretty decently-sized portion, though would have been even better if served with some bread on the side.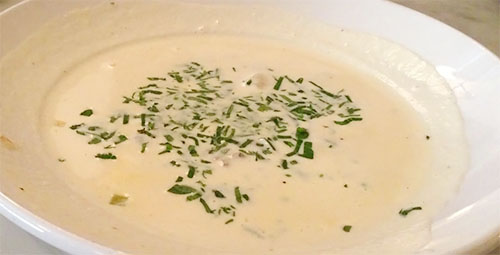 Neptune Oyster's rendition of North End Cioppino (spicy stew of mixed grilled fish and shellfish, saffron rice) was nothing short of excellent. I loved it! Essentially a seafood stew in a spicy broth, the seafood was succulent, fresh, and flat out delicious. The broth was surprisingly spicy though.. I could barely handle it!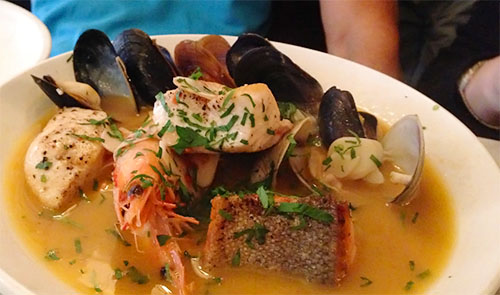 And their Maine Lobster Roll with butter. Oh my goodness. If you're like (lazy) me and like lobster but can't be arsed digging away at the shell to get to the meat…. you'll love lobster rolls. It's chunks of sweet lobster meat, on a lightly-toasted soft bun, and drenched in melted butter. It's heart-stoppingly good.
This was served with a mountain of fries, which were overly salted, but still delicious.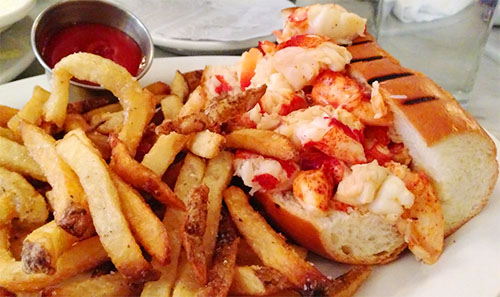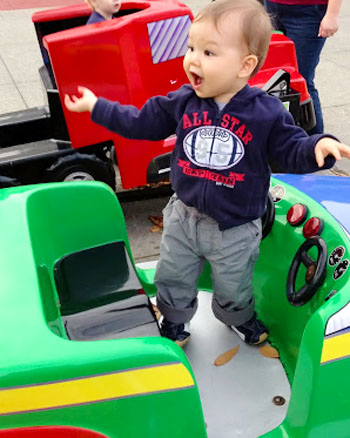 Mike's Pastry was another recommendation I received and it also had huge queues. But this time, the queues moved super quickly since it was more of a takeaway joint. The people working there all speak with a heavy Italian accent (the area is like Little Italy) and service is very brisk.
It was AGONY trying to decide what to get…. there were waaaayyy too many goodies!!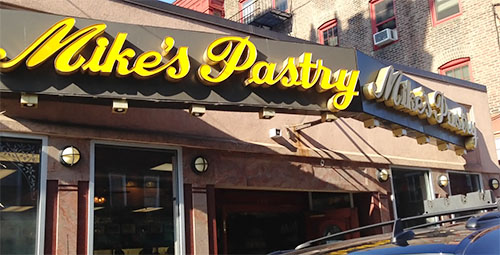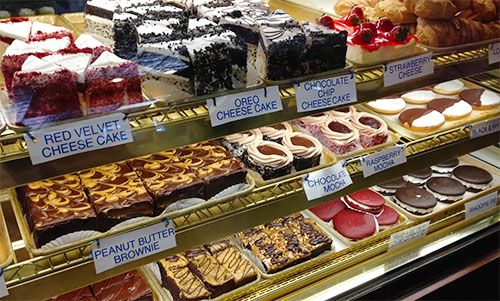 But of course, they're famous for their Cannelloni and I was specifically told to try these. The Pistachio Cannelloni was a large barrel of light pastry, filled with fresh airy cream and studded with pistachios on either side. I liked the fluffy cream and the crisp pastry but I can't tell you if it's THE best cannelloni since I have these so infrequently!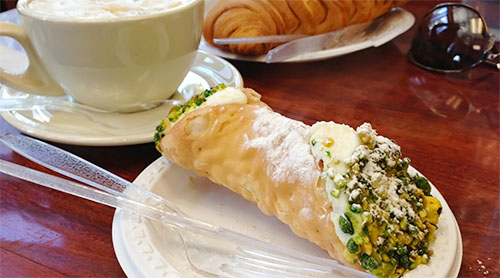 The Lobster Tail sounded and looked exciting, so we got that too. It was GIGANTIC. This huge pastry shaped like a lobster tail, and stuffed with a ridiculous amount of cream. It was more interesting in theory, as in reality the pastry was a little on the chewy/tough side, and the cream was so copious that we were really creamed-out afterwards! It was good, but I didn't find it amazing.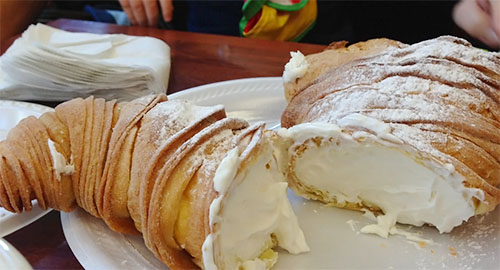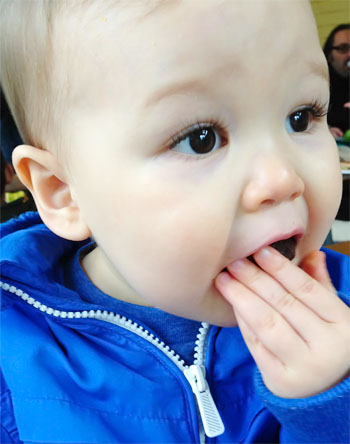 My takeaway was the Peanut Butter Brownie, which was the best item IMHO. A really dense and moist slice of fudge brownie, capped off with peanut butter. It was fantastic!!!! Loved it and wished I could've taken back a couple of slices to Singapore..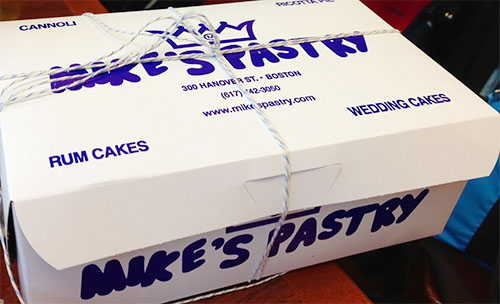 We puttered around the streets sight seeing and making the most out of our all-day parking… since it was a blood curling USD$40 per entry (!!!!). The most I've ever paid for parking in my life!
Oh, and multiple people kept warning me that driving around the Boston/NYC areas were horrific. Dad (who was the one driving) wasn't concerned though, as he'd been to Boston many times before and always drove. Well…. to be honest, the drivers are pretty much on par with Singaporean drivers. A lot of disregard of road rules, aggressive cutting lanes, honking, etc. I guess to other folk, this is considered horrific driving. But since we live in Singapore, this is kind of normal occurrence 😉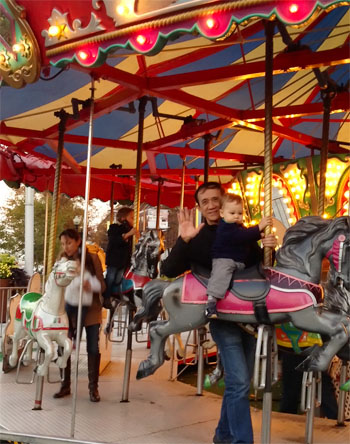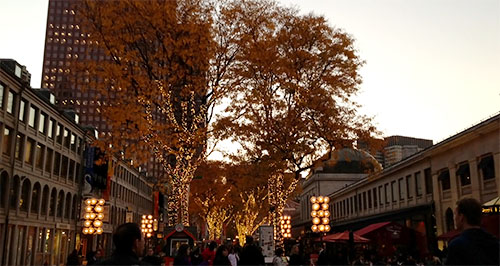 Let's Chat!