I smugly thought I'd discovered this hidden gem when I went to Papa Palheta. Turns out I'm one of the LAST people to have discovered and visited this tiny little coffee shop, so it seems! If you're a coffee aficionado, this will be old news to you.. but nevertheless I was quite excited about Papa Palheta and wanted to blog about it.
The highly unusual concept is that you pay whatever price you want for your cup of coffee. SAY WHAT?? You'd never think a concept like this would work in Singapore.. but I was surprised it actually does. They don't collect money, you just drop whatever amount you want in their little basket. That cute concept alone had me eager to go there to check it out 😉
It's tucked in a back alley by the highway, and has such subtle signage you can easily walk past and not realise it's a cafe. Surprisingly, it was totally full on a weekday afternoon, so I suppose it goes to show coffee drinkers know their way around to find good coffee 😉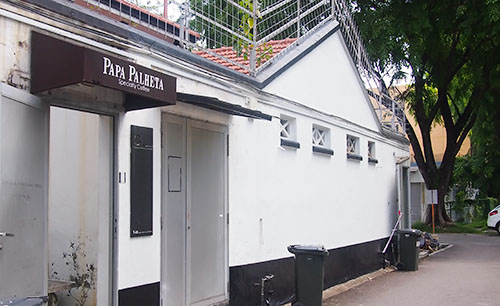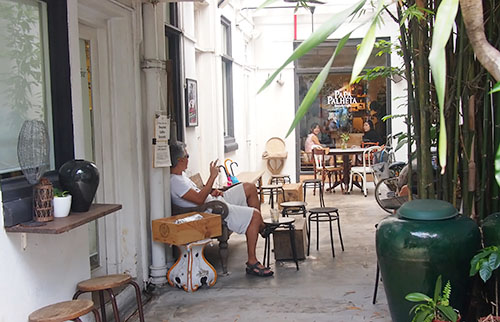 Papa Palheta pride themselves as an "independent coffee boutique, specialising in roasting and purveying specialty coffee." It's obvious they take coffee really seriously, and actually gently advised us "try the coffee as-is, without sugar". REALLY?!?! I never have my coffee sugarless, but it was incredible how theirs really didn't require sugar. It was rich and milky and smooth.. with not the slightest bitter taste.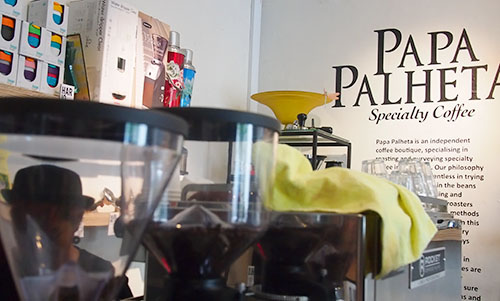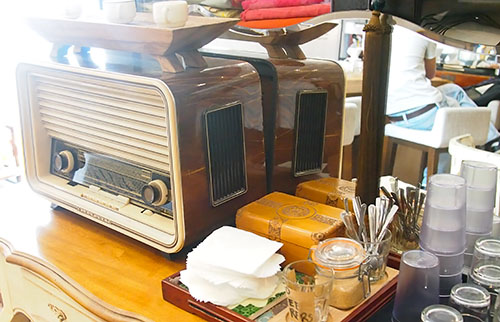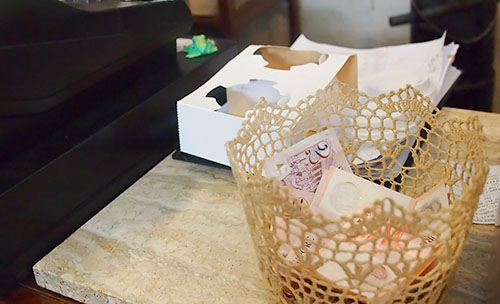 I thoroughly enjoyed the coffee and wish it was in a more mainstream location, not a random standalone place by the highway. However, I'd definitely drop in if I'm in the area.
My only wish is that they fill the ENTIRE cup with coffee. Mine was around half-full and considering the cup is already fairly small, it left me gagging for me as the coffee is so good.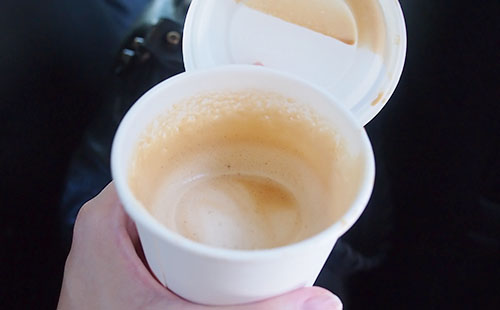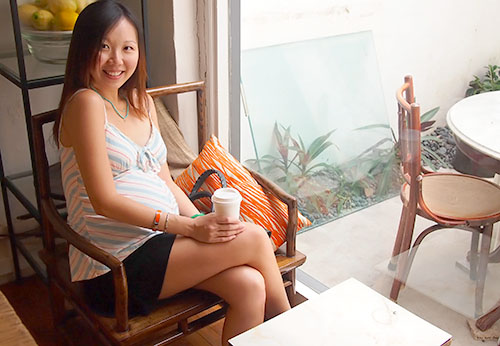 I guess the question people wanna ask is, "So how much did YOU pay for your coffee, Bev?" Well, I paid $10 for 3 cups. I figured that was a decent price because the cups weren't large (and mine was half-full), and I personally feel it's the right price taking into consideration the prices of local coffee and western coffee prices here.
That said, I have the feeling people that visit Papa Palheta tend to pay around $2-5 for a cup. Which I do feel is more-or-less alright.
How much would you pay for a great cup of coffee?
Let's Chat!