Boon Tong Kee
401 Balestier Road
Singapore
PRICE: $$$
RATING: ?????
We normally have our chicken rice at Nam Kee – a family favourite. But, we met up with some Aussie friends for lunch at a joint I heard was highly rated. Called Boon Tong Kee, it has a couple of branches but we went to the Balestier Road one. Service was brisk and very friendly, and they were patient and nice to our kids and put up with all their noise and mess 😛
It's busy (we went for lunch on a weekend) but air-conditioned inside, which provided sweet relief from Singapore's awful heat and humidity right now. They actually have a pretty extensive menu, but the prices are not as cheap as Nam Kee. Still fairly reasonable though!
I adored the stewed peanuts that they serve at the start, though I think they automatically charge them to your bill (correct me if I'm wrong?). I'm a huge fan of these babies – they're basically peanuts that have been stewed in some sort of gravy til they're super soft. It's actually one of my favourite foods, much to Chris' disdain because he finds them so weird 😉 Perhaps it's a very Singaporean thing to like these peanuts, because our other Aussie friends found them inedible too! No worries – MORE FOR ME 😀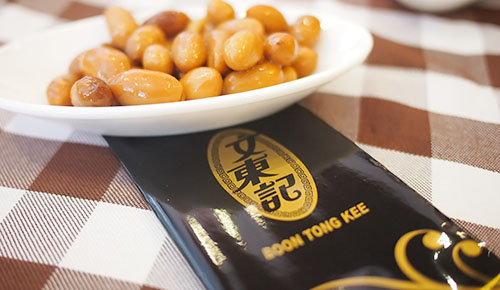 Of course, behold their Hainanese chicken. It is REALLY good. Chris and I were duly impressed. Very silky, very tender, very juicy. Absolutely no complaints from everyone and it vanished within seconds at her table, so that speaks for itself 😉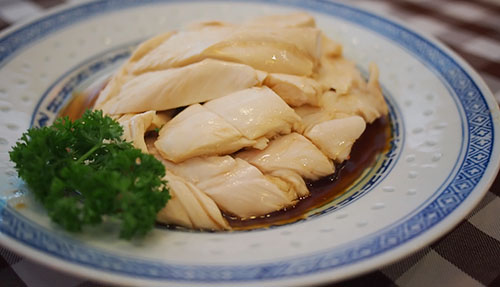 We also ordered some Braised beef with buns. Chris loves this dish every time he sees it on any menu – meltingly soft meat slow-cooked in a rich gravy, and you pop it into these white lily-pad buns (on the right of the pic). It's so tasty!! Kind of like an Asian hamburger, I reckon.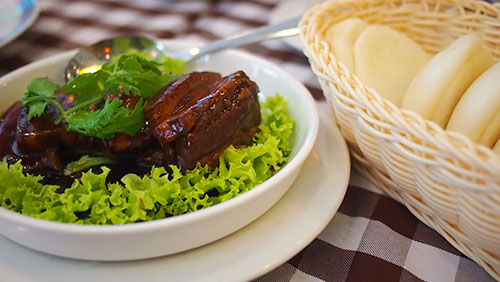 Crispy Beancurd is one of their signature dishes and HOOBOY!!!!!! All of us have never adored tofu so much in our entire lives. This was incredible. Little pats of tofu that was fried in a very very light and crisp batter, served with a little saucer of sweet condensed milk (I think?) to dip into. It sounds like an odd combination but these tofu cubes were outstanding – will definitely order again.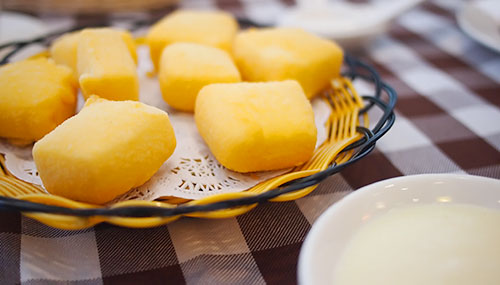 We also ordered some Sweet and sour fish and I enjoyed the thin slices of fish which were battered and served with a sticky sweet & sour sauce. It was good, but didn't blow my mind or anything, and the other dishes were ordered were better 🙂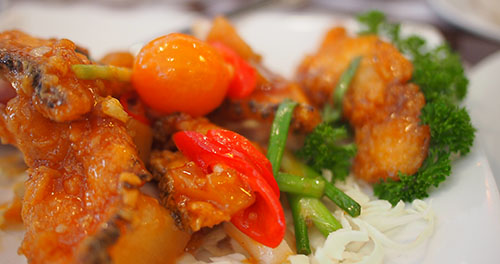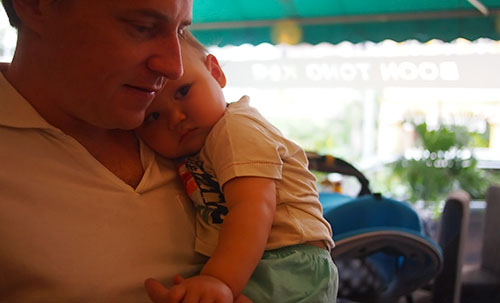 Happily, I've discovered another Boon Tong Kee outlet right near where we live, and they deliver!! Guess what I'll be having for dinner tonight……….. 😉
Let's Chat!