Australia, and especially Sydney, was quite specifically a foodie trip for us. Not a massive lot of shopping (I know, SHOCK HORROR!!!!!) since we had baby in tow, but more of visiting all our oldies-but-goodies food places. Places where we dined at when we were dating 12 years ago (!!), places that bring back memories for us, and places that we wanted to share with Hunter.
I didn't get round to photographing ALL the places that we ate at, particularly when I forgot or when we were busy looking after Hunter, but here's a quick snapshot for me to remember 🙂
This below is Pyrmont Fish Markets. Any Sydneysider or even tourist will know of this place. It's actually pretty touristy now but still good 🙂 You get lovely fresh seafood, and sit casual-style by the water and simply enjoy the sunshine. We went early and on a weekday, so it wasn't crowded and we could relax.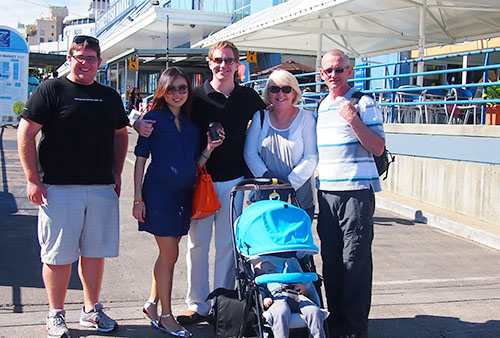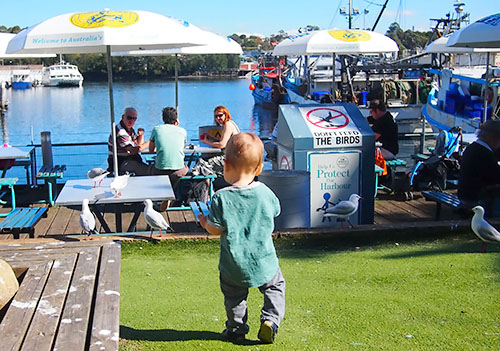 And of course, no trip to Sydney is complete without a visit to Kingsford Chinese on Anzac Parade. It's where we went to a couple of times a week when we were both University students, and BY FAR the best Chinese food in Sydney. And this time, we brought Hunter along!
It was pretty funny because thus far, Hunter hadn't really been eating a whole lot (he's not used to 'outside' food for every meal). But we ordered him a fish congee and he ate SO MUCH of it Chris was actually worried if he would pop 😉 I guess he missed my Mum's cooking at home! And he must've been sick of all the Western food we had been eating during the whole trip, because he went nuts over this Chinese food. The congee was beautifully silky and unsalted (by request), with many big chunks of fish in it. I was so pleased he had a great meal that was healthy too 🙂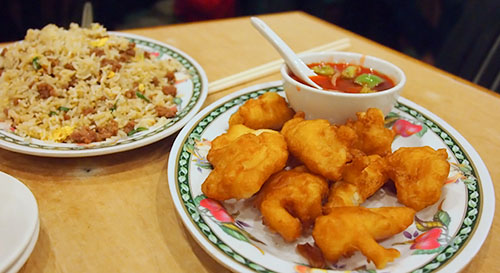 Not surprisingly, we went to Bills. Not once, not twice, but THREE times! I like the casual ambience, the delicious food, and the whole concept of Bills. The food is seriously overpriced IMHO, but at least it doesn't disappoint.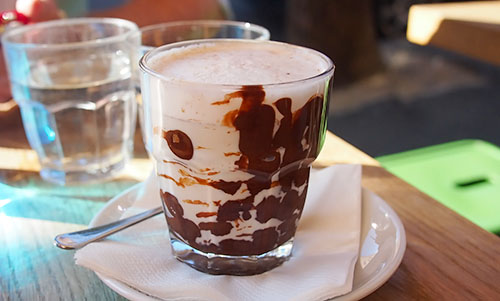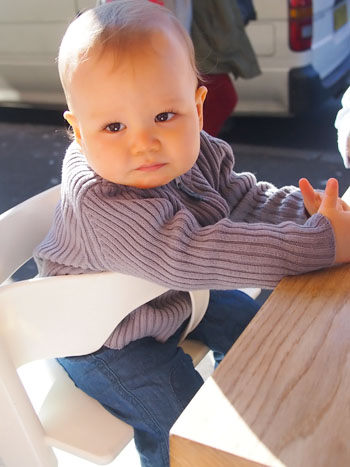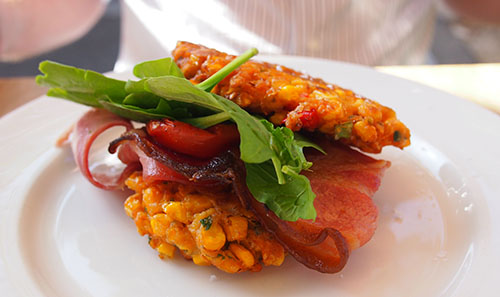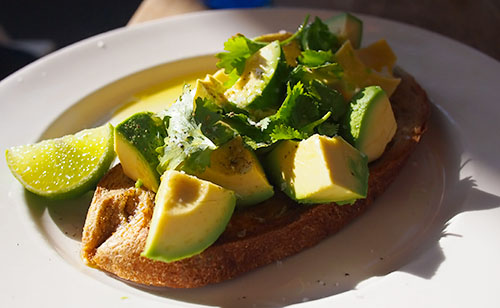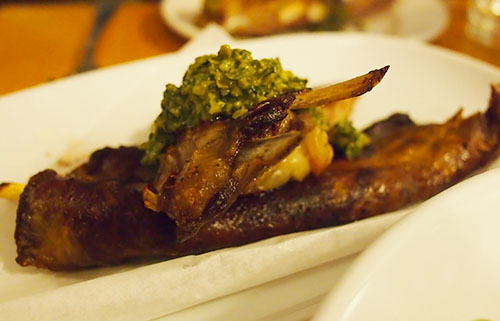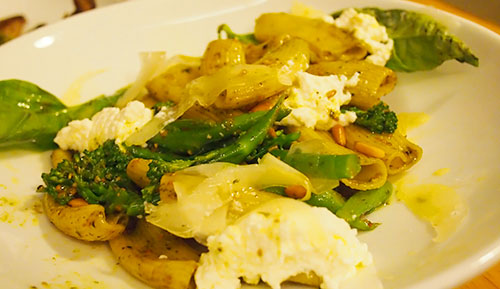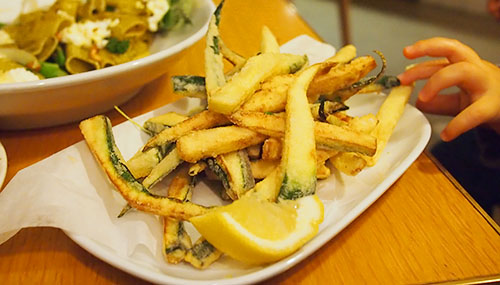 And we tried out Kazbah on Darling Harbour for the first time, with our French friends and their 2 adorable lil boys. The day was simply GLORIOUS, with bright sunshine and lovely weather. Actually, every day in Sydney was like that, we were really fortunate!
We thoroughly enjoyed Kazbah and will be back. Excellent food and gorgeous decor/cutlery!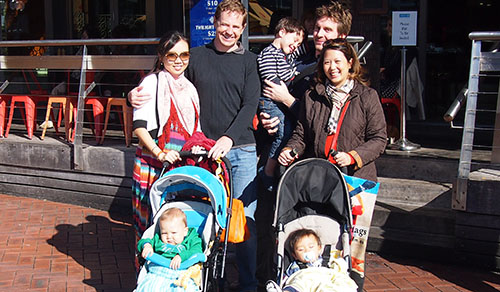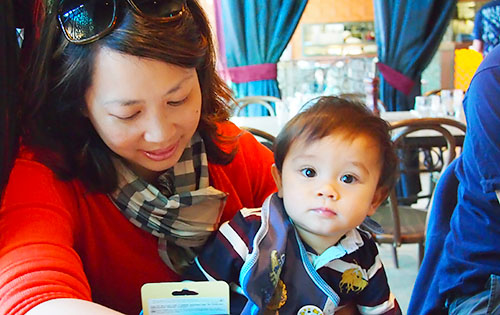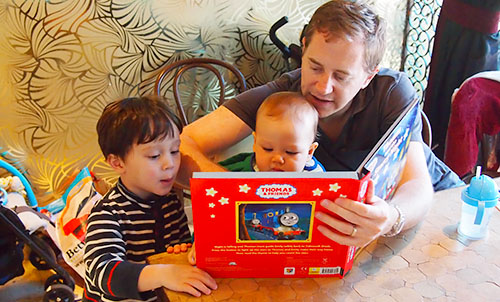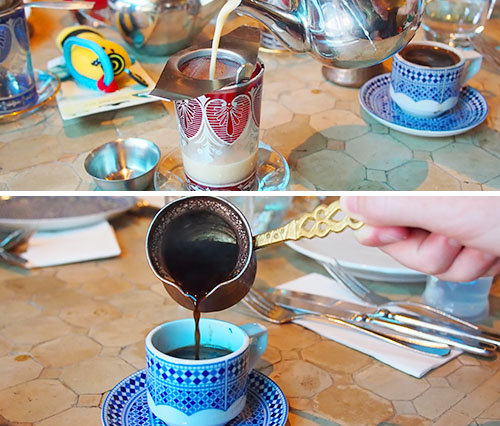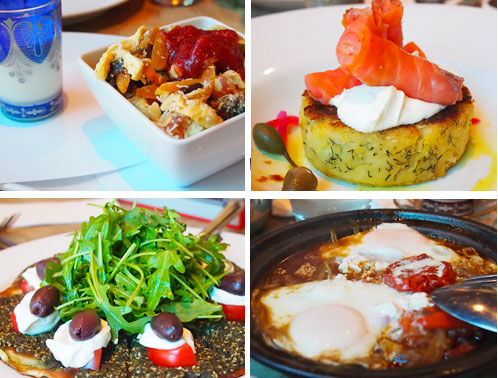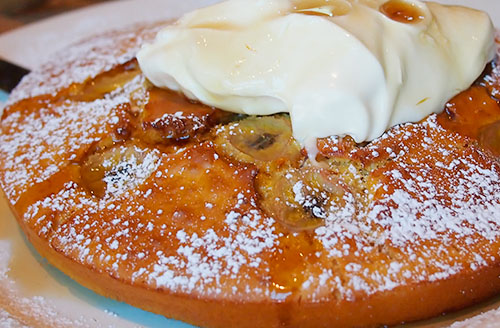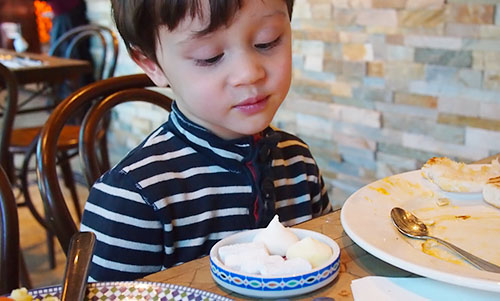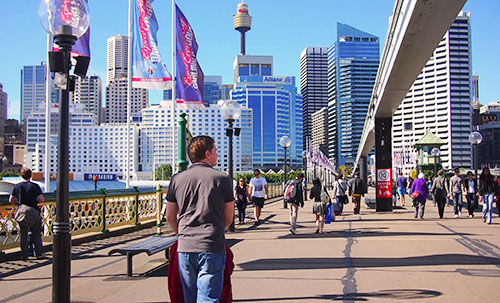 Let's Chat!