Food For Thought
Tanglin Gate entrance @ Botanic Gardens
1 Cluny Rd, B1-00
Singapore
PRICE: $$
RATING: ????-
I'd heard a lot about Food For Thought and was gagging to go for ages, but never seemed to get round to it! So one day, we finally decided to check it out and since it was around Hunter's 1st birthday, we invited a few relatives to come join in the fun 🙂
I LOVE how the cafe is located smack in the Botanic Gardens. Perfect location to sit down for a relaxed meal and cold drink after walking around the gardens. It's a HUGE space with high ceilings and an industrial look. Ordering is done at the counter, though the food is served at your table. Really appreciated the dispenser of (complimentary) water, and help-yourself condiments. Service is also really friendly and eager to please. Absolutely no complaints about the place, really 🙂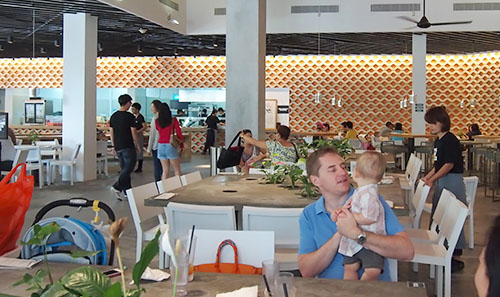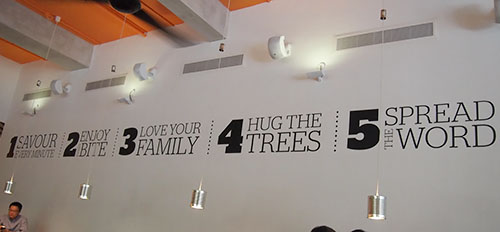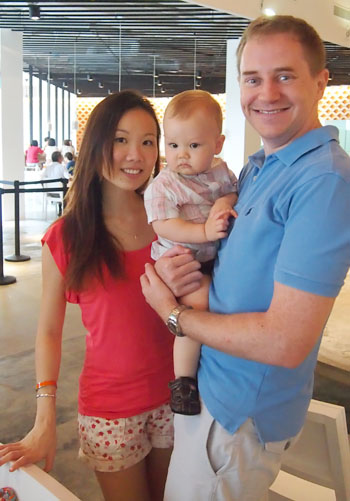 The food is very reasonably priced and pretty good!! I was expecting either small portions and/or cafeteria-quality food.. so was very impressed that portion sizes were very decent, and the dishes were all lovely. All of us were really pleased with our dishes, especially when they came out swiftly.
I had the Slow roasted bbq baby back pork ribs and was delighted that the pork was really tender. The sauce was flavourful and rich, but not too overpowering (it makes me feel a bit grossed out when ribs are drenched in sauce!). Beautifully done, and I'd get that dish again anytime.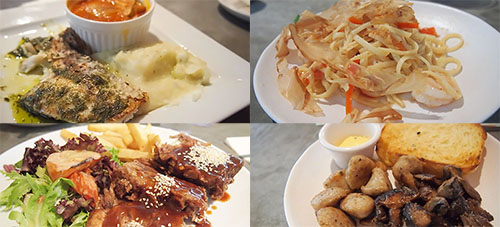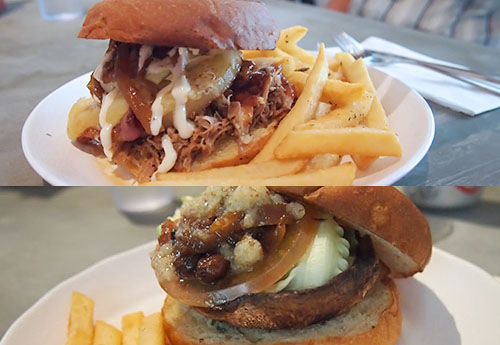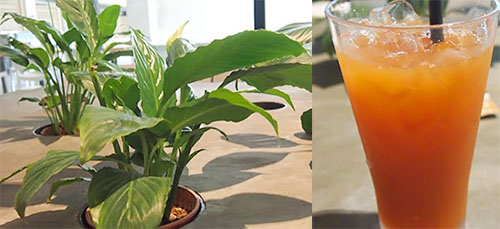 I thoroughly enjoyed their desserts. Even better than the mains IMHO! The Pancakes with gula melaka and cream was SO SO GOOD. Lovely fluffy pancakes with that gorgeously lightly-burnt flavour on the outside. The gula melaka was in place of traditional maple syrup and was the Asian-ized twist of the dish.
I also adored the Old southern red velvet cake, particularly because red velvet cake is not that easily found in Singapore. It's my favourite type of cake, so I always order it whenever I spot it on the menu. Their version here was right up my alley – it was really moist and a bit dense, which I prefer to the dry/spongey version. It had cream cheese frosting layered through it and on top, though I reckon they could forgo the layer in the middle and I'd prefer it even more.. since I prefer cake to frosting! A lovely dessert too. I'd order BOTH these desserts next time I go 😛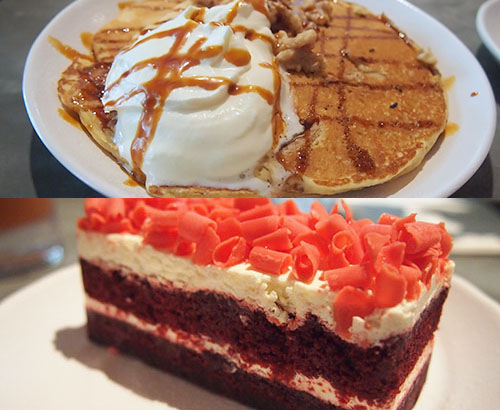 The main attraction of Food For Thought is their children's playground outside. Hunter's eyes just about popped when he saw it 😛 It's clean, bright-coloured, and just so attractive for kids! He had a blast outside and was delighted a lot of it was catered for his height, so he could troop around the playground all by himself 🙂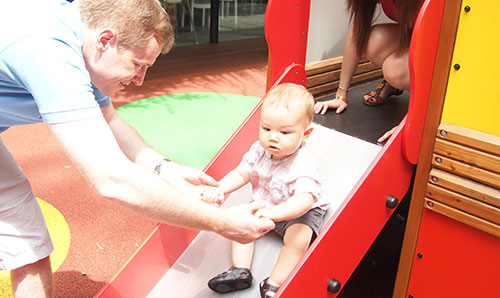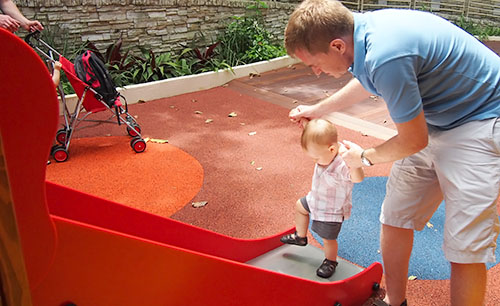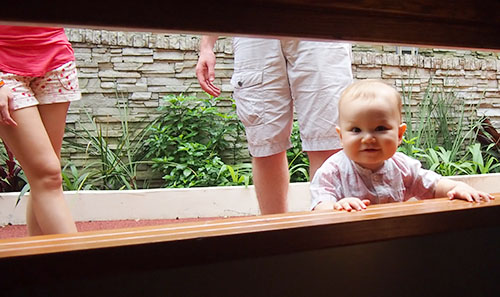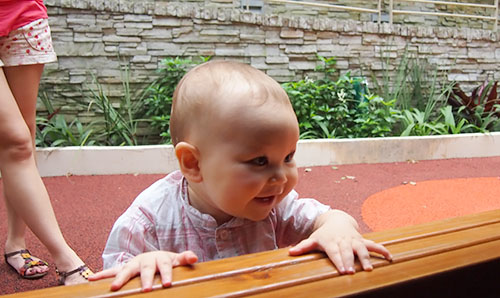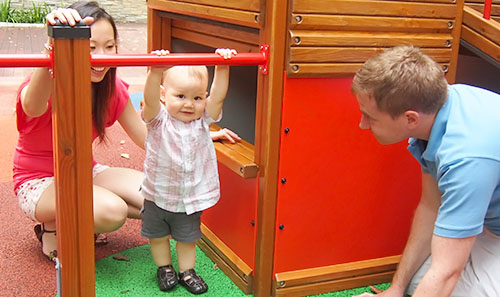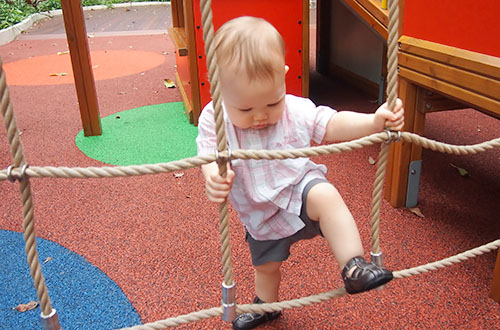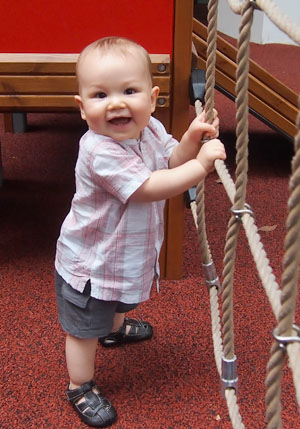 Let's Chat!