Chili's Restaurant
Tanglin Mall
163 Tanglin Road
Singapore
PRICE: $$$
RATING: ????-
I'm pretty (in)famous for having some kinda food fetish for American food. Specifically, diner style food / Southern food. I just love Southern Fried Chicken, burgers, ribs, fries, corn bread, etc etc. I'm pretty sure I should've been born in the South 😉
Chili's Restaurant in Tanglin Mall has a cozy ambience that feels really cheery and warm – mostly contributed by the fact that the staff are simply fantastic. They are friendly, eager to help, and just plain nice. Even more amazingly, there is no 10% service charge. The thing that kinda irks me about restaurants here is the compulsory service charge – in my opinion it should be either tipping (if service is good) or absorbed into the cost of the meal. The main reason the extra service charge annoys me is, more often than not, service here is just flat-out bad. Anyway, it was impressive that Chili's had fantastic service, but left it up to you to tip. What a nice touch!
The Tostada chips with house-made salsa and appetizing cheese dip with seasoned beef in a sizzling skillet was the highlight. The (big) basket of chips is BOTTOMLESS!!! Oh. Yes. The chips aren't oily (I assume they're baked) and neither are they salted, so they carry they carry the flavour of the sauces well. The salsa was mild and served chilled, so it was a nice contrast to the amazing sizzling cheese and beef sauce. Mmmm… this sauce was divine. Thick, creamy, not too salty but with a deliciously rich flavour. We scooped up every single last bit of it 🙂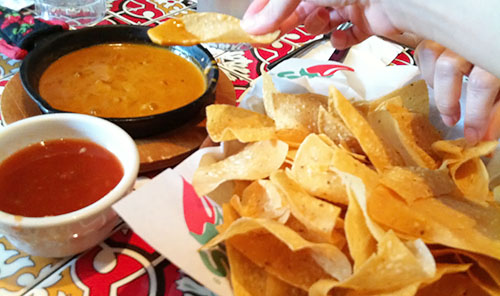 The Chili's Cheesesteak was a very decent portion (the photo below shoes 1/2 of the sandwich) and came heaped with lashings of sliced beef and onions. I wouldn't say it was 'smothered' in Swiss cheese, as the menu artfully described, but at least there was still some cheese there. It was served with a heap of deliciously crisp fries. A fab dish, but left me feeling a little bit unhealthy afterwards 😉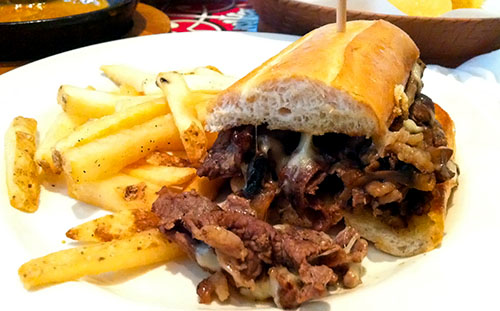 The Mini beef burgers were a surprising good choice as they was sufficient beef-to-bun ratio. I'm often suspicious of "mini" burgers as often it's too much bun and just a little dollop of patty and other ingredients. Fortunately these were decently sized and the onion strings that it came with? Fantastic!!!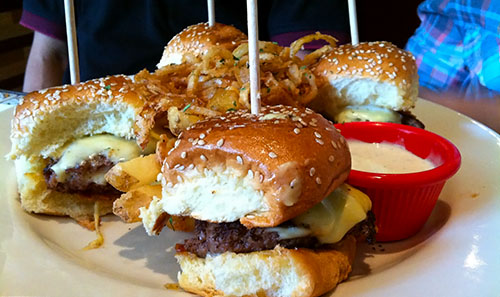 No dessert as we were left feeling rather full and fat afterwards 😉 I was eyeing their molten lava chocolate cake though.. so next time I'm at Chili's I might get that!
So anyway, I am still loving our Bugaboo Bee+ that we bought for Hunter. However, as I'm out with friends on a daily basis, sometimes I want a stroller that's ultra compact and portable, but also comfortable for Hunter to sleep in.
Any mums out there with super lightweight strollers that can help recommend some to me? 🙂
I'm after the following:
as light as possible (obviously must be lighter than the Bugaboo's 8kg)
must recline so he can sleep
5 point harness
sturdy so I can hang a diaper bag off the handles
preferably easy to open/close by myself
under SG$300
And so far, my shortlisted ones are as follows (with thanks to debbstar, the stroller expert that has been consulting me, heh):
UppaBaby G-LUXE


Britax Blink

Capella Compact

Inglesina Swift


Cielos Evolution

Phil & Teds Smart Buggy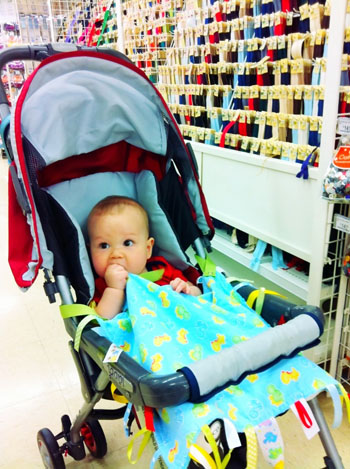 Let's Chat!