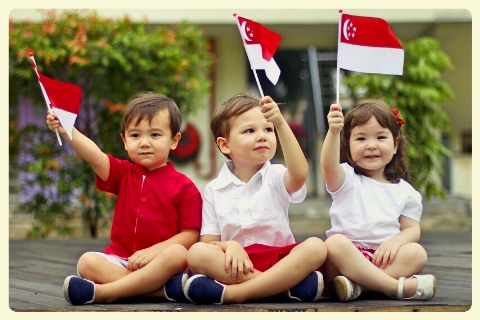 Today is Singapore's 50th birthday, and today is also the first time I've really taken interest in National Day. Partly because I haven't lived here for many years; partly because my kids were a bit young in previous years to appreciate it (and it's way past their bedtime); partly because I don't have any patriotism toward either Singapore or Australia. I consider us global citizens 🙂
But, Singapore has brought out the big guns for their 50th birthday, and IT'S GONNA BE EPIC! So, for the first time, I'm prepared to watch the National Day parade tonight! Let's just hope Chris gets our TV up and working in time….. (we don't watch TV at home so it's defunct).
My kids are also old enough to both understand, so both of them have been excitedly looking forward to "Singapore's birthday" and merrily wave their flags around when we go out. It's pretty cute to see!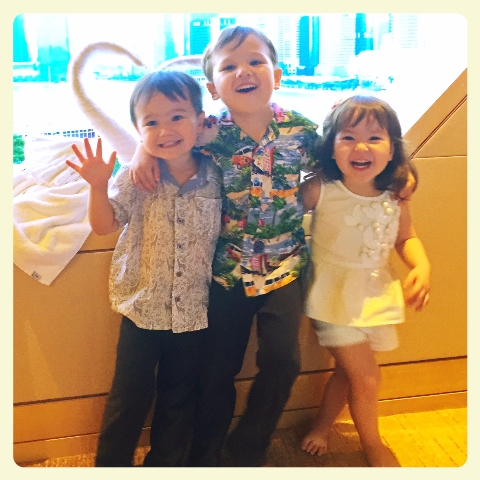 The kids were treated to a view of the jets and preview fireworks from Ritz Carlton, thanks to my gf! I think they may have had more fun running around the suite and creating a huge ruckus, though 😉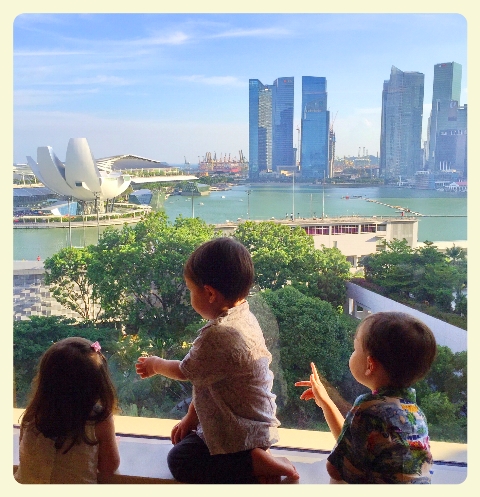 Love the full glass windows that the suite had. Panoramic views galore!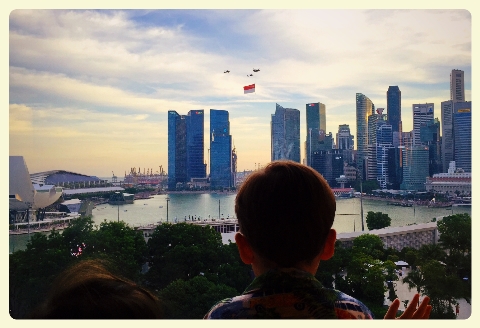 Didn't get photos of the jets as they were too quick, and I was too busy looking at them too. But, a photo of helicopters flying the Singapore flag, which I thought was rather cool.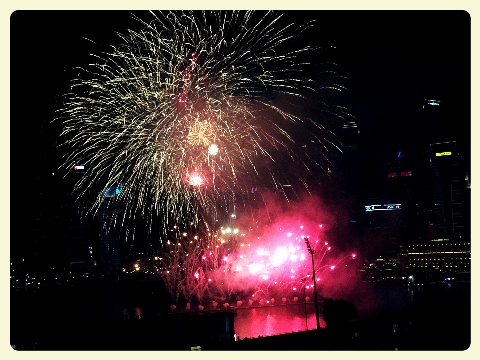 The fireworks display. What a sight!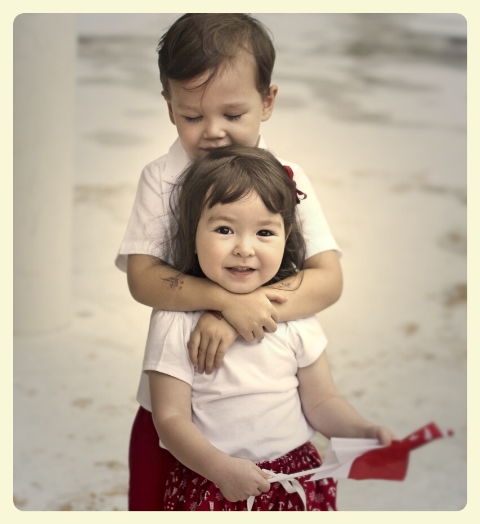 Happy together before dinnertime.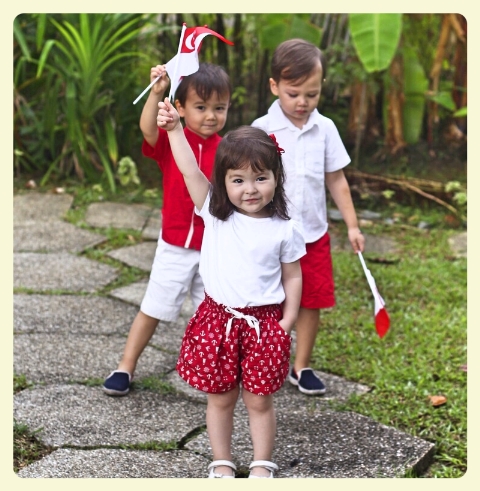 Isn't their girl friend gorgeous??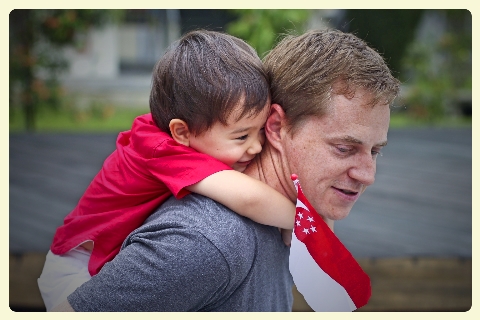 Getting a piggy back from Daddy.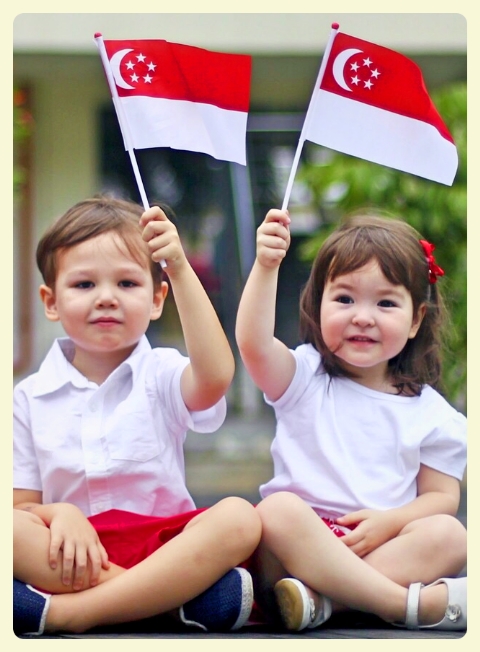 "Stand up, stand up for Singapore!" 
Or, in this case, sit down.
Kids
belting
it out. All afternoon….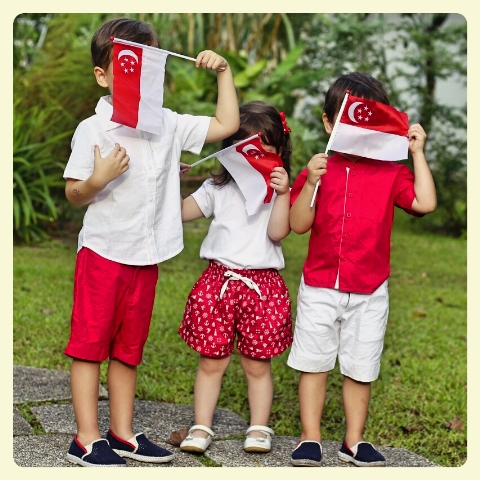 This is actually what usually happens when we try to get them together for a photo. Lots of cheekiness and lack of cooperation…!