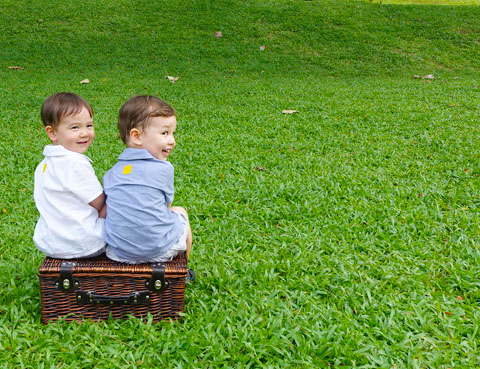 These cheeky boys above are excited…. we were off on a PICNIC!
Picnics are generally pretty cool – good fun if you're doing it with friends, and rather romantic if you're doing it with your partner.
But a picnic with kids? That's a whoooooole different ball game we're talking about here!
We've never been on one, since the logistics of it blew my mind before we could even begin. How and where to put the baby? What happens with diaper changes? It's not reaaally a picnic if we bring along homecooked food for the kids, right?
But now that the kids are a lil older and off diapers, it seemed like the perfect time.
So off we went, on Hunter's 4th birthday picnic!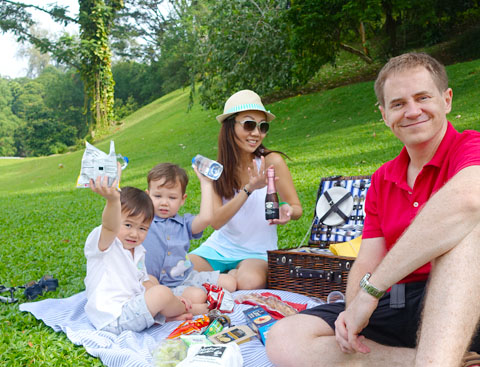 Hunter, our birthday boy, was super excited about it all. It was a surprise to us, since he's normally such a couch potato!
Did you SEE our ridiculously adorable (and jam-packed) picnic basket? It's by Heaven's Bloom, a company that packs a delicious picnic basket for you, delivered right to your door (or your picnic location). And take my word for you – they pack in everything you need. See?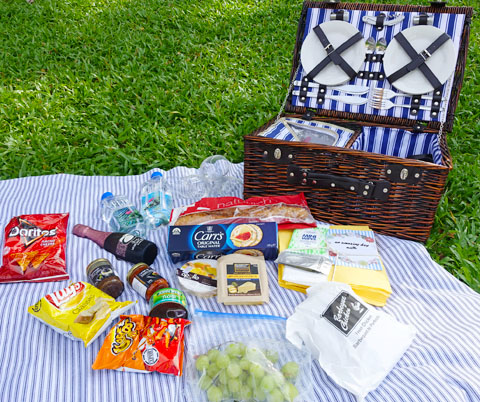 This is our Golden Magnolia basket, which not only comes jam-packed with food (click the link for the full contents), but also amenities like wet wipes, mozzie patches, a trash bag, etc, etc. And… we get to keep that picnic basket!!! Complete with all the plates and wine glasses and cutlery! The basket comes with a chiller compartment to store your cheeses and such in as well. It is the best AND prettiest picnic basket I've ever seen. In fact, I think it makes an awesome prop for photoshoots, so I'm keeping that in mind 😉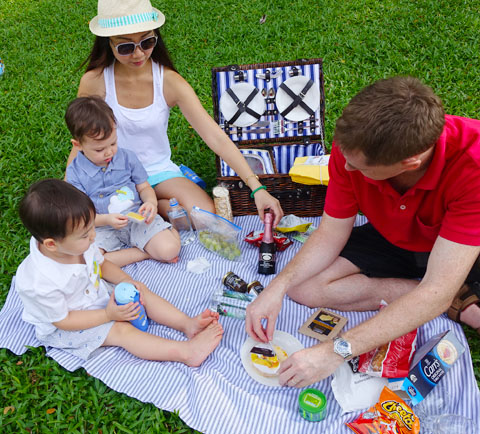 The boys all zero'd in on the cheeses. I zero'd in on the wine. It was chilled and really went down a treat! The kids ate pretty much all the food, so I'd consider this basket really kid-friendly. On top of that, it also includes a whole (hot) roasted chicken and a baguette, so make sure you rock up hungry for your picnic!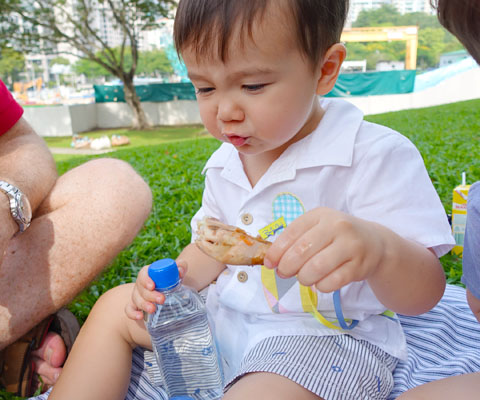 Carter, chowing down on his chicken drumstick like nobody's business.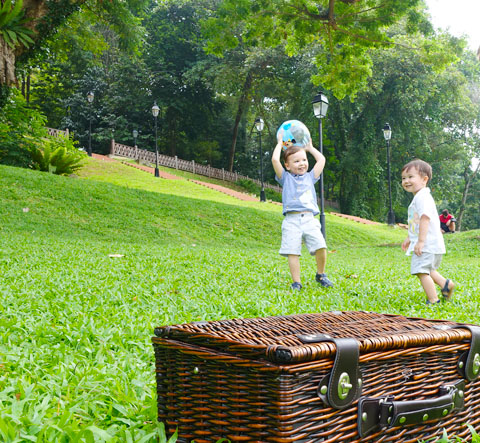 We brought an inflatable beach ball for the kids to kick around! Yes, its a little weird, but our soccer ball is flat. I wish I'd brought a kite along for the kids to play with, but we did have scooters so the kids had fun zooming around as well.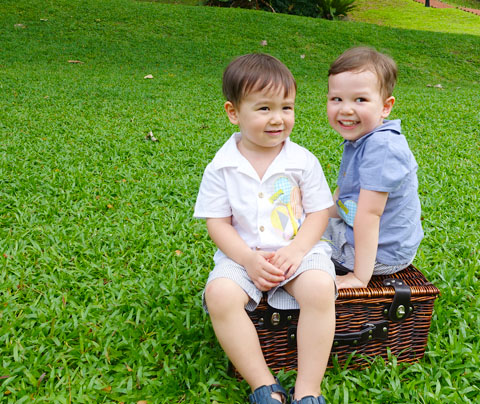 My two little cheeky munchkins. They were highly amused the basket could take both their weights!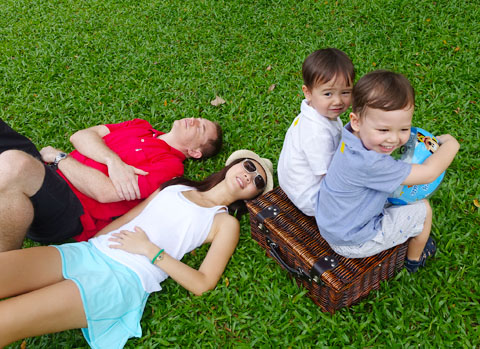 Chris and I? Bellies full and energy completely depleted 😉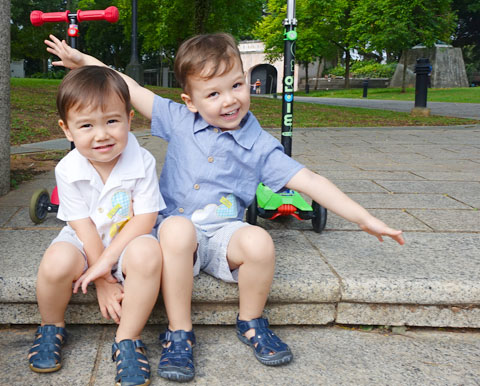 We had a fun birthday picnic! It's inspired me to take the kids out on more.. but perhaps with other families next time, so the kids have mates to run around with 🙂
Let's Chat!