The awesome thing about this time of year is that the Great Singapore Sale is on, which means deep discounts across all the malls and boutiques, not to mention fab restaurant specials. Been doing quite a bit of shopping of baby stuff and random bits and bobs and fashion stuff… but I thought this warranted a blog post 😛
I've never really noticed the brand Mulberry. You would think their understated and simple designs would appeal to me, but I guess I never noticed since they tend to stick with neutral/basic colours. They actually have quite an interesting story that my girl friend was telling me today (she knows the owner of the group that own Mulberry).. but I guess most people, like myself, would have noticed that recently, Mulberry tends to be the IT bag of celebs and models. Obviously their most recognisable bag is the Alexa, but it doesn't appeal to me because it's not as soft and slouchy as I'd like and.. well.. it just didn't!
But, I walked into the boutique and spotted the Mulberry tillie satchel, and was SOLD. The leather is thick and buttery soft. Different to their other bags and feels oh so luscious! I was really drawn to the solid hardware that give such a satisfying 'click', and the adjustable strap. It's a fab medium size and a nice casual bag for shopping.
I picked the 'nightshade blue' colour because it was functional and pretty neutral. They don't do bright pops of colour anyway, as far as I know. And yes, it's very very very similar to my Proenza Schouler PS1, but I am considering selling that one now, because this Mulberry is smooshier and cheaper 😛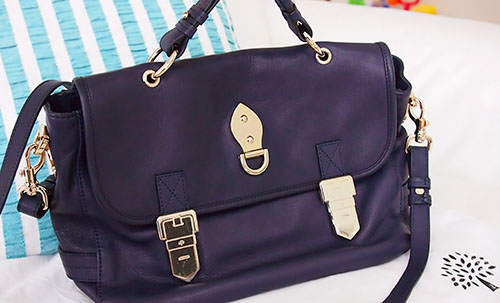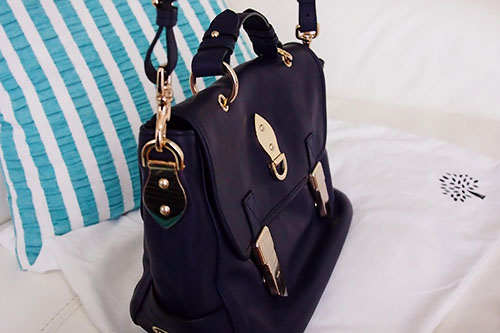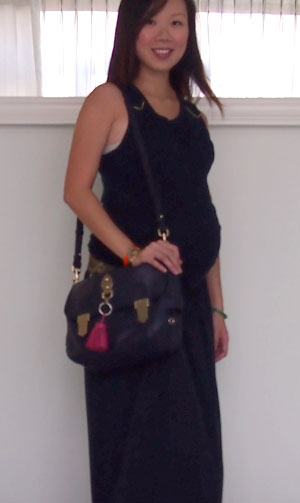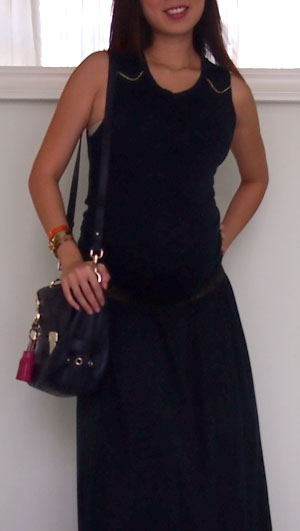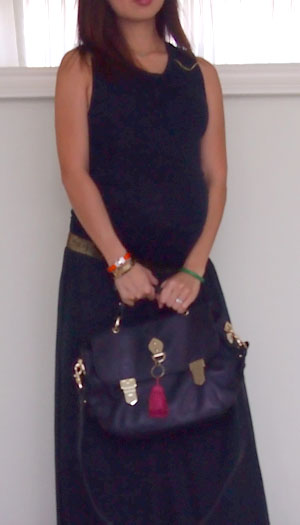 Whilst I was in the boutique, I also spotted the Mulberry tillie bangle. I'll be frank – the main reason it attracted me was because it was a bangle that fit me. Madness!!!! I have almost never experienced a bangle that fit me 'off the rack'. Was amazed that this one fit really well, plus had a very solid weight and feel to it.
Only problem is that after I bought it, I found out that it actually unclasps really easily and falls straight off my wrist!! It falls off almost every time I put my hand in my bag, or if my hand were to bump on anything. In fact, it dislodged so often that even Chris noticed and asked why my bangle kept falling off all the time. Not good, considering I could lose it easily and honestly, shouldn't a designer brand make stuff that doesn't just randomly fall off at the drop of a hat? 🙁
So I took it back to the boutique and they were really nice about it – offering to look for a new one in the UK and shipping it in. Problem is that if they don't locate a new one, they'll give me a credit note. I don't want a credit note, I don't want to buy anything else at Mulberry right now, I just want a refund, or a bangle that doesn't fall off! 🙁 I hope it works out and they locate a new one, because I really do love it…