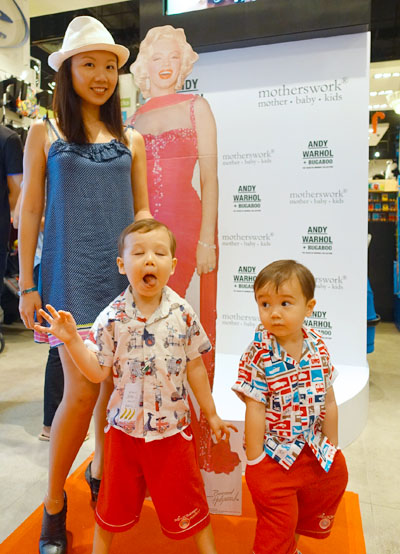 It feels like only yesterday that I was using strollers with both my kids. Actually, it really was only yesterday, cos believe it or not – both my kids still nap in their strollers! 
We had the Bugaboo Bee when the kids were younger, and it was fabulous for us. Ours was the plain 'ol sunshine yellow canopy, and since then, Bugaboo has gone bonkers doing collaborations with various designers to launch awesome canopy designs!
Their latest? Andy Warhol+Bugaboo: The Marilyn Monroe Collection, launched at Motherswork. Already famous for its luxurious and design-savvy strollers, Bugaboo now offer a sun canopy and matching tote bag in this awesome print: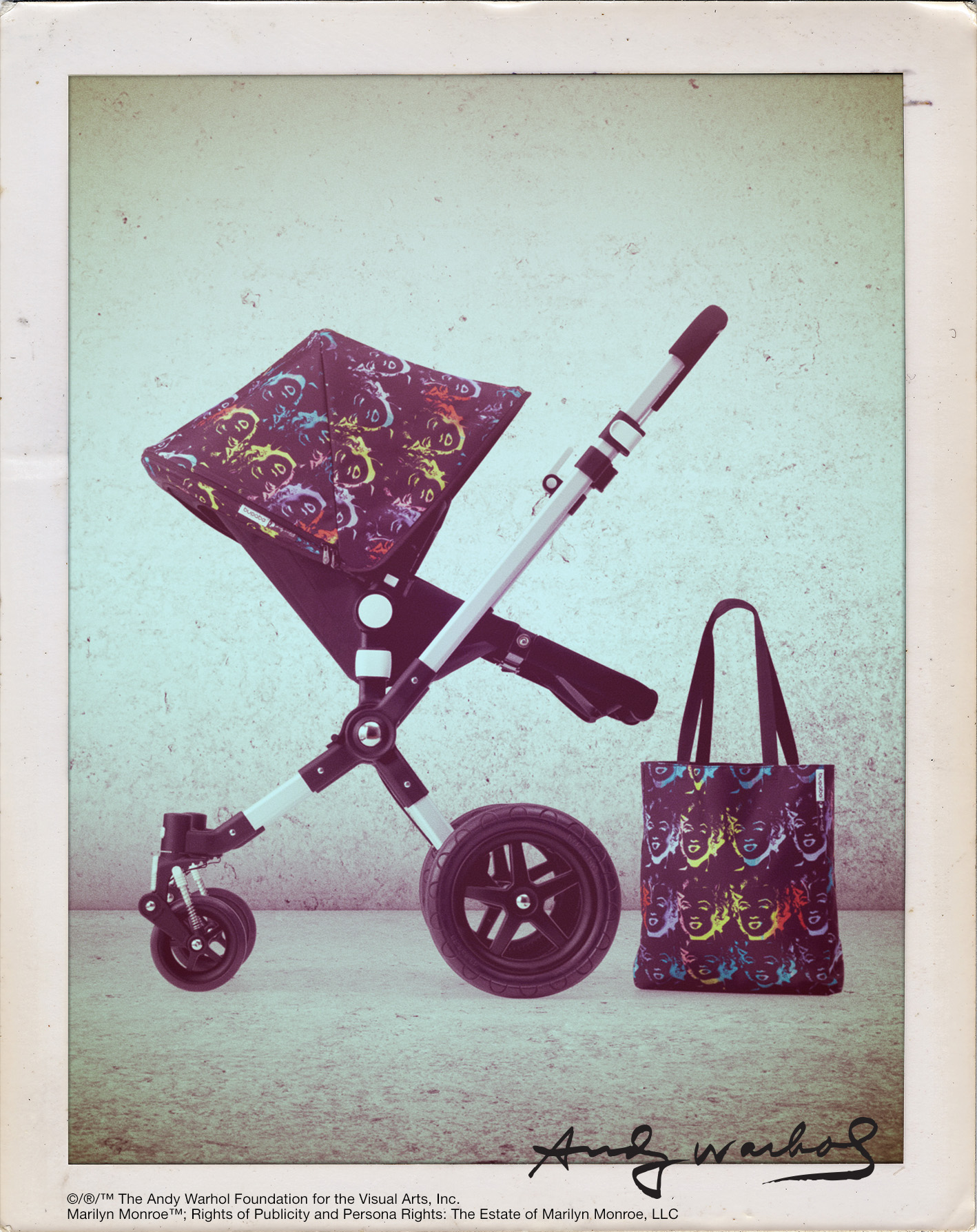 I like how the Marilyn Monroe design is in a cool jet black, but the print is rainbow. It's cute but not too cute, y'know? Also, check out that tote back that comes with it!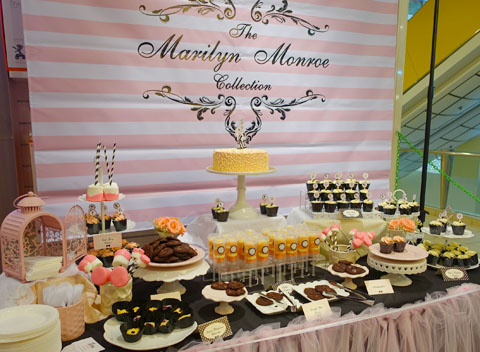 I was veeery interested in the luscious afternoon tea spread to celebrate the launch. Those chocolate chip cookies and fudge brownies were SO GOOD my kids and I simply stood there scoffing them one by one. Yum.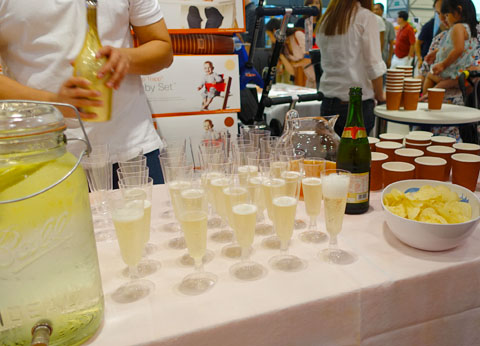 They even served champagne! At a kids event! In a kids store! MAJOR PROPS.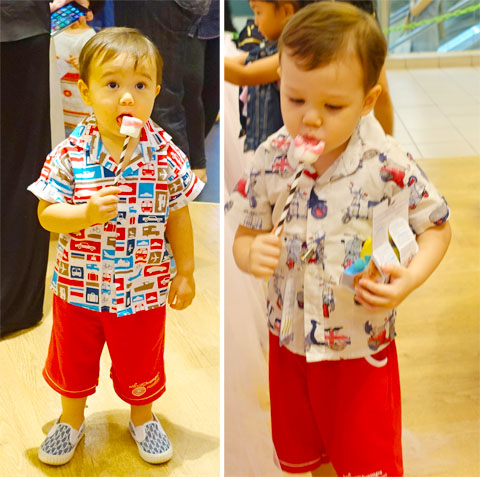 My kids surprised me by going for their marshmallows. Odd, because they normally don't like really sugary-sweet stuff. I suppose they were enticing because they looked so cute on a paper straw?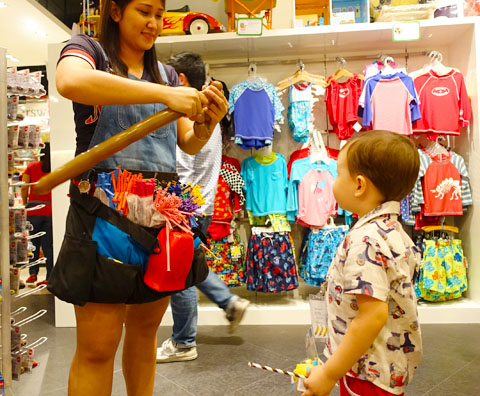 The kids were well amused with loads of entertainment. Hunter was particularly pleased with the balloon artist, who whipped up a monkey for him!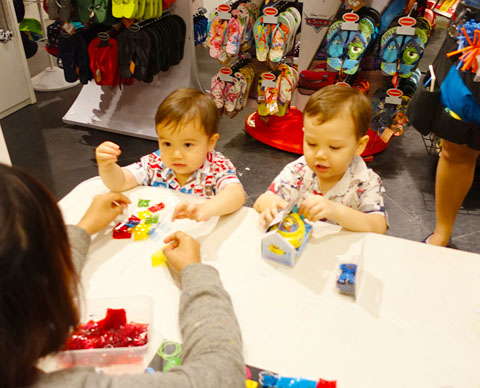 Getting busy at the craft table where they decorated a photo of…. ermm….. me. It turned out quite well actually!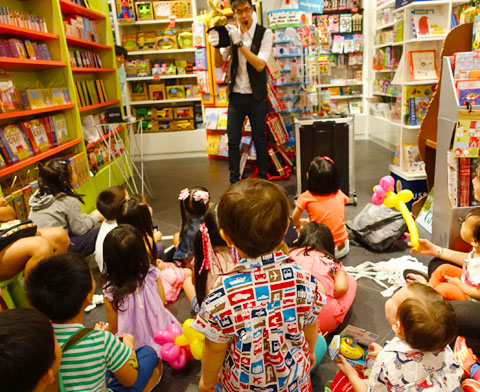 And the clincher – a magician. My kids are relatively new to the world of magic shows, having seen perhaps 3 so far. They are still completely enthralled and delighted with magicians! As a parent, I thought Motherswork were completely awesome for arranging this for the kids.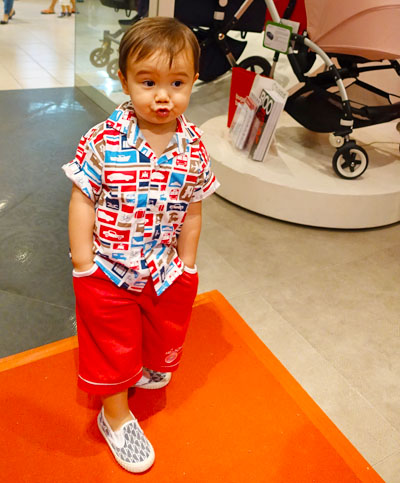 Random pic insertion of Carter – just chillin'!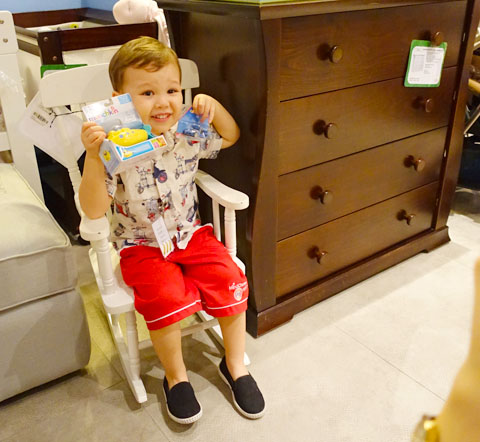 Random pic insertion of Hunter – who was getting the official photographer to take pics of him and his product placement of two items he picked out in the store.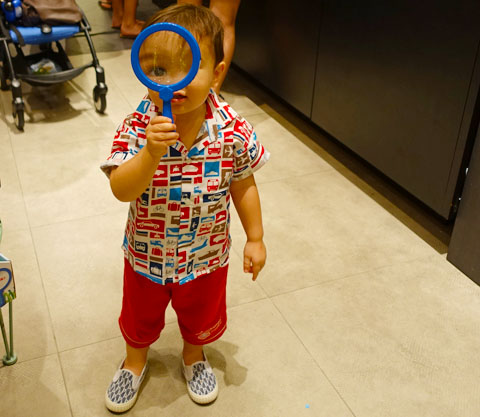 Carter particularly loved this magnifying glass and kept running around the store going "I seee youuuu" to everyone that would pay attention to him.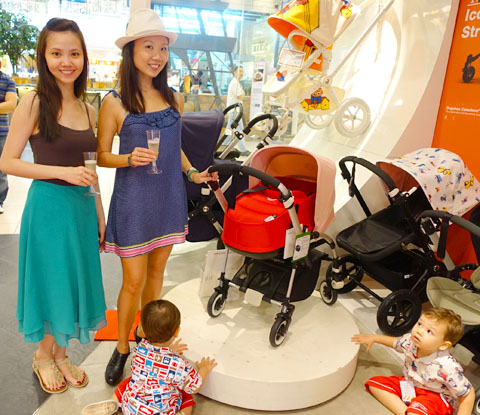 With some of the Bugaboo strollers! My kids had ZERO interest in the strollers. The rotating platform that they were on, on the other hand………
Let's Chat!