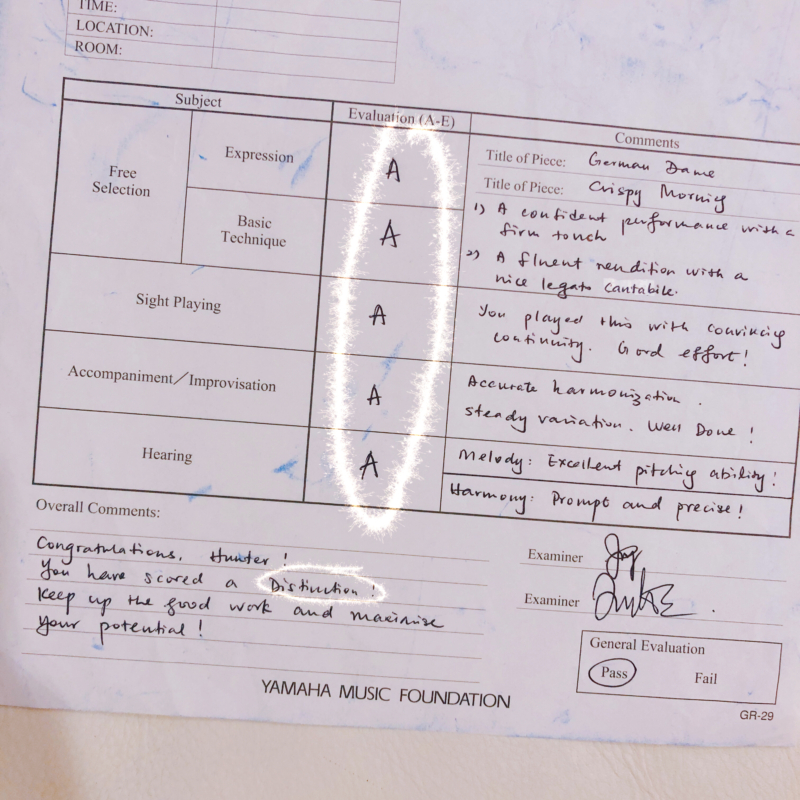 Hunter has been playing the piano since he was really young. My dad (and his whole family) are super musical and are talented musicians/singers, so he naturally urged us to introduce Hunter to the piano.
In turn, Hunter naturally enjoys the piano and music in general. I guess what they say is true – the same part of the brain that is good at maths is the same part that will be good at music. 
His first piano exam was last month, and his results just came back. 
He did SO well!
It truly blew me away, because he took less than 10 minutes (??) in the examination room. Chris and I were shocked when he strolled back out, and our first question was "What's wrong??" Turns out, he just was quick. 
And he's made me SO proud with this result!!
It's not any miracle, he practiced – hard. He practices the piano 5-6x a week. And this truly is the result of his effort. 
I'm proud of him, most of all because he eagerly and happily practices the piano daily. I don't need to yell at him to do so, and he will proactively walk to the piano whenever he's bored, just to bang out a few tunes. And because I don't nag him about the piano, he regards it as something fun, an 'escape'. 
So you deserve this awesome result, Hunter, every scrap of it. We are so so so proud of you, and all the effort you made!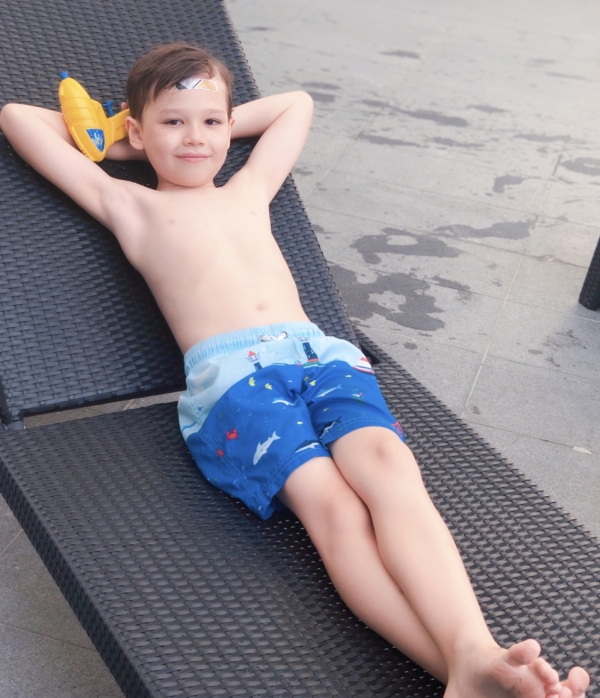 Let's Chat!