Chloe has an intense need to be part of… everything.
Little Miss Fear Of Missing Out (FOMO).
So I was out the back, doing the laundry. She was playing around at my legs, as usual, "helping" me out.
Not wanting her to be in my way, I said "OK, we'll go out for a bit soon. Go in and play with your toys first."
She obediently tottered inside and that was that.
A few minutes later, I was done, and walked back in. And I see THIS!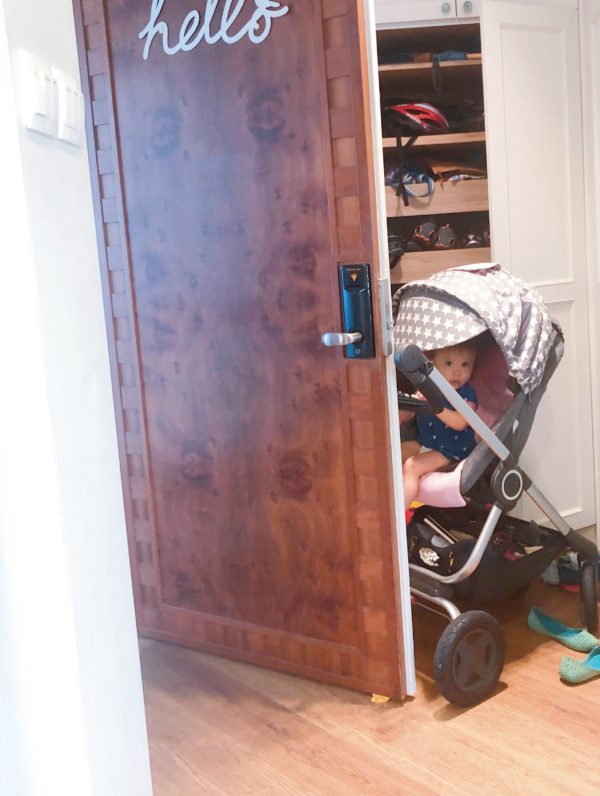 She'd somehow (?!) clambered her way into the pram, sat down, and was patiently waiting for me.
"Mama. Ehhh ehhhh" she said, pointing at her bare feet, then at her shoes on the ground.
Yep, she was all ready and raring to go!
Let's Chat!