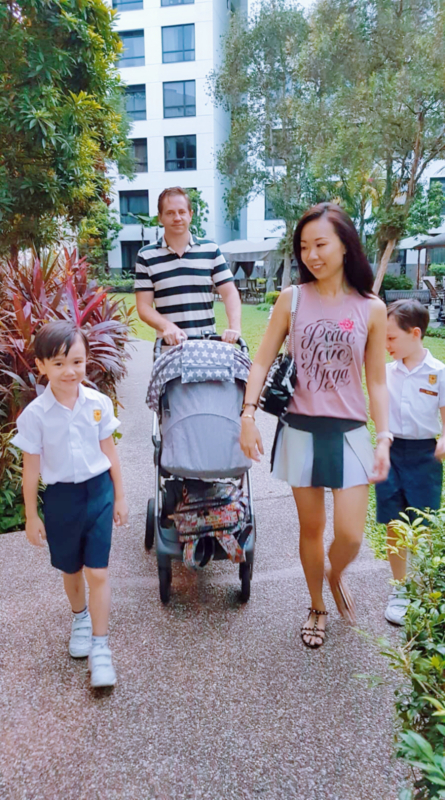 Today is a pretty momentous day for most families living in Singapore. It's the day school starts, after a l-o-n-g holiday break and Christmas/New Year.. not to mention all the new kids starting Primary One!
And for us… it was Carter starting Primary One.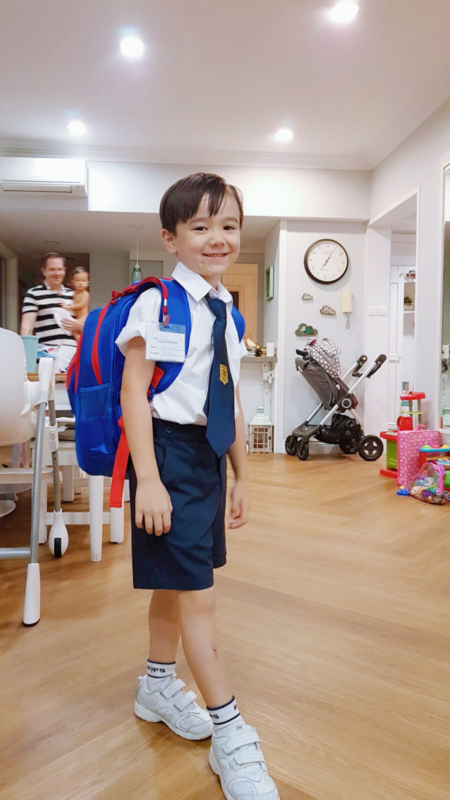 Carter has been eagerly looking forward to starting formal school for ages. He's been to the primary school a fair bit in the past year, since Hunter is one year old and started earlier. So, in some ways, he felt a bit "left behind" that he was still in Kindy when Hunter was already in proper school.
I got him Captain American everything, which REALLY amped up his excitement to start school. I'd expected him to be a bit anxious and maybe cry a bit, at the thought of starting school. After all, he is my baby boy!
But no. My fat lil loveable baby wombat is fading fast. He's shot up, he's thin, he's full of attitude, and he simply sees himself as "a big boy" now. It really makes my heart flip-flop, when I look at him and see how much he's changed.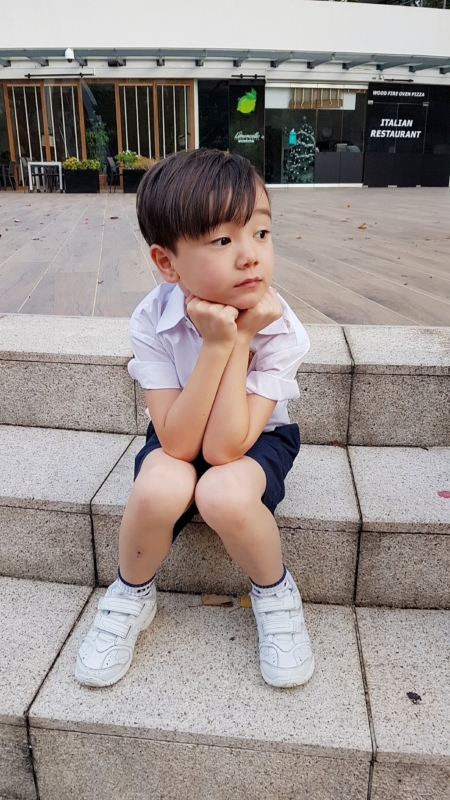 Look at that face!
No, he wasn't really worried about starting school. He was just bored, as he was waiting for me to buy a coffee on the way to school 😉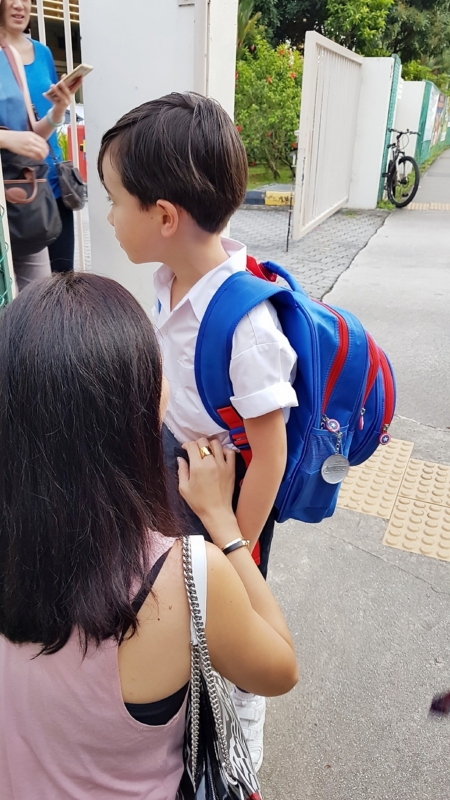 Me, being one of those Mums that struggle letting go of their babies.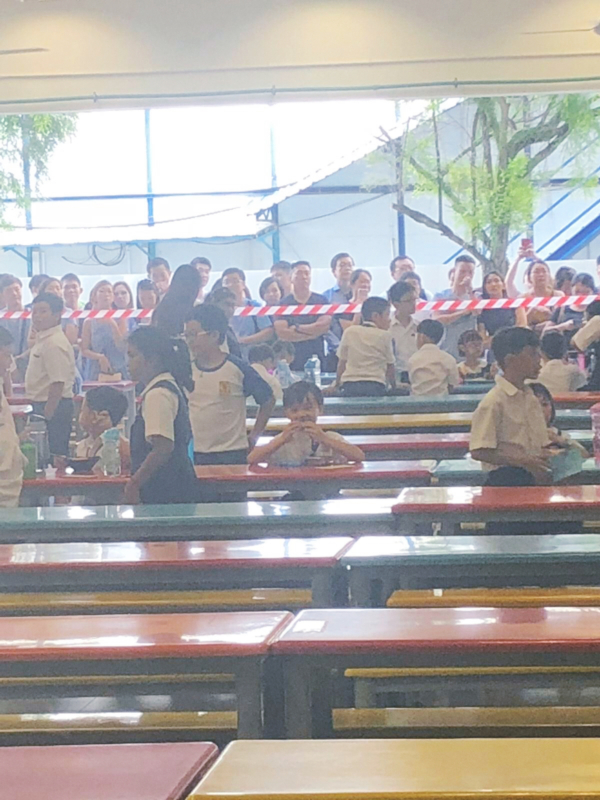 Parents could watch their recess break today.. much like watching the kids in a giant fishbowl. It was chaotic, but I got to see Carter. He was feeling very unfussed and casual, chilling and eating his food, then heading back up to his classroom.
I chased after him, losing all sense of dignity, and looking like a crazy Mama that can't let go.
"Are you OK? Can I give you a cuddle?" I anxiously asked.
He looked at me sideways. "Erm, no."
And then he scuttled off, before I could reach over and grab him.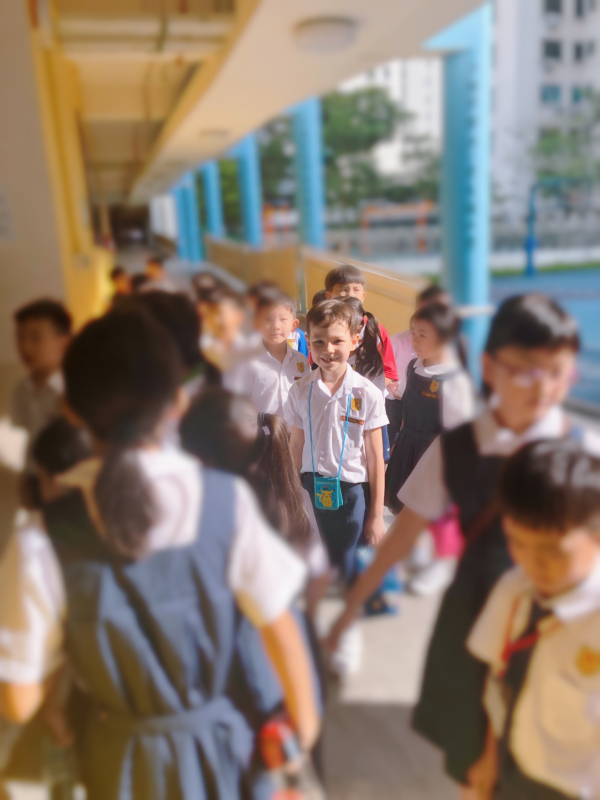 My big boy Hunter, now a proud Primary Two student, was so eager to be back to see his classmates. They looked so much older and more confident than the new kids!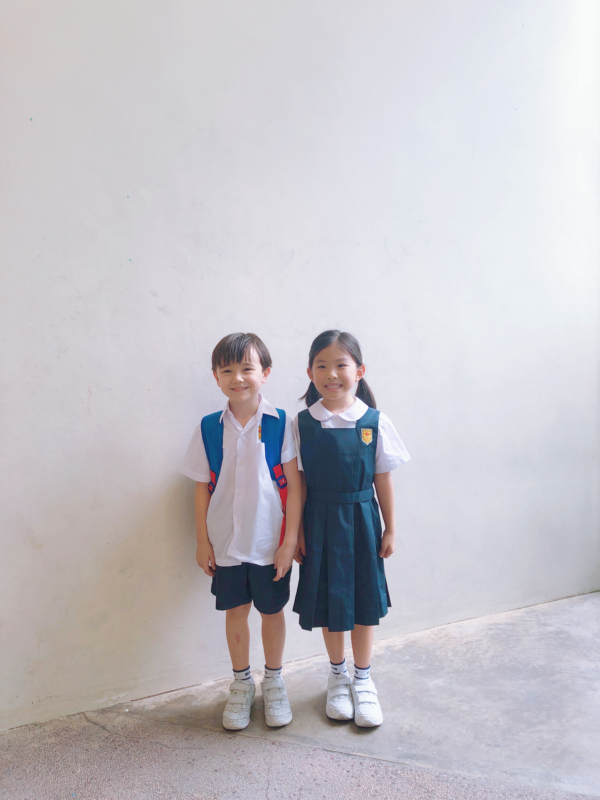 I'm grateful that Carter and his favourite girl friend are in the same school, though they're not in the same class. They are simply adorable together! And they've even agreed to get married 😉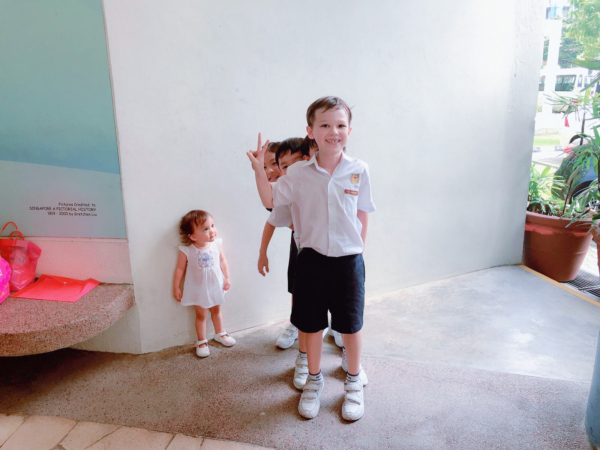 Chloe was SUPER excited at pick up, as she finally got to see both her brothers, after missing them the whole morning. She was running around like a crazy chicken, chasing everyone and playing with all their classmates!
I think she's pretty desperate to start school too 😉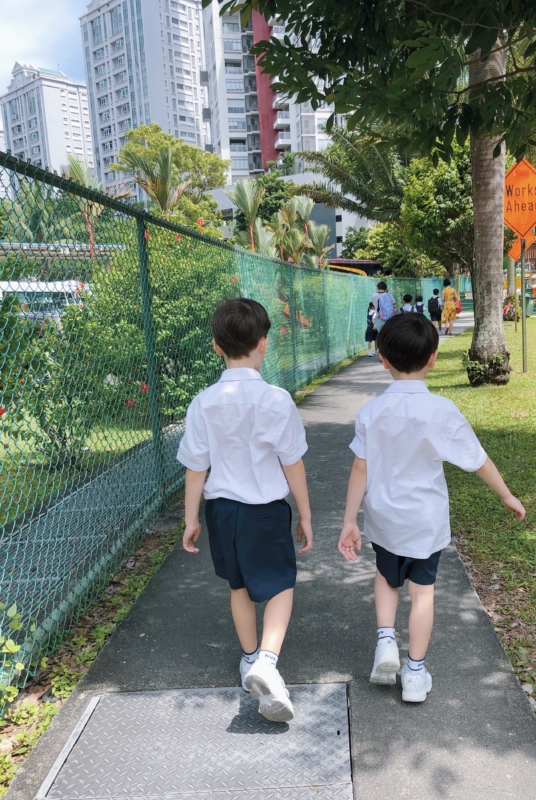 Both kids had a really good day at school.. mostly because there was no work!
And me? I feel like I didn't quite prepare myself enough.. now that this day has come. Seeing my 2 boys both in formal school makes me truly realise they aren't babies anymore. They're independent, eager to find their own way in this world, and happy to be apart from me.
And so, we all begin a new chapter in our lives!
Let's Chat!