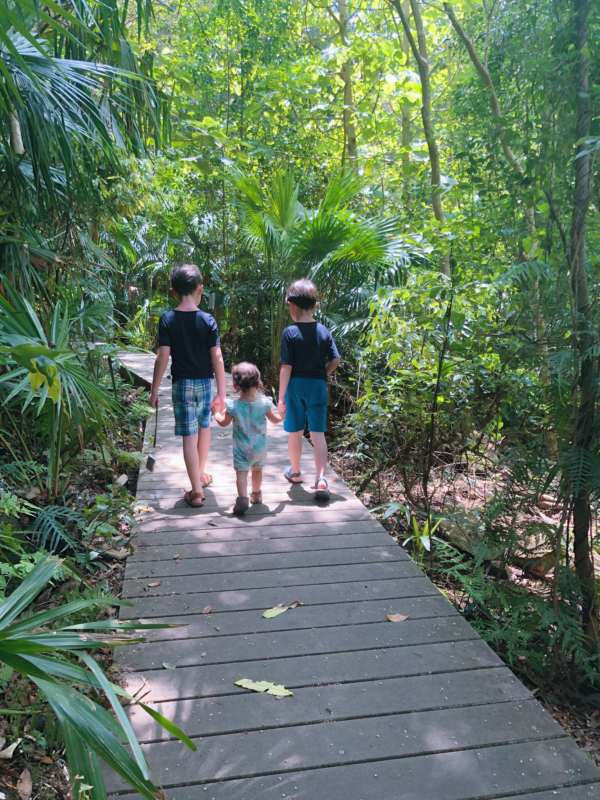 We took the kids on a rainforest walk the other day, back when we were in Australia.
It was a beautiful walk, in perfectly balmy 25 Celsius weather. Sunlight dappled through the tree leaves, we could hear the flowing water in the river near us, and birds chirping and insects buzzing.
The kids were walking with us, and the boys were happily discovering the flora and fauna in the rainforest. They even got REAL up close with a large lizard, which delighted them!
We stopped at a clearing to rest and have a drink.
"So how are you feeling? Do you like our rainforest walk?" I asked.
"Yeahuh" says Carter.
And Hunter?
"I'm soooo hot. These bugs are all over me, it's horribbbbble. I wanna go home." he moans.
"But… you're running all around enjoying this!" I say, surprised.
Hunter looks at me straight in the face, and deadpans, "MY SOUL IS SCREAMING ON THE INSIDE."
No. Words.
Let's Chat!