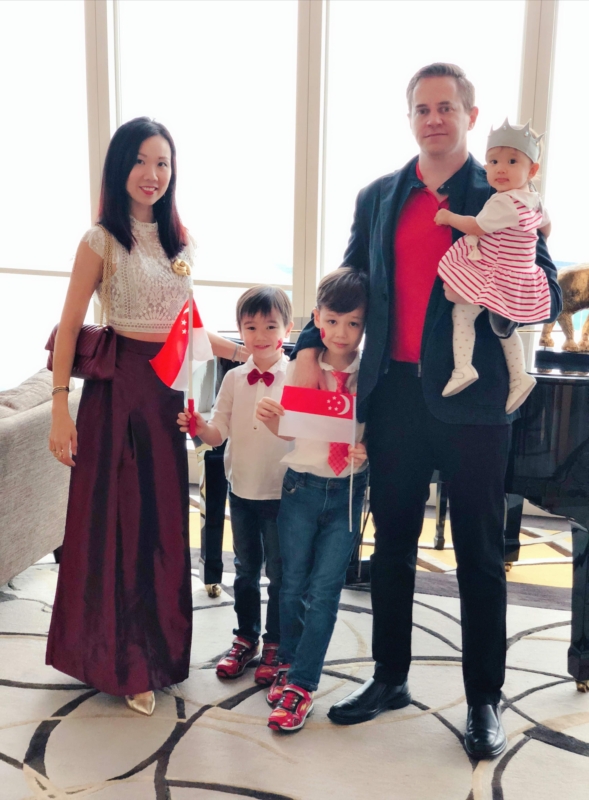 So Singapore's National Day was 2 months ago.. but who's counting 😉 
I re-discovered these photos on my iPhone, so wanted to upload them to my blog for memory's sake. In the transient nature of social media nowadays, it seems so much easier to just throw up a pic or two. Only problem is that it then disappears, and you don't really have a proper record of it.. for posterity's sake. Y'know? 
I feel like I ought to write more about what we do as a family of 5. We get out a lot and we do a lot. We eat out a lot, we go to plays a lot, we do stuff a lot! But… almost none of it gets chronicled here! I used to write in here daily (whoa), and nowdays it seems like it's such a chore and I can never seem to find the time. I really need to make an effort.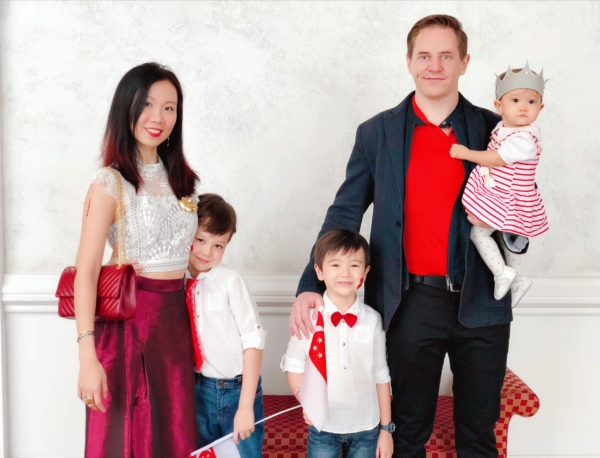 I just love our colour-coordinated outfit.. and how on point are we in the Singapore flag colours?! 
We were at Straits Bar, which was hosted by the good folk at Prudential (Willy Tan & Associates). What a party they threw! Awesome food, great entertainment, and the kids had a fab time with balloon twisting and face painting. 
Most of all, they were pretty delighted at being able to stay up past their 7:30pm (sharp!) bedtime 😉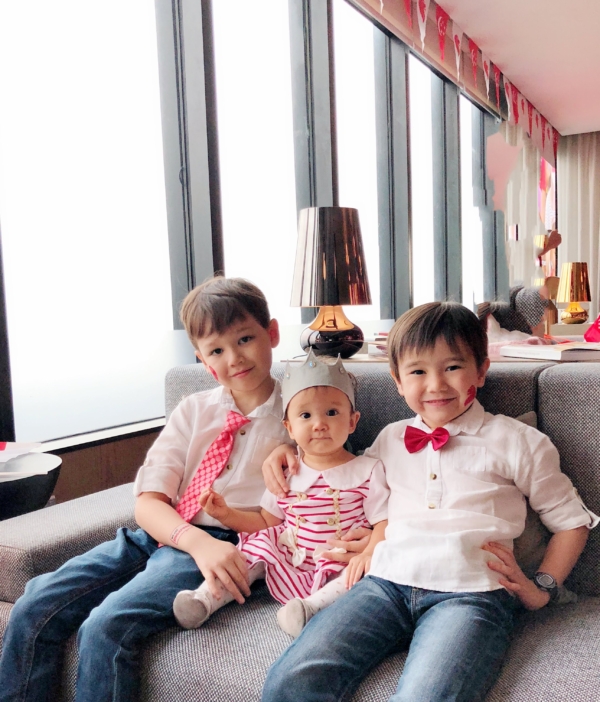 My boys. Such dapper gentlemen with their baby sister.. the princess of their hearts. Oh how they pander to her and put up with her screaming!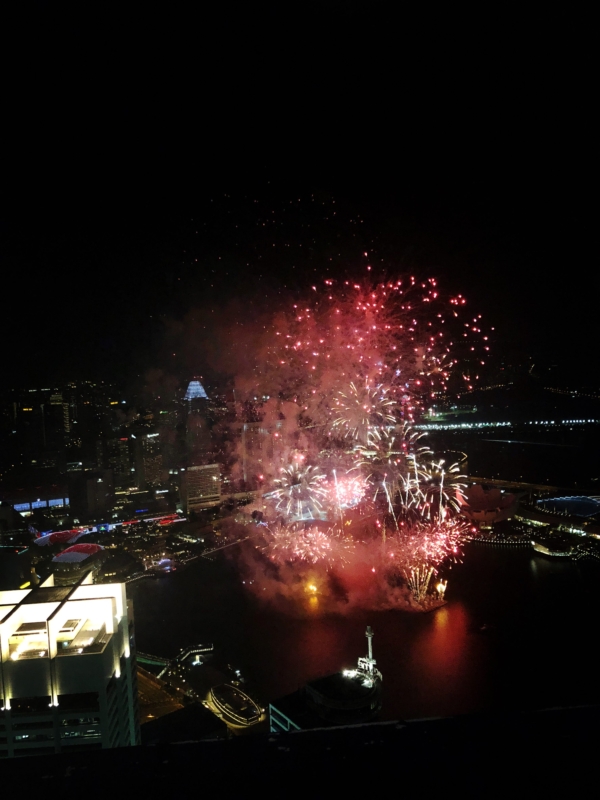 Our view of the gorgeous fireworks over the harbour, after watching the National Day parade.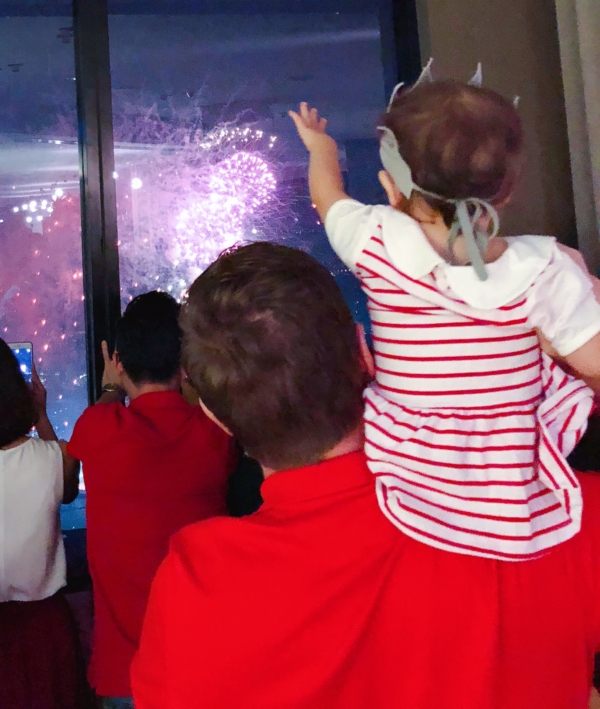 Chloe's first fireworks! She was pretty amazed.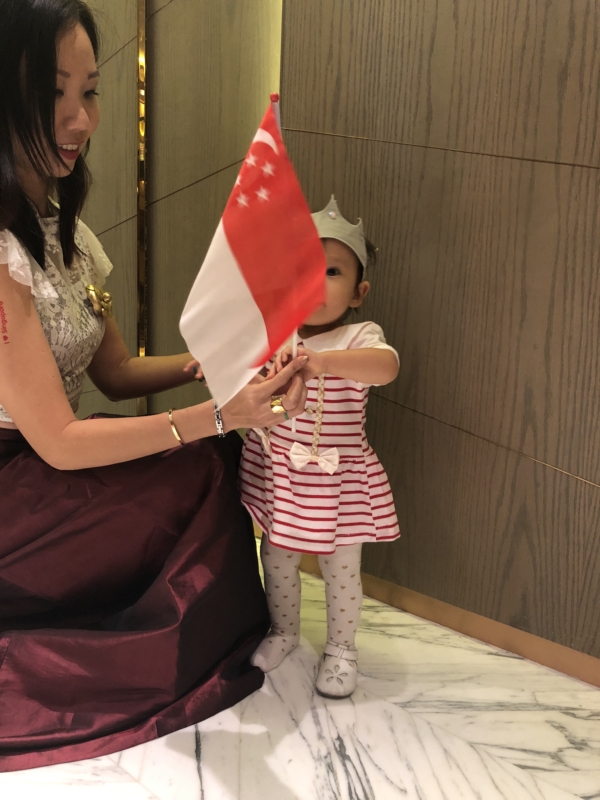 Having a grand 'ol time with the flag.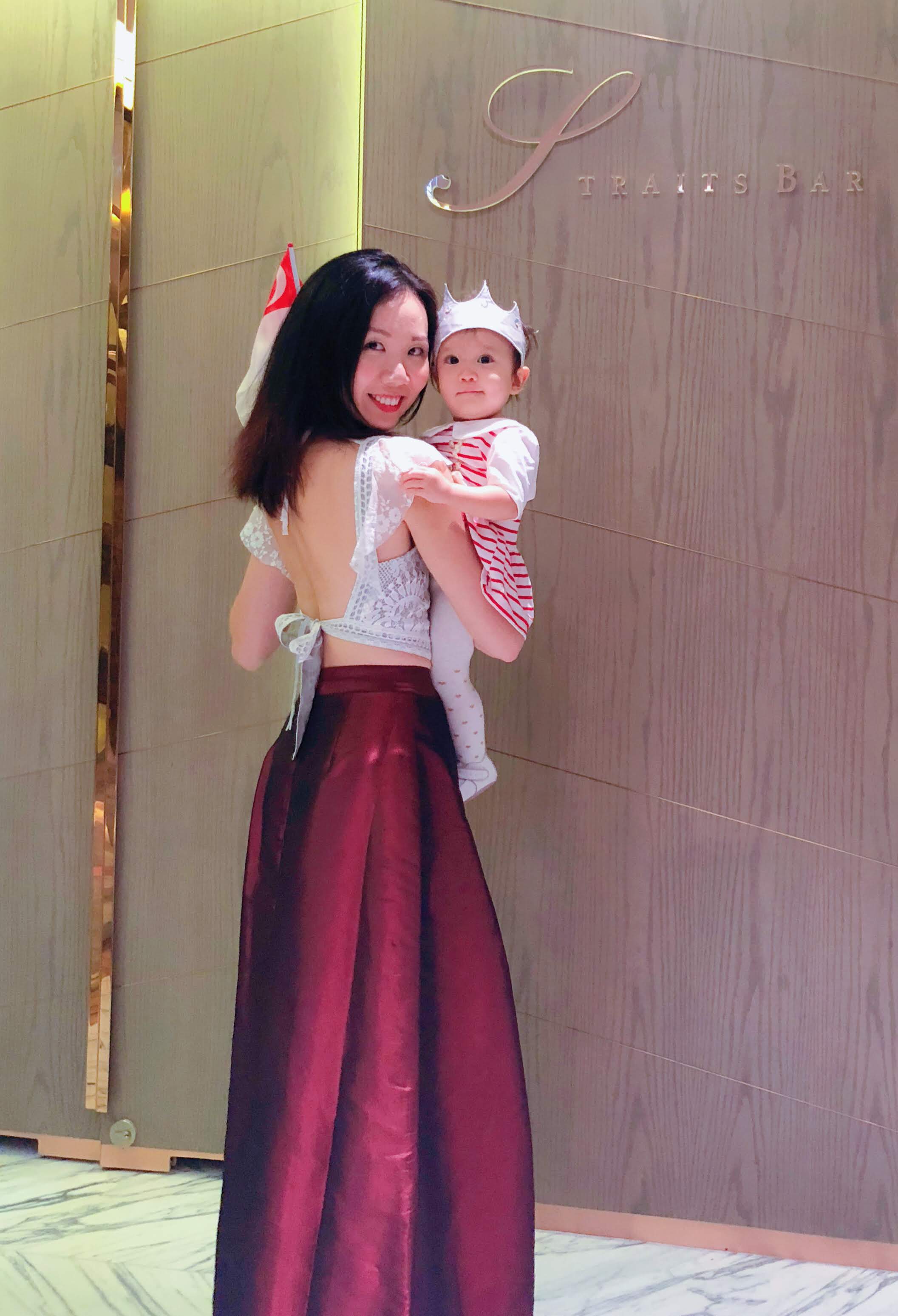 With my littlest. My mini me. Though I swear I am not as loud as she is!
Ahhh.. but I love her anyway.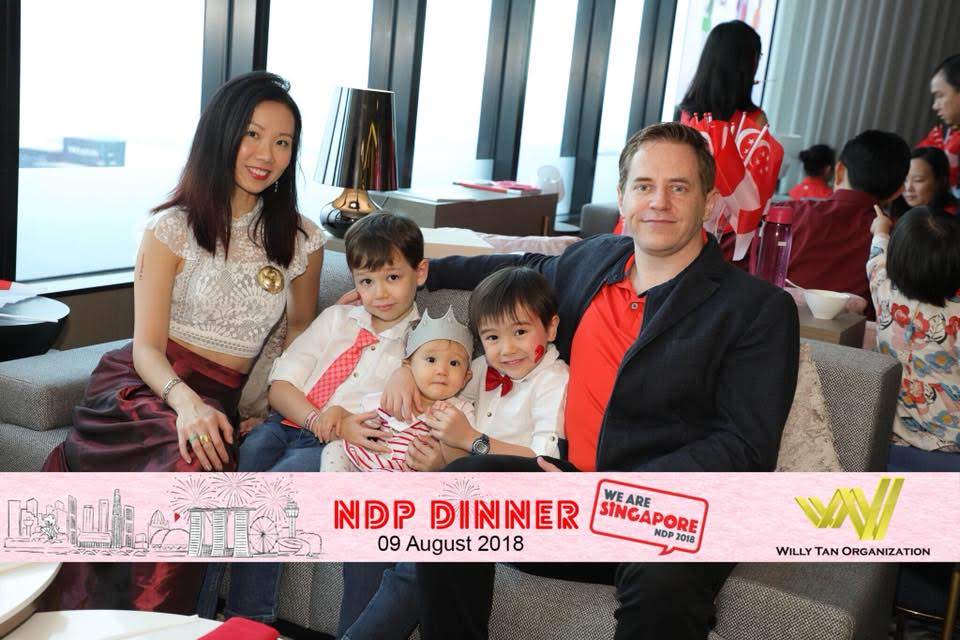 A photo from the event's roving photographer. This was our very first National Day that we actually went out and celebrated.. the full works and jerks. And we had such a wonderful time! 
Happy (super belated) Birthday, Singapore!
Let's Chat!