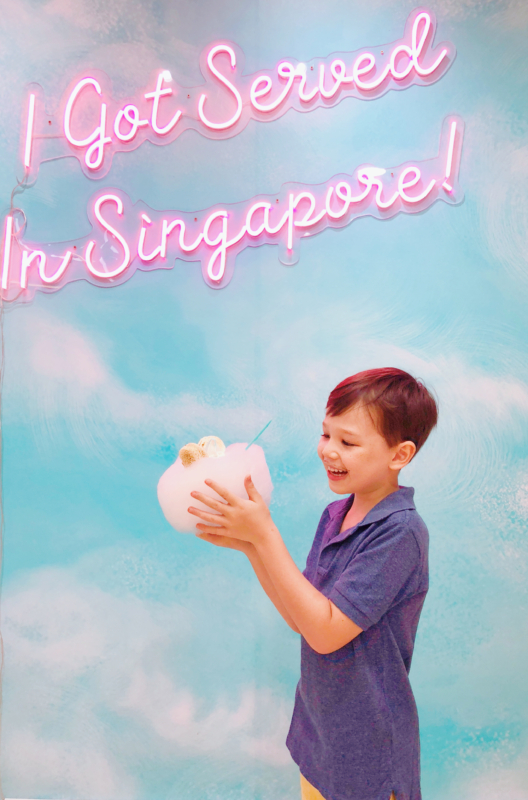 We were all out in the city (yes, Chris and I like to live on the wild side and bring all 3 kids… out shopping… in the city… on a weekend…) and had just had a killer chicken kaarage lunch at Rang Mang Shokudo. Incidentally, you haven't really had fried chicken unless you've had theirs. It's utterly amazing!
So we were walking around, and realised that the basement area around Orchard MRT (called Orchard Xchange) was newly renovated. There was a new store called Aqua S, which has come to Singapore from Sydney! They're famous for that dreamy baby-blue soft serve ice cream.. and score major points with the social media crowd because their creations are completely gorgeous.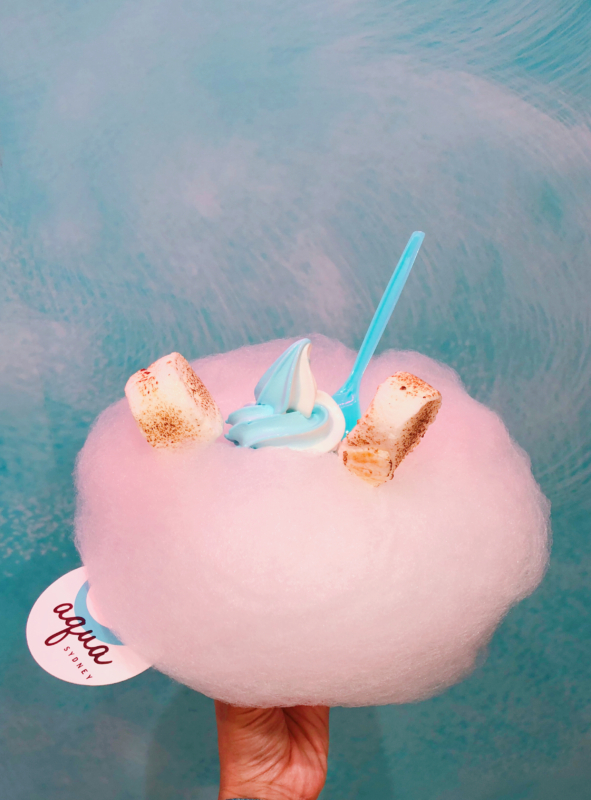 They have flavours like their signature Sea Salt, and a lovely Thai Tea, as well as a fruity Lychee. I opted for the mixed flavour Sea Salt/Lychee, and couldn't recommend that more! The sea salt flavour isn't as wierd as it sounds.. and the saltiness really does cut through the sugar.
And SUGAR was pretty much the key word for my creation (above!). It had flame-grilled marshmallows on it, each stuck on a chocolate pocky stick. The fairy floss topping wasn't actually a topping, but more of a giant cloud surrounding my cup of ice cream (I couldn't see the cup). 
I would recommend sharing this 😉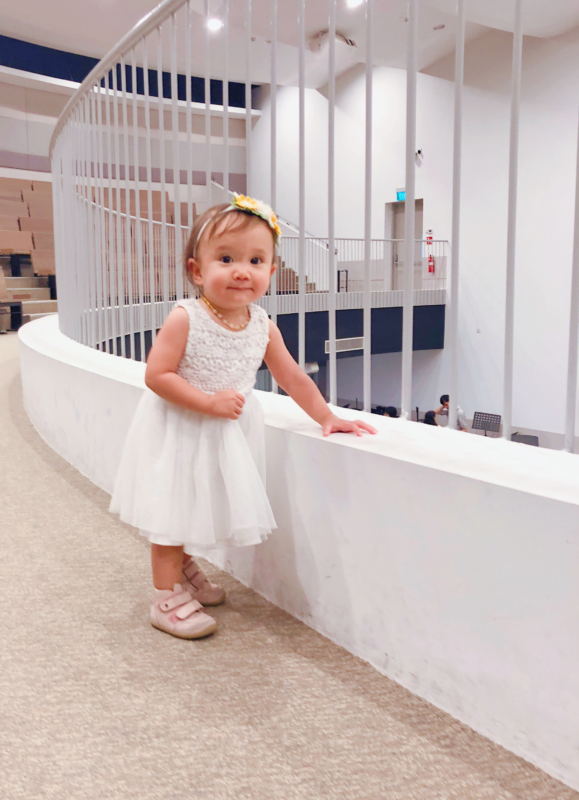 My own little fairy floss creation, who REALLY ENJOYED the licks of Aqua S that I shared with her. 
Let's Chat!