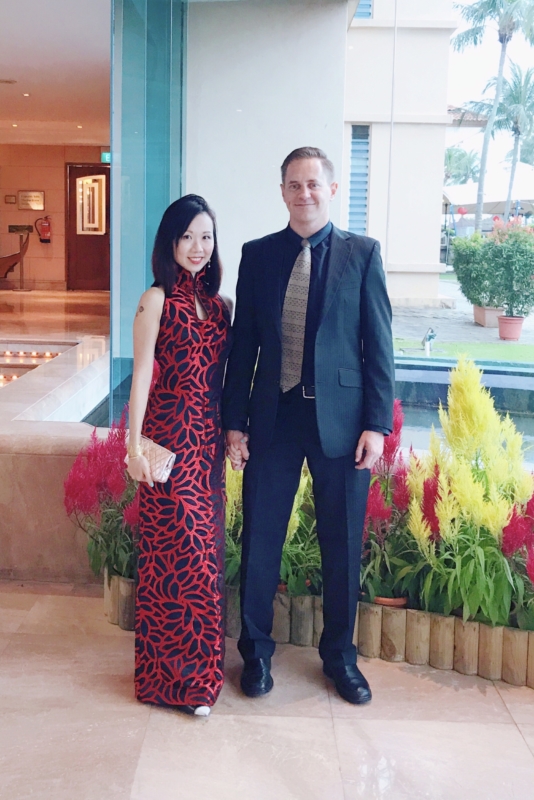 Just a quick post.. mostly to keep this photo for posterity. It's so rare for us to have a couple shot. And even rarer that we are all gussied up! I swear the moon was blue outside.
We were at a wedding dinner here, and were a bit panicky while getting ready for it.
Chris hasn't worn a suit in ages (I think since our wedding?) so his suit was one size too small for him. It's not easy to tell in photos, but in real life, he said "I can't feel my legs" LOL.
And me? I found this long dress stuffed into the back of my closet. I believe my aunt gave it to make ages ago. I put it on and – voila! – it fit me absolutely perfectly. I was actually pretty amazed that this random dress was made in exactly my measurements. It felt like my lucky day!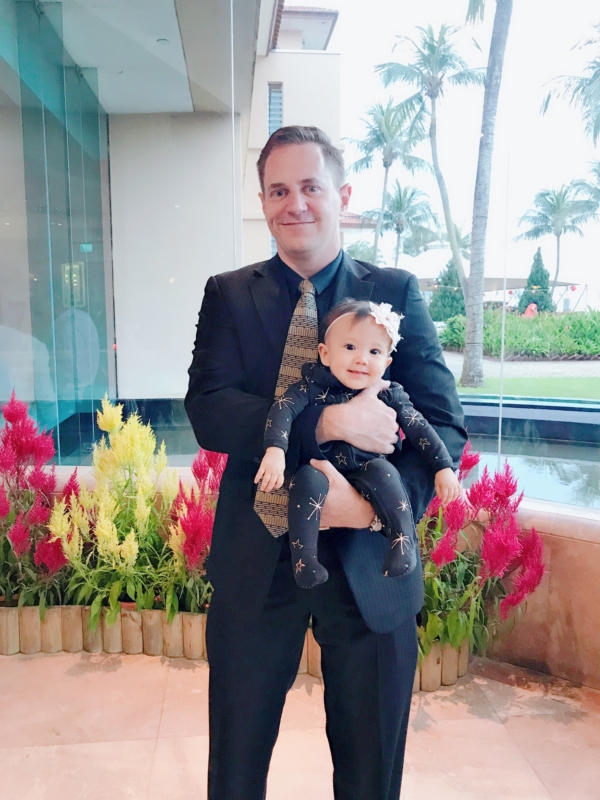 Of course, we had our third wheel along for the ride. It was Chloe's first ever wedding! And also the first time she was out late.
We were SCARED.
Fully prepared for an epic meltdown or ten, we were actually surprised when she dished out happy smiles (so rare!) to people, allowed them to carry her, and then fell asleep baby-carried on Chris after awhile. She continued sleeping when we drove home and popped her into her cot. Whew! I felt like we had accomplished Mission Impossible.
I suppose she really soaked in the feel-good vibe of being at a wedding!
Let's Chat!