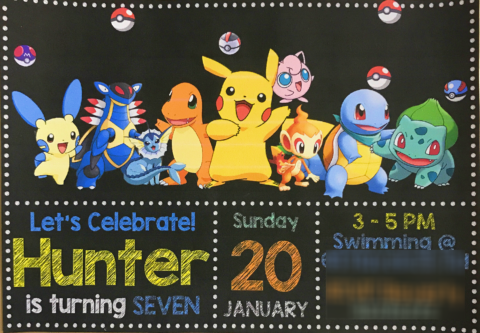 Hunter turns seven years old in a couple of days.. and, somehow, between him starting Primary school and us trying to figure out a schedule with all 3 kids with 3 completely different schedules (and no, haven't quite figured this one out yet!), I simply……………. forgot.
Or rather, I kept pushing it off, thinking "OK I'll start planning for it tomorrow." 
And then I realised it was only a few days to the weekend, when we could hold his party! So I sent out the invitation just this week.. and his party is tomorrow. Facepalm moment.
Well, nothing like seeing how I perform under pressure, right??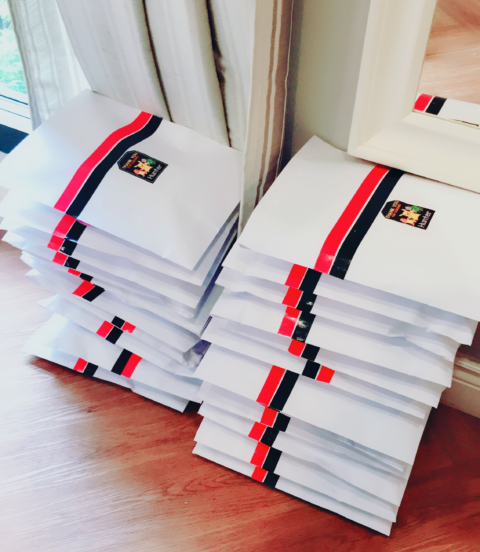 We organised everything in about two days, which has pretty much shattered me, haha. NEVER AGAIN.
I got the invitations out, got RSVPs, party favours (above) purchased/organised/wrapped, food organised, groceries purchased, DIY print-outs cut up and stuck on, decorations sorted, and kids toys and activities prepared.
Tomorrow morning is sorting out the house (ie. clearing all the crap and throwing it all into our bedroom and shutting the door), getting helium balloons, picking up the cupcakes, setting up the decor, and cooking/baking all the food.
In the meantime, both boys will be parked in front of the TV (a big deal for us, as we have a 'no TV' motto at home), and Chloe will be all over our business and demanding for attention.
And, come tomorrow afternoon, we will have 24 children and 32 adults celebrating Hunter's birthday.
Have I mentioned I'm already tired, and the party hasn't even started?
The things I do just to see a happy smile on my first born child's face…
Lord, give me strength!
Let's Chat!