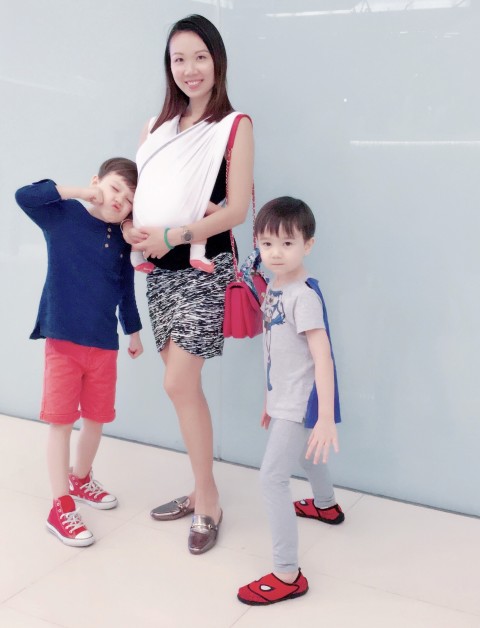 Wandering around the city on a Sunday. With 3 kids. I'm a glutton for punishment 😉
That said, after a nice lunch together, my parents took Carter and Chloe to sit at a cafe while Hunter and I headed to the Hermès 'geometric ornament-making' event.
Hunter enjoys origami / fine motor skills craft work, so I figured this would be right up his alley. And it was! He was the only kid there, but really enjoyed himself.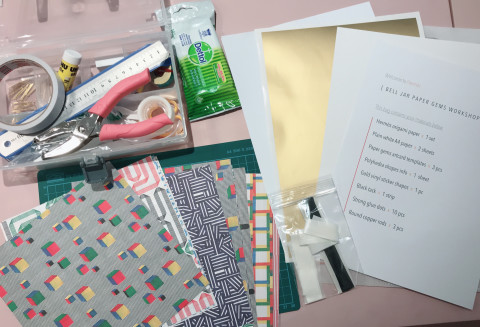 We were each provided a toolbox full of crafting tools, colourful Hermes origami paper, stickers, and instructions. It was actually a lot more complex than I'd anticipated! It took me the full 2 hours to finish my creation.. so thankfully Hunter was absorbed in his own crafting activity, and I had 2 hours of peace and quiet to myself.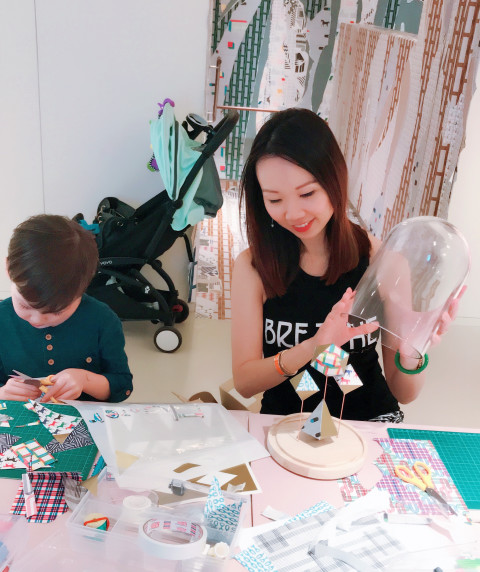 We brought home our geometric ornaments in gorgeous glass-domed cases, which really delighted me because it made our artwork look so gorgeous! Such a lovely way to display our hard work (I think I got RSI from all the crafting).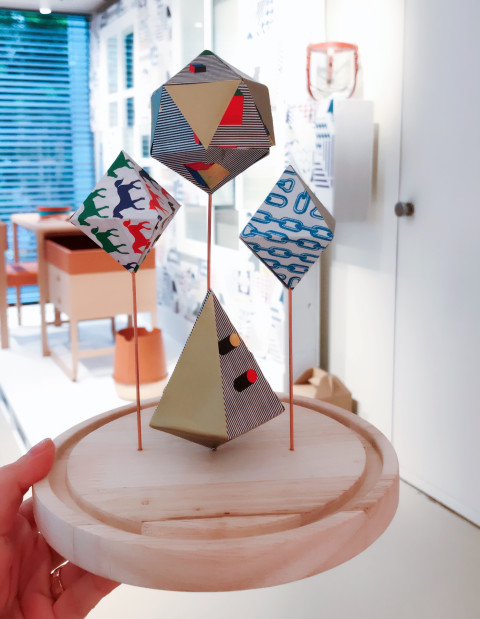 Close up of my ornaments. There were so many steps, and it was actually pretty difficult to do. At least it was for someone that has minimal patience, like myself.
So I was pretty chuffed with myself that I completed it, and I LOVE the end result!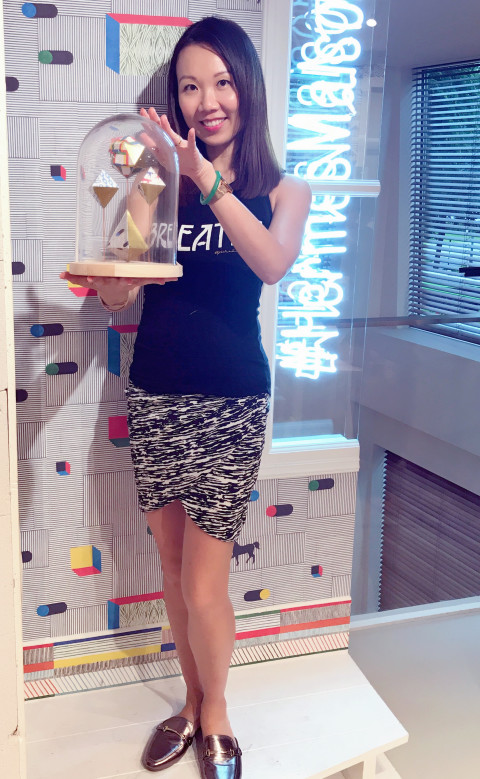 Proudly presenting my creation, which now sits front and centre in our display cabinet. I was anxiously trying not to drop the whole thing here, as it's pretty heavy and slippery!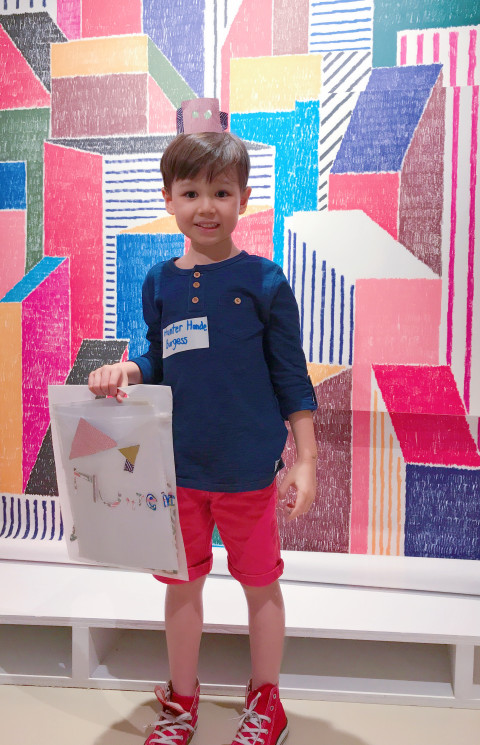 Hunter was really pleased with the little 'mask' he made for Chloe (on top of his head!), as well as the "HUNTER" letters he free-hand cut out and stuck on the bag they gave him.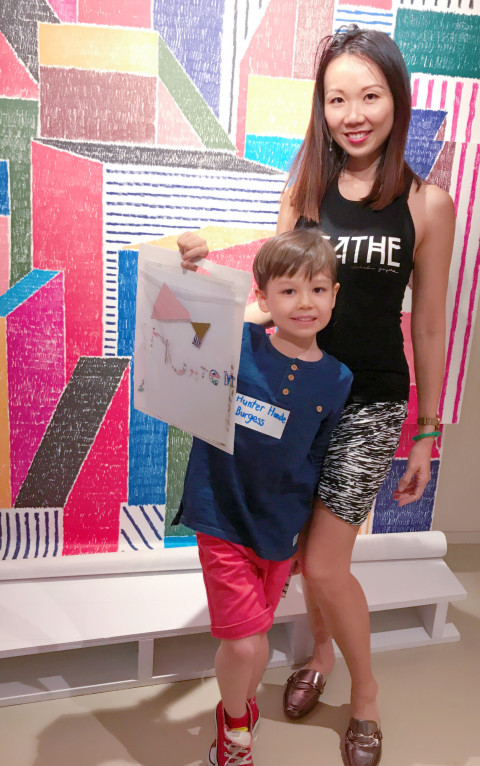 I really enjoyed my little crafting date with Hunter. It's really lovely of Hermes to host these interactive workshops for their clients. Please do more of them!!
Let's Chat!