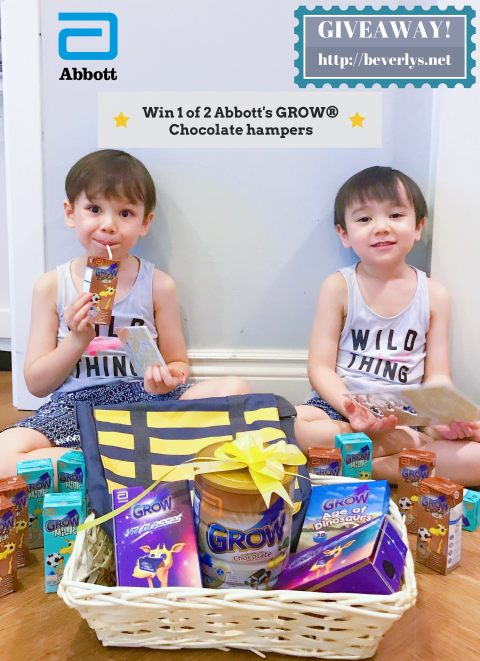 My kids have a really well-rounded and healthy diet, and they drink a small cup of fresh milk every day. So with that in mind, I was wondering……
How can Abbott GROW Chocolate milk benefit my kids?
I'm always interested in anything to do with children's nutrition, because for me, it's super important that I provide the best I can for my kids as they're growing up.
So I did a bit of research on the Abbott website, as well as introduced my kids to their new GROW Chocolate milk that they sent our way!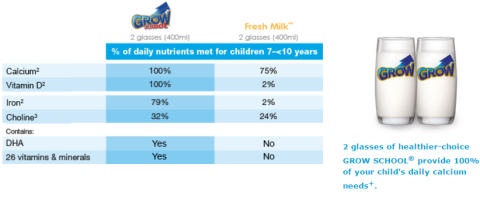 BENEFIT #1: It beats fresh milk in Calcium, and Vitamin D.
2 glasses of Abbott GROW Chocolate milk contains 100% of the daily recommended nutritional intake for children. Whereas 2 glasses of regular fresh milk does not.
BENEFIT #2: It contains DHA and a variety of vitamins & minerals.
Fresh milk has zero DHA content (!!). 'Nuff said, right?
BENEFIT #3: It tastes fantastic.
Easy to make, and even easier to drink. I drank it and it tastes like chocolate milk, with no funky/weird flavour. My kids like it so I can use it as a reward when they finish their meal.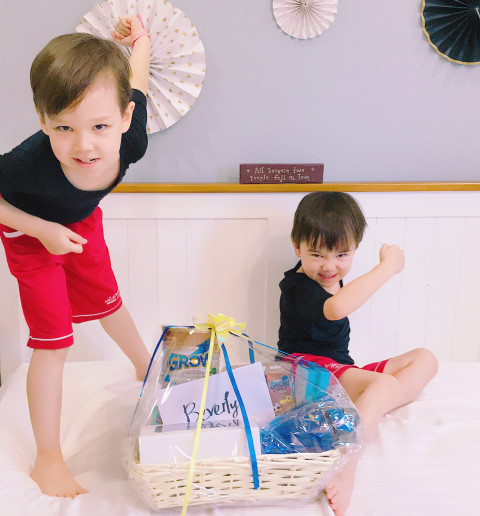 But without further ado, here's how you can win yourself an Abbott GROW Chocolate milk hamper! It will contain:
One GROW® chocolate 900g tin
Two water bottles
Two Dino 3D puzzle pack
A messenger bag
A pack of virtual reality (VR) glasses
Discount vouchers for GROW®
Abbott is giving away 2 GROW Chocolate milk hampers!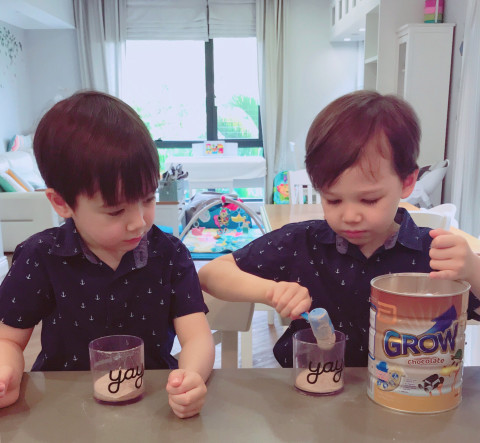 So there are 3 options that are sold in stores:
The milk is specifically formulated to help active school-going children meet their nutritional demands, so my two boys fall right into that category. They actually really enjoy mixing it up themselves, as the powder dissolves easily and quickly (isn't it gross when powdered milk goes all stodgy and chunky when you're trying to mix it?!)
Measure out 3 scoops of Abbott's GROW Chocolate milk powder, then stir in some warm water. Taaaa daaaa!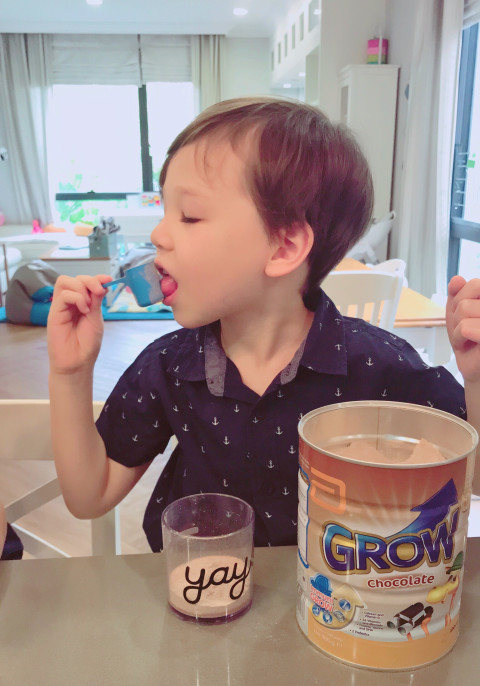 Wow Hunter, GET A ROOM 😉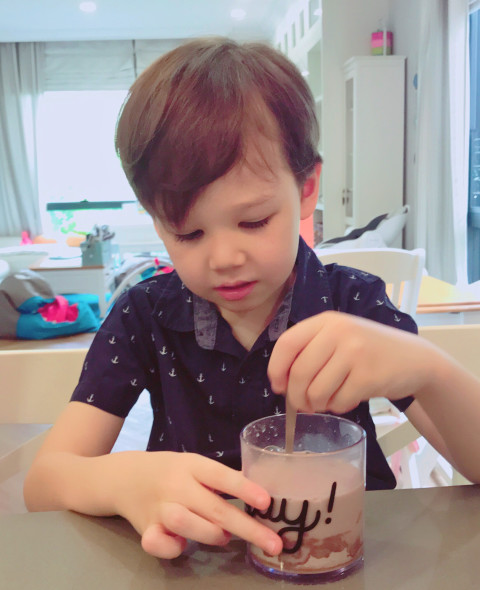 Takes a few seconds for the powder to dissolve, leaving no weird chunks. Easy enough for a kid to prepare it themselves.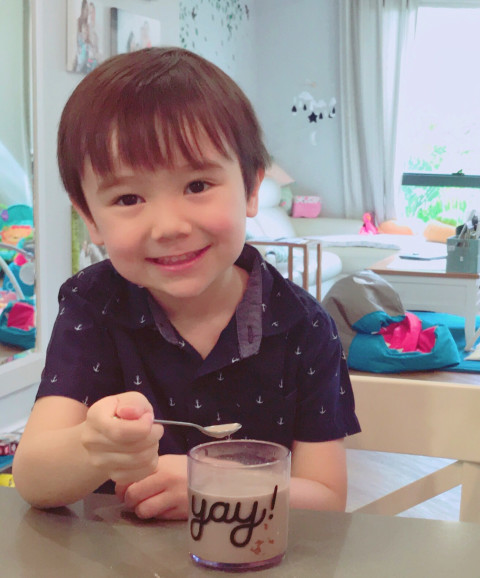 Carter, my lil chocoholic, adores this drink. It tastes the same as other chocolate milk drinks on the market, but WITH the extra vitamins and minerals that the others don't have. So, for me, it's a win-win.
Want to try before you buy? You can get a free sample here: http://GROW.sg/sample
Thanks Abbott for the giveaway hampers!
Let's Chat!