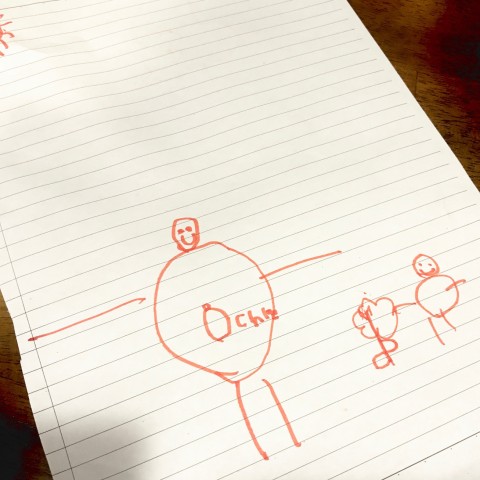 One evening, Carter had his hand on my belly to feel her kicking and talk to the baby.
He looked up at me and asked, "Mummy, will Chloe look like you? Is she going to be a really small you?"

"Dunno, honey," I said. " I guess?"
He thought about that for a moment.
"Then I'm SURE I'm gonna love her!" he declared.
And just to reinforce that, the next morning at breakfast, he drew a picture of him (on the right in the pic above), giving a flower to the baby (albeit armless and legless) labelled "Chloe" in my belly.
I wish I could bottle up his glorious and infinite love – so incredibly innocent and sweet – for ever and ever!
Let's Chat!