There was a lovely little outdoor thingy called Flipside at The Esplanade over the past week or so. We figured it'll be a lovely way to spend the evening on a weekend – especially since it was outdoors.
The only problem was, the performances really only commence at 5PM… and my kids have bathtime/bedtime starting at 7PM. Most kids in Singapore sleep super ultra late (ie. 9PM or later) which I personally reckon is waaaaay too late for young toddlers. This means that a lot of kid-friendly evening events in Singapore are out for us 🙁 Decided to bite the bullet and push back their bedtimes (by an hour) for Flipside though, and turns out they tolerated it pretty well. Whew!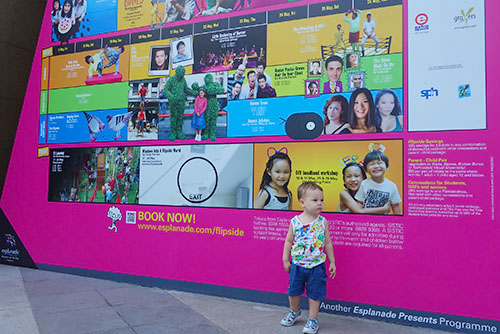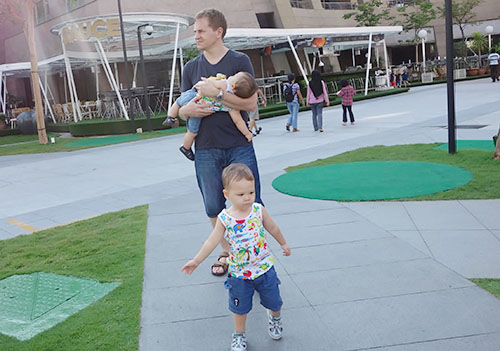 They had these Tree Men, or whatever they are called, walking around. You could take photos with them.. and the kids in the area ranged from delighted to horrified. Hunter was more of the latter. He couldn't believe his eyes when he saw them! Was utterly fascinated, but also most alarmed when he got up-close and clung onto me frantically.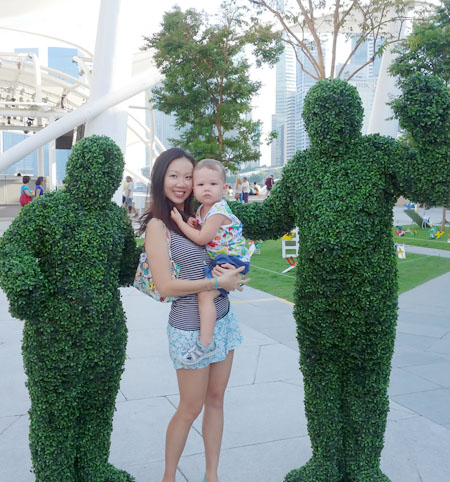 The most interesting thing, in my opinion, was the outdoor maze. It was super fun for kids and adults! There were lots of doors in the maze, and you had to solve physical or mental challenges to unlock them. Hunter had neither the mental capacity or physical dexterity to solve ANY of them, but he did have fun watching 😉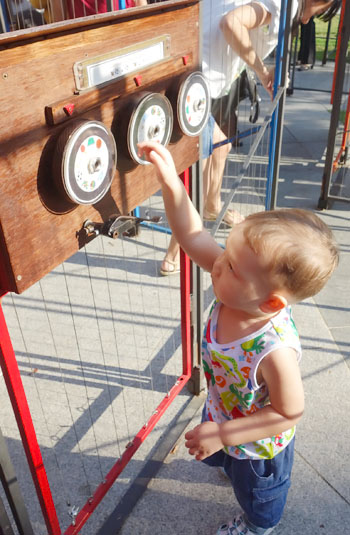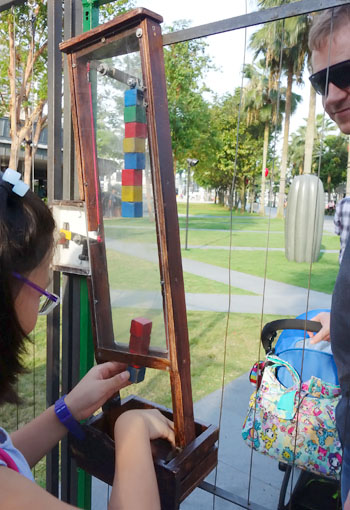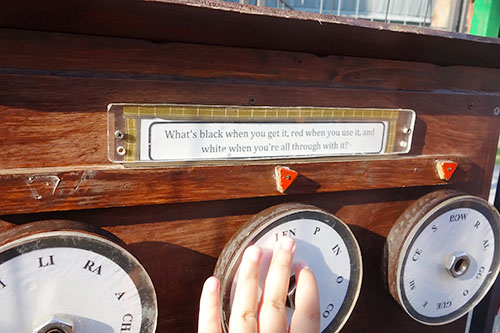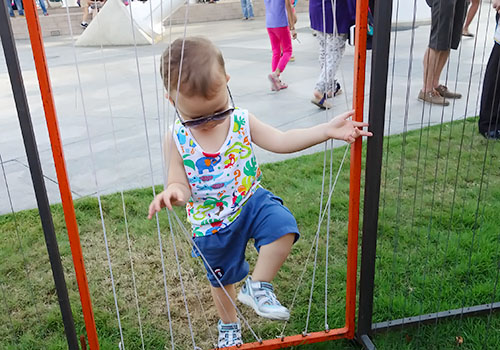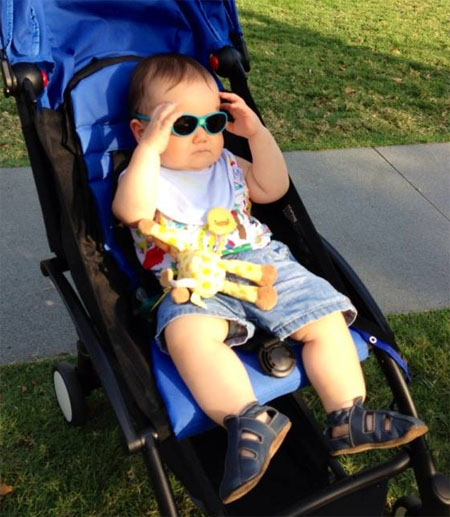 The riverside walk at the Esplanade is really pretty, and lovely for a stroll with the family. It sure beats being inside a mall! The kids had fun checking out the boats, and Hunter surprised us by yelling out "MERLION!" when he spotted the popular Singapore tourist attraction. Because, errr, none of us has ever told him what it was, nor has he ever seen it in his life (I think?). How did he know what it was? Freaky..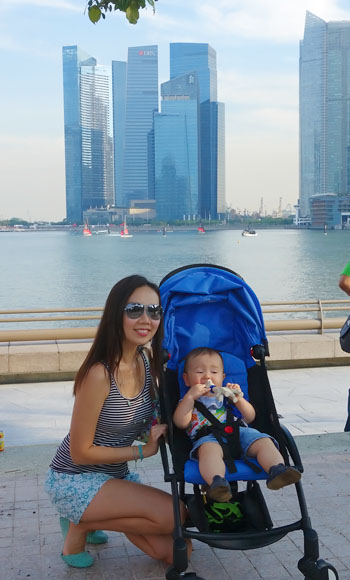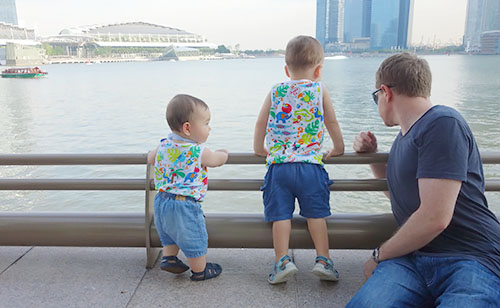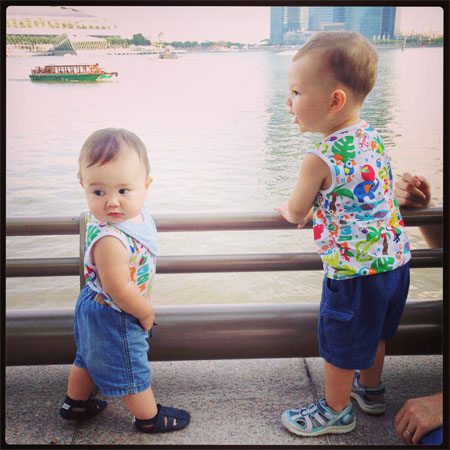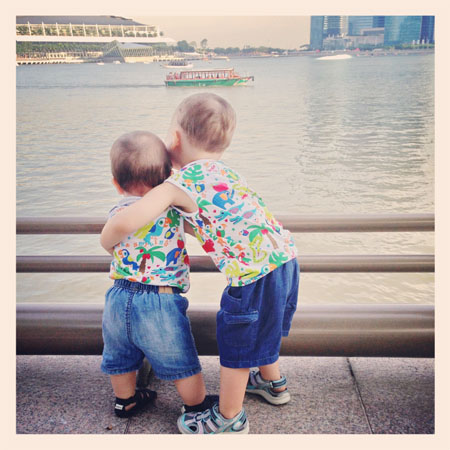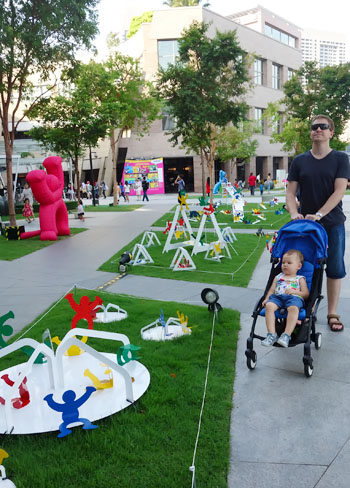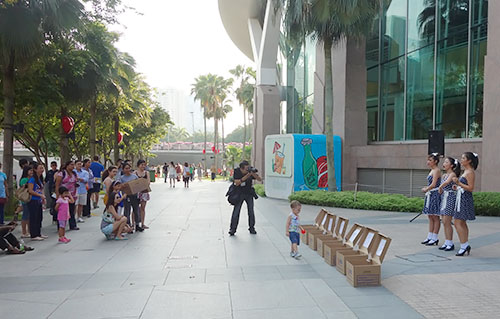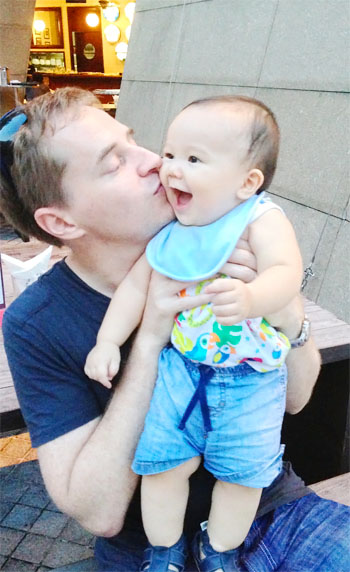 We had dinner right there, at Makansutra's Gluttons Bay. Yep, awesome name huh? My first time there and I enjoyed it. There were very few stalls (surprising, I thought it'd be a huge thing) but the food was good. And it was lovely sitting outside in the evening, near the water.
Plus, Hunter chowed down on lots of chicken satay, so I was pretty happy!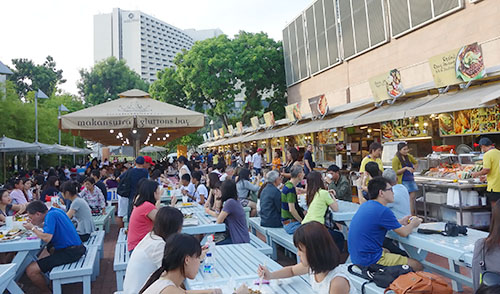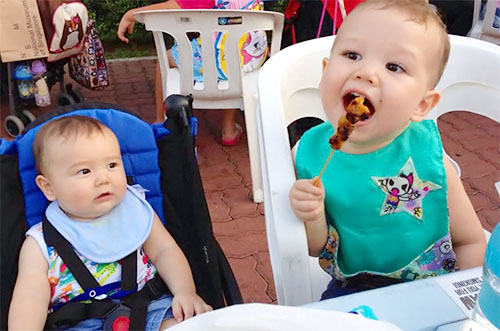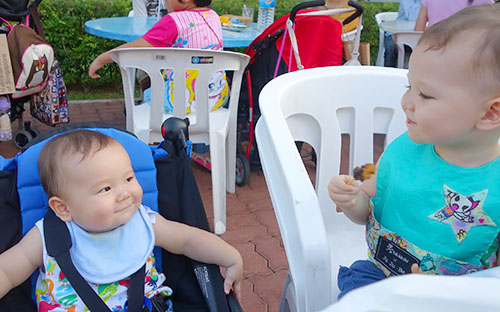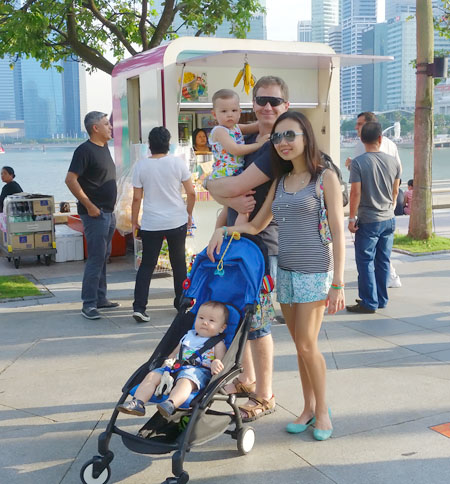 It was a really nice event, and even more so because it was FREE! I love it when Singapore has this sort of family-friendly free events to go to.. just wish they occurred more frequently 🙂
(ANSWER: charcoal)
Let's Chat!