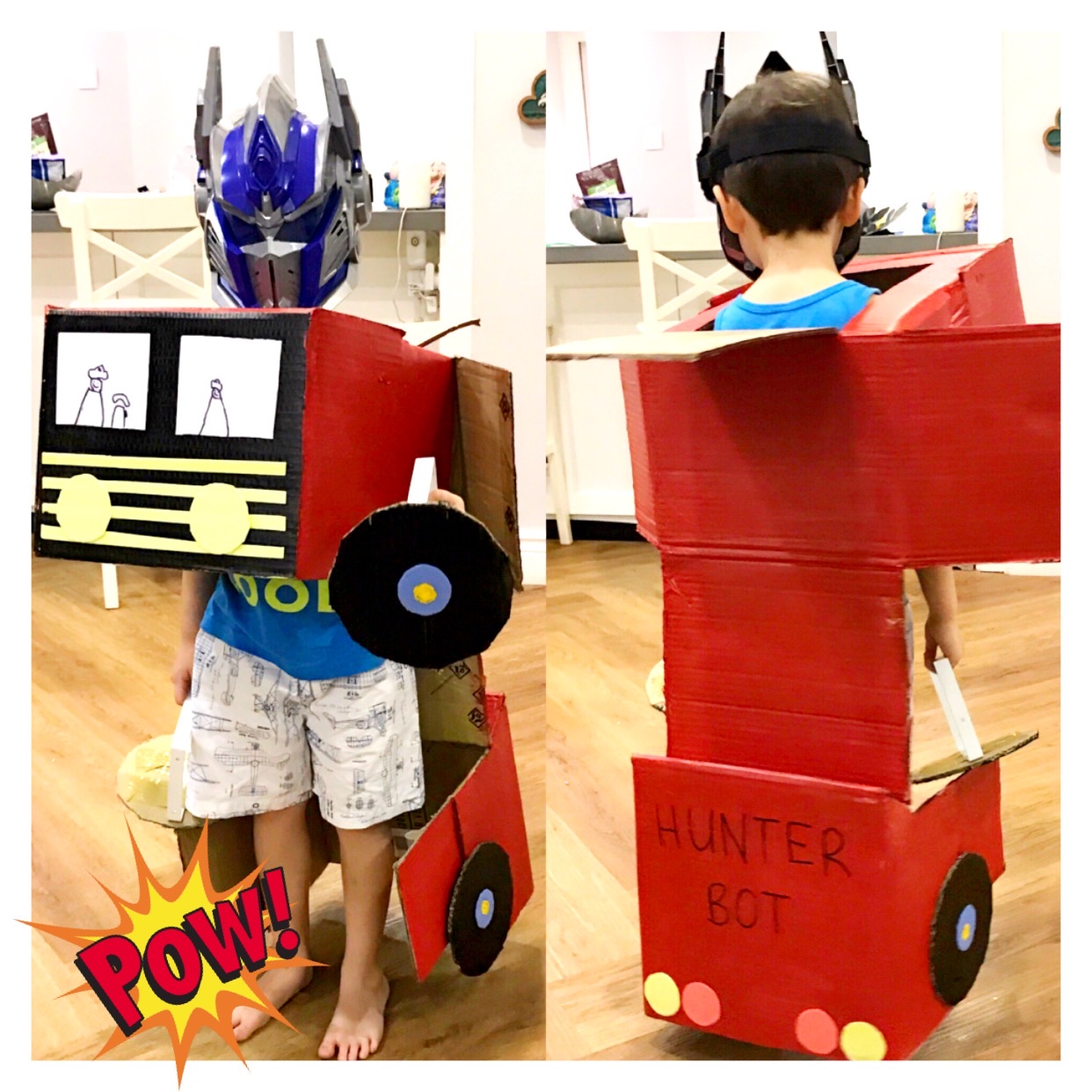 Chris spontaneously decided to get his craft on last weekend. And considering we are THE most uncrafty people ever (seriously, who can be bothered faffing around with glue and folding and painting and all that jazz?), it was actually a bit of a wild and ridiculous aspiration.
But, the kids were really excited about the prospect of building something out of nothing, especially when we announced that we'll be building a Transformer that actually transformed.
How we were going to do this?
GOOD QUESTION………………. since we hadn't thought about that either!
We went to Daiso (that famous store where everything is $2, and like every Asian aunty's wet dream) and bought whatever we figured we would need. Paint (red/blue/yellow/black), thick tape, colourful cardboard paper, 2 paintbrushes, superglue and a cutter.
$20 was our total bill!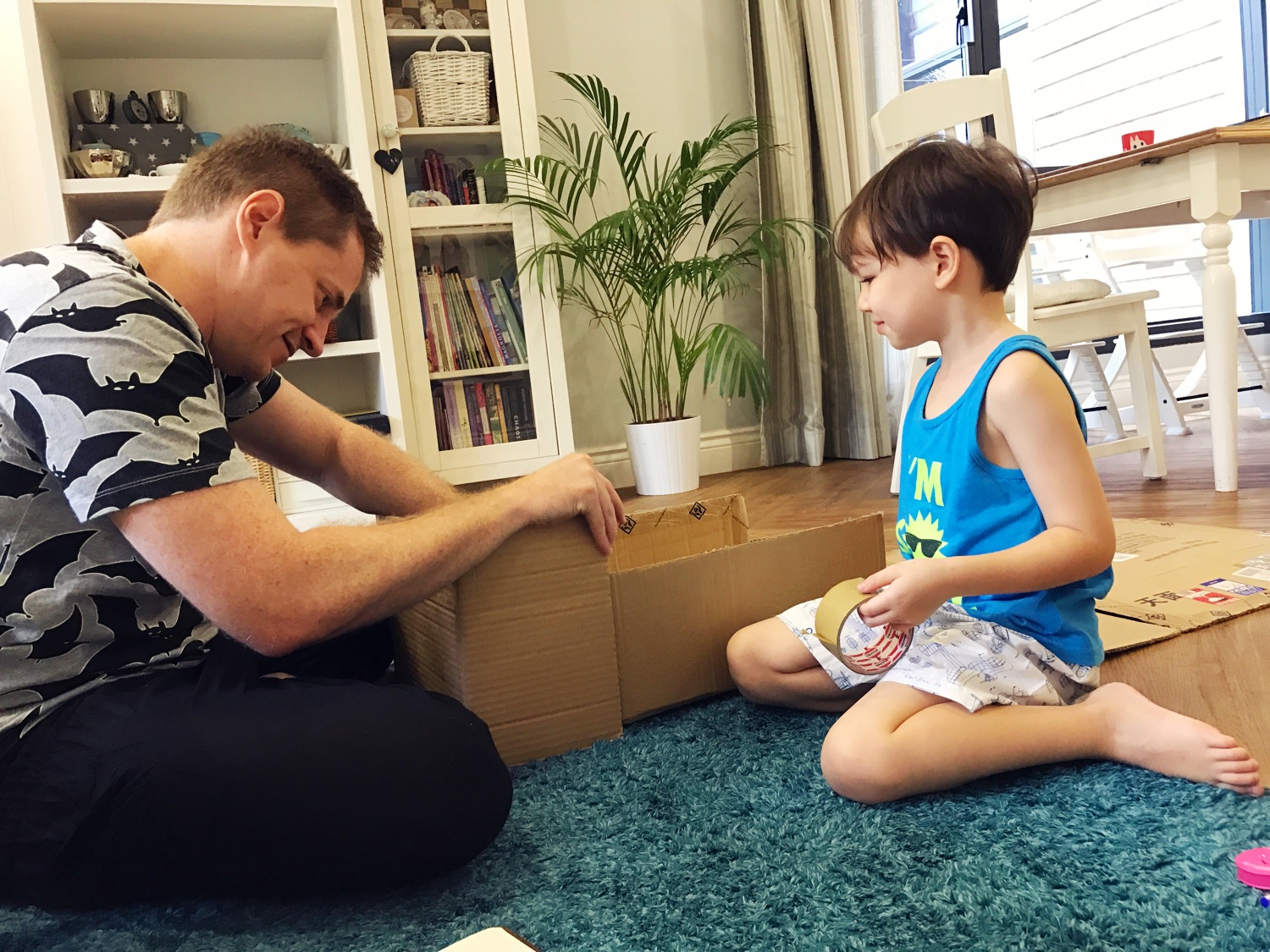 A quick online search for inspiration later, Chris measured Hunter and then got to cutting on a cardboard box (we got it at Daiso too, by simply asking staff there for an empty box they no longer needed).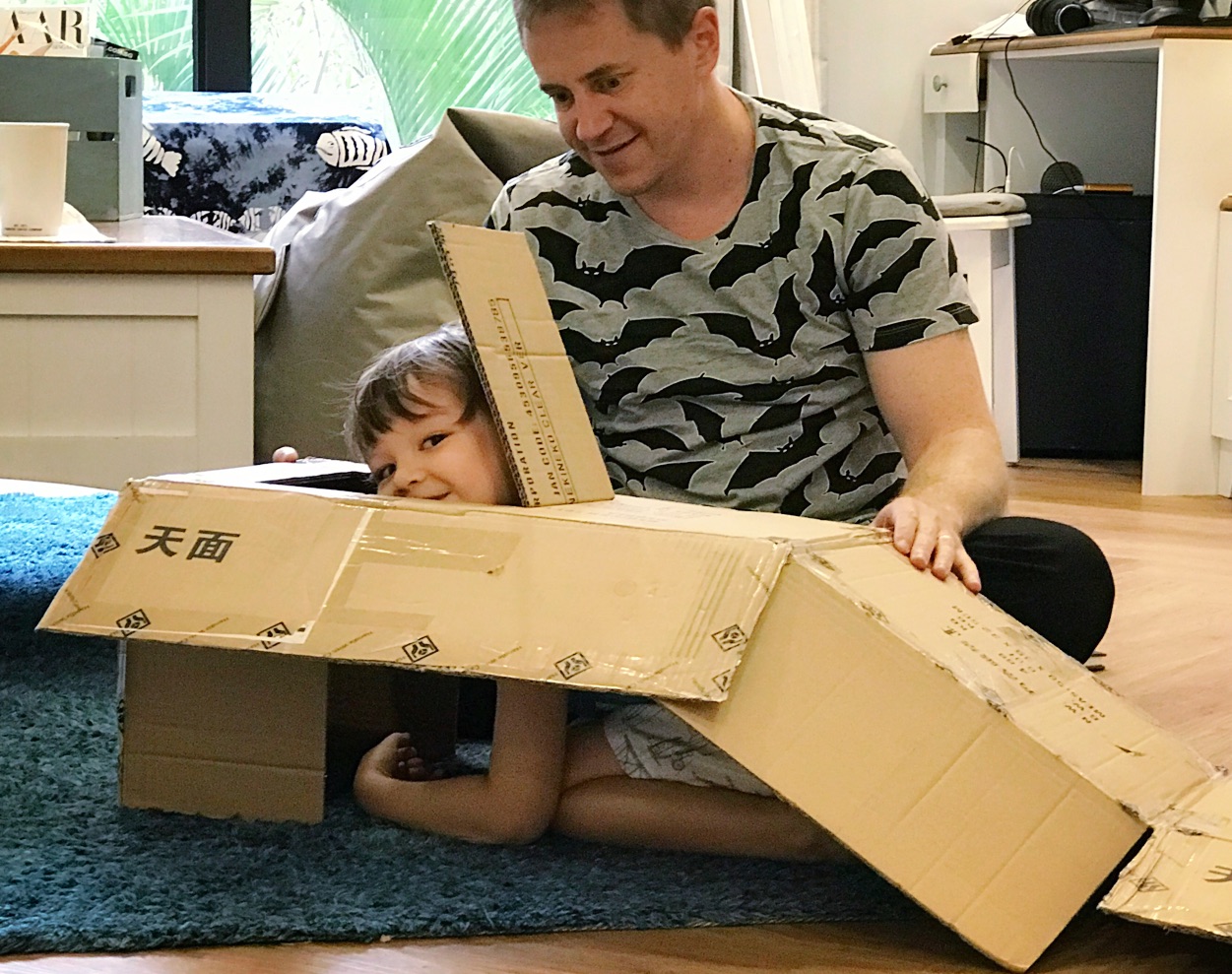 Incredibly, Chris fashioned the entire costume out of just that one box! I was impressed.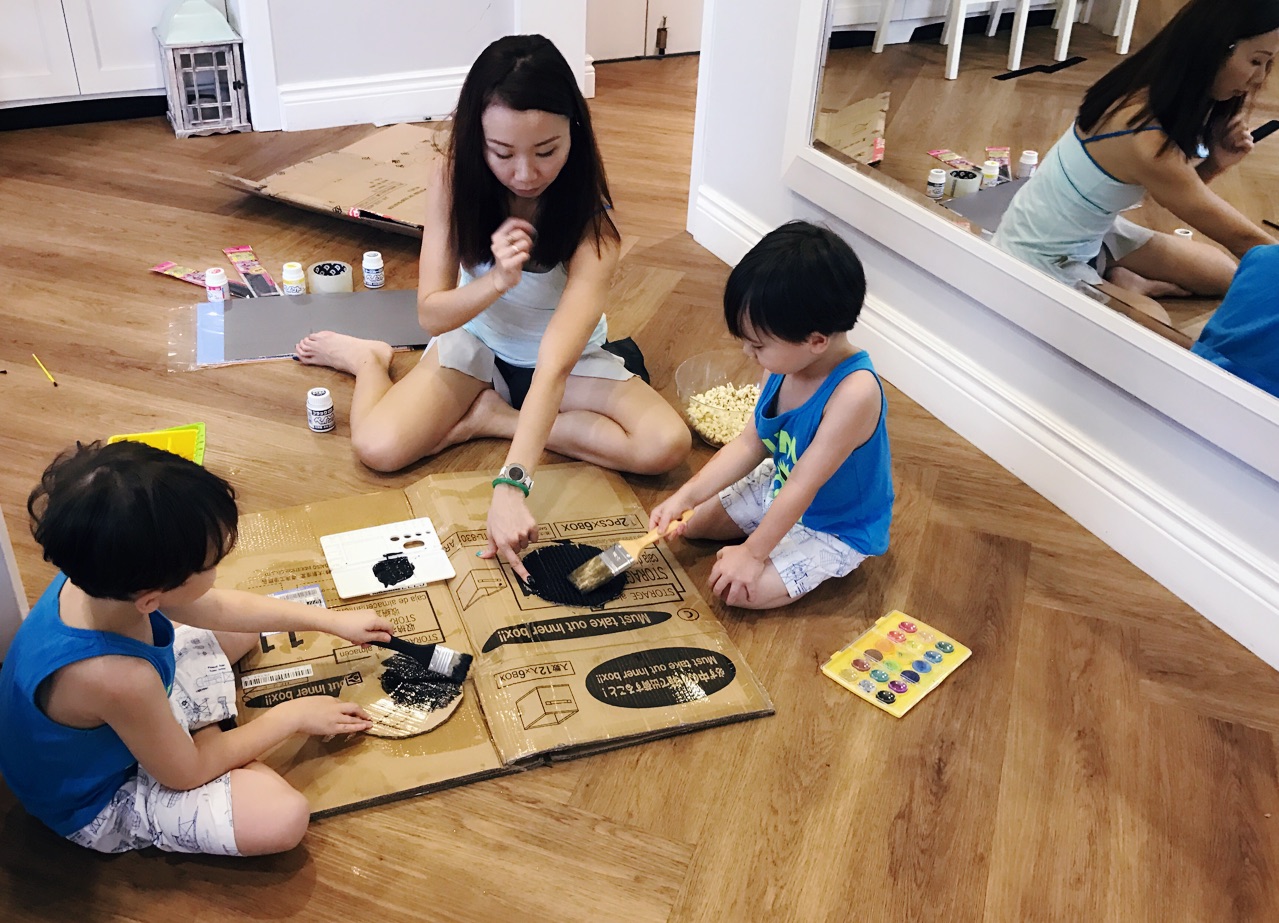 Then the kids got down to painting it all. They actually did a really good job at it, and it wasn't a messy affair as I'd imagined it to be. I was picturing paint all over our walls, on the floor, everywhere. But I have unusually c-l-e-a-n kids so they were super careful to contain it all, lol.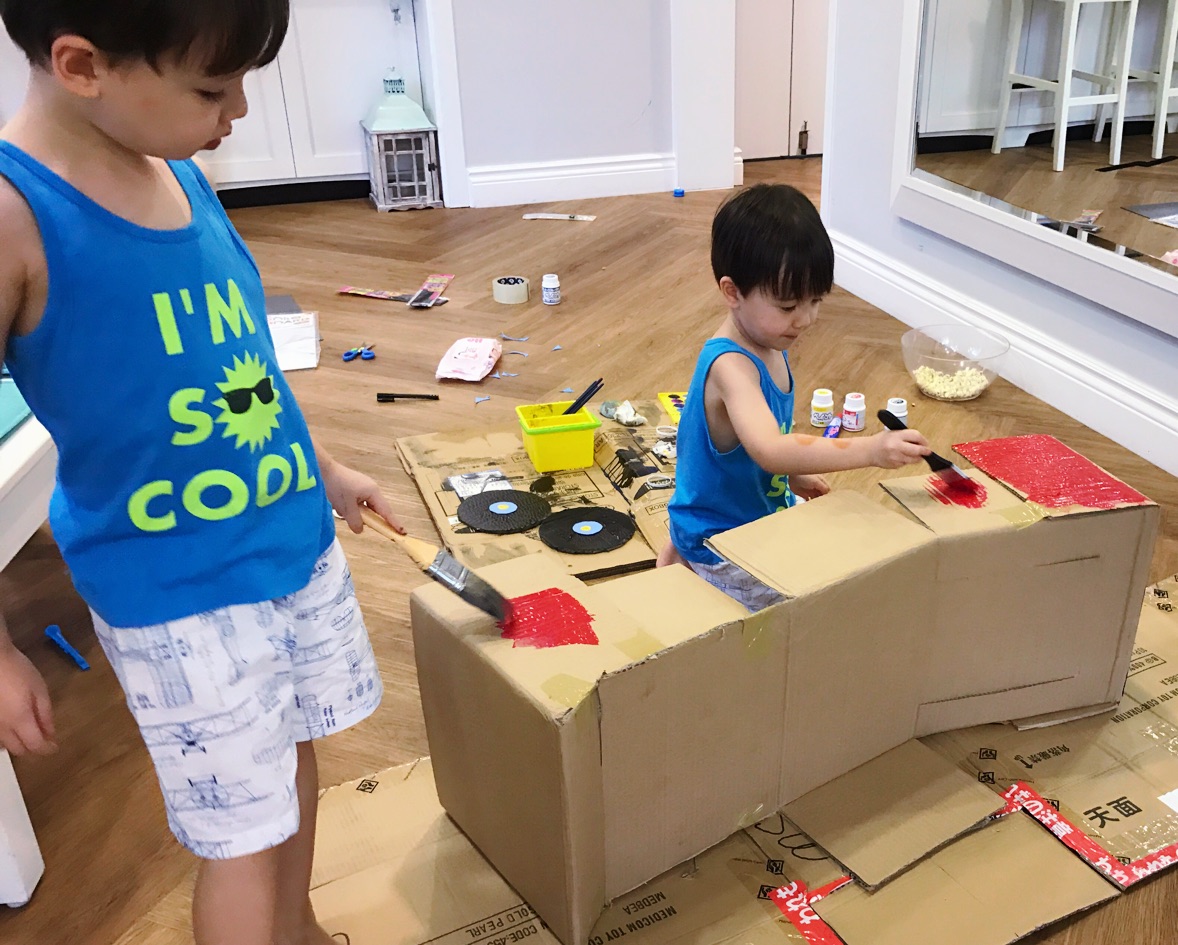 The kids absolutely loved the craft activity, and found it sooooo novel because – like I said – we do zero craft activities at home because I am the opposite of a Pinterest mum and cannot be bothered doing "enrichment" things with my kids. So they had a blast!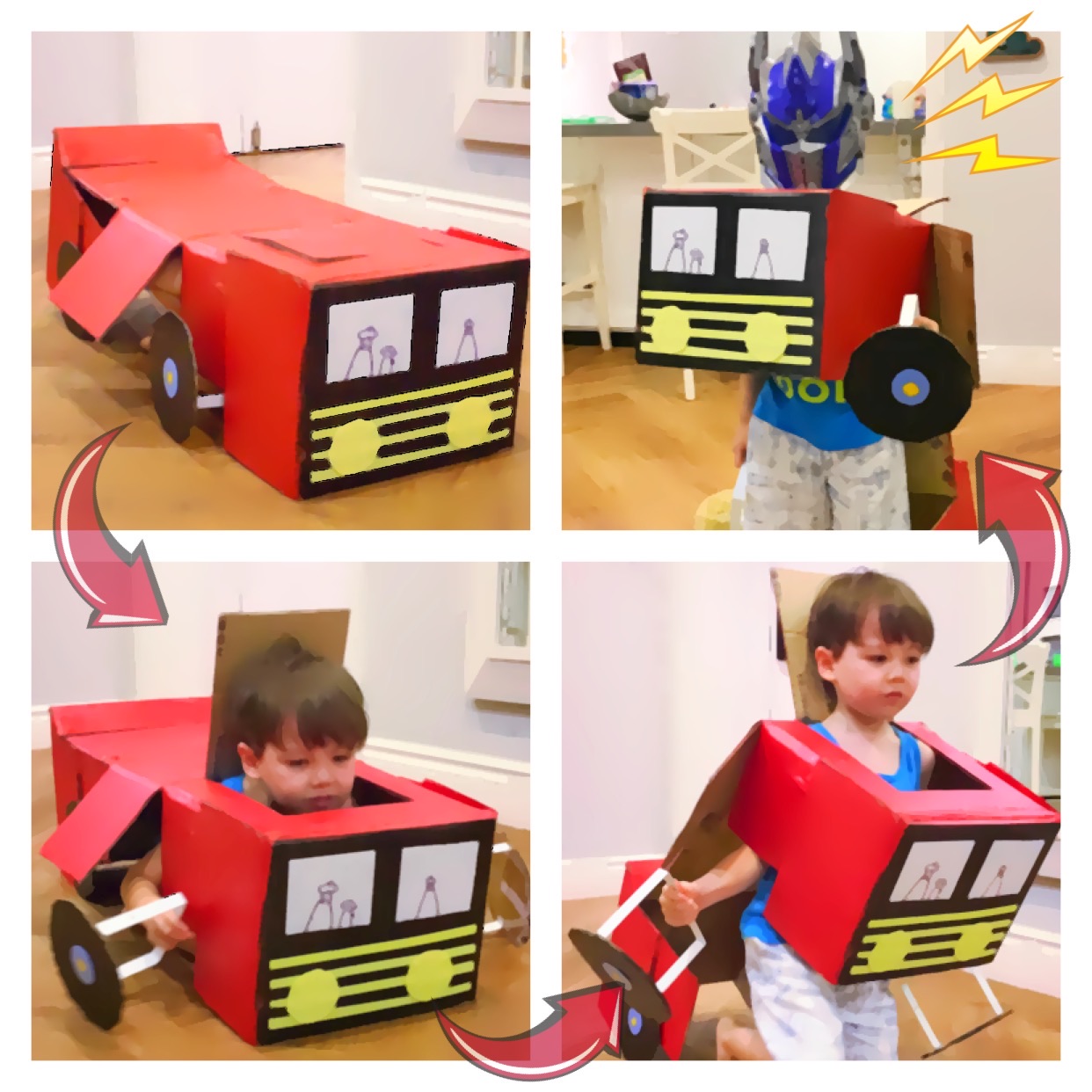 I honestly CANNOT BELIEVE it actually turned out… and can transform! I was a tad dubious with Chris' creative abilities so was pretty shocked it worked out – haha!
That's our Transformer in action!
The boys are over the moon with it and keep playing with it, so it was worth the effort. It was one of the most productive and fun afternoons we've had as a family… and it only cost $20.
DIY materials: $20
Time required: 2 hours
Homemade Transformer: PRICELESS
We're so inspired that Chris is now declaring he's making a jet plane next weekend 😉
Let's Chat!