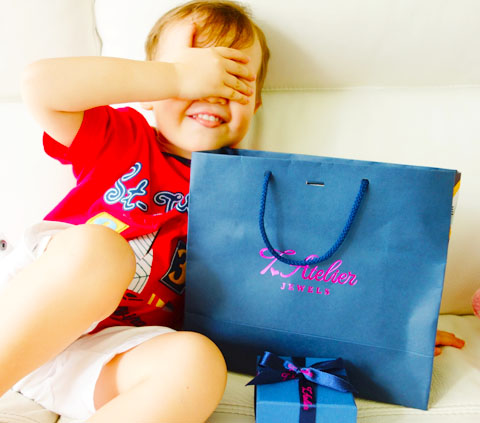 Hunter insisted on being in my I-have-a-shopping-bag photo, then promptly turned camera shy the moment I snapped the pic. Crazy kid.
Anyway, some pretty jewels from T.Atelier Jewels! They're a little boutique that do bespoke jewellery in beautiful stones and various metals. Very, very lust-worthy stuff at their website… you have been warned…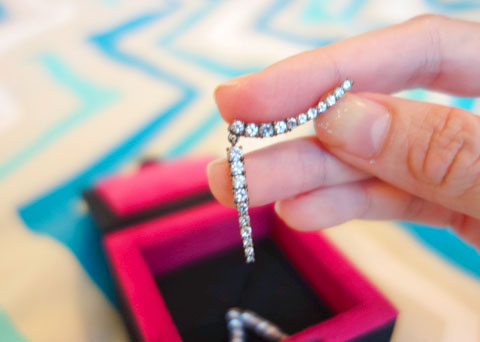 This is a set of Ear Cuffs that was custom-made for me. I picked out white sapphires for the gems, on a rhodium backing. I liked the black-and-white contrast and thought it looked quite funky!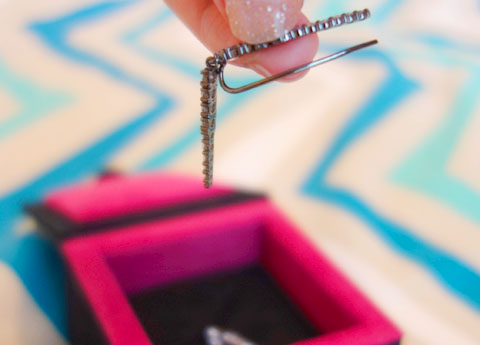 This is how the ear cuff hooks onto the ear. The little arm can be pressed in so it hugs your ear lobe properly and doesn't drop. I love the dangling spike – so cool!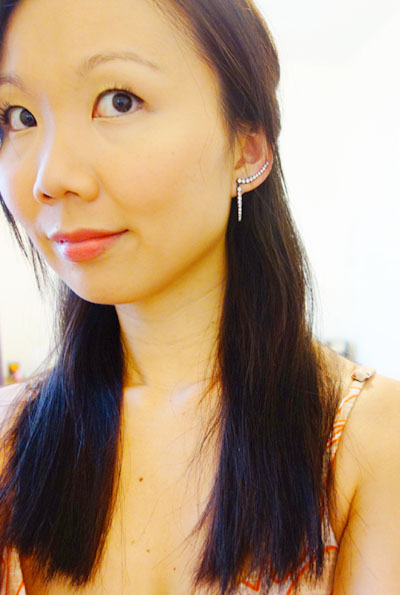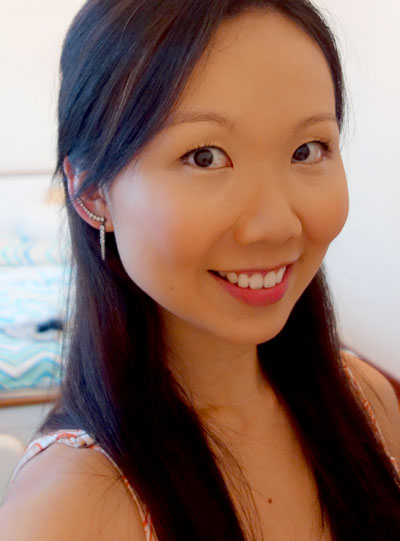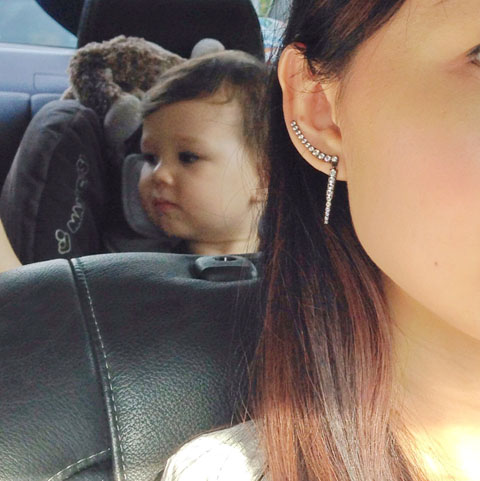 Some modelling pics 🙂 I think this style is pretty rare, so it does attract attention, especially when I wear it with my hair up (when it's more obviously seen)! The sparkle is pretty and totally appeals to my bling bling side 😉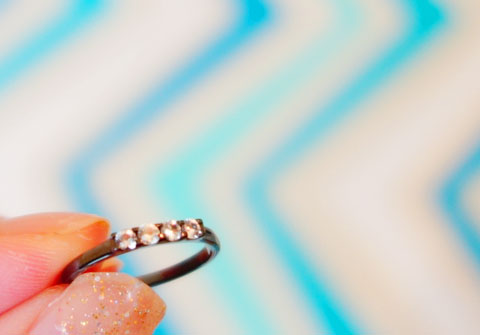 The leftover white sapphires were re-worked into this ring! It was made small enough to fit my left ring finger and I LOVE how it's black. Only problem is that rhodium plating wears off easily, especially on a ring. So the bottom part has mostly rubbed off and exposed the silver underneath.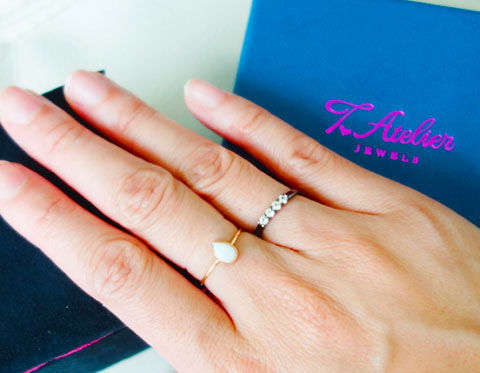 The ring worn on my fourth finger. It's subtle but sparkly, and quite different with its black colour!
Let's Chat!