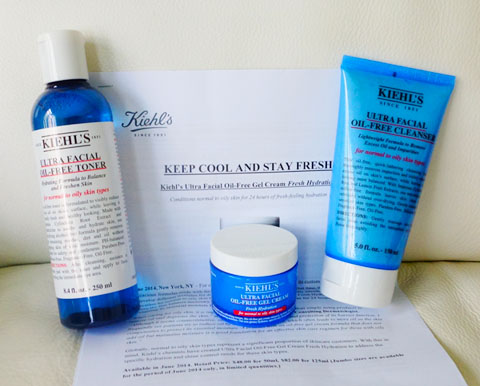 I've been using the new Kiehl's Ultra Facial Oil-Free skincare range for a few months now, and am very pleased with it! To put it really succinctly – this is perfect for anyone with combination or oily skin, and even more perfect if you live in a humid/hot environment like Singapore's. The range gives you the instant cool and refreshing feeling that is ADDICTIVE.
Kiehl's Ultra Facial Oil-Free Cleanser – in my opinion, this is wonderful to use in the evening,. I've been using this exclusively for months now, as part of my night skincare regime, and I am VERY happy with this cleanser. After using makeup remover (on a cotton pad) all over my face, I was my face with this cleanser. I use an amount that's half the size of my pinky nail, because it foams into a rich lather and easily cleanses my whole face. I LOVE the squeaky clean feeling it imparts on my skin afterwards, without feeling the least bit stripping. I don't feel like my skin is crying out for moisture afterwards, yet it feels super clean. My one gripe? It comes in a large tube, which is going to last me a year for sure! I wish it came in teeny travel size tubes, so I could pop it into my toiletries bag when we travel.
Kiehl's Ultra Facial Oil-Free Toner – I use this also in the evening, after cleaning off makeup. I splash a few drops onto a cotton pad, and swipe my whole face. It gets off that last bit of grime or makeup that I didn't wash off properly, and makes my skin feel prepped and ready for serum.
Kiehl's Ultra Facial Oil-Free Gel Cream – the newly-formulated superstar of the range. I personally like to use this in the morning, when I want some hydration, yet I find most moisturizers make my skin feel oily later in the day and/or my makeup slides on it. I haven't experienced that with this Kiehl's product, because it absorbs so well it keeps my skin really shine-free. And, get this, it's paraben-free, silicone-free, fragrance-free, and oil-free. Madness! I wish this came in a tube or pump bottle though – I find it unsanitary to open up the lid and dip my fingers (or even a spatula) in to get some product out.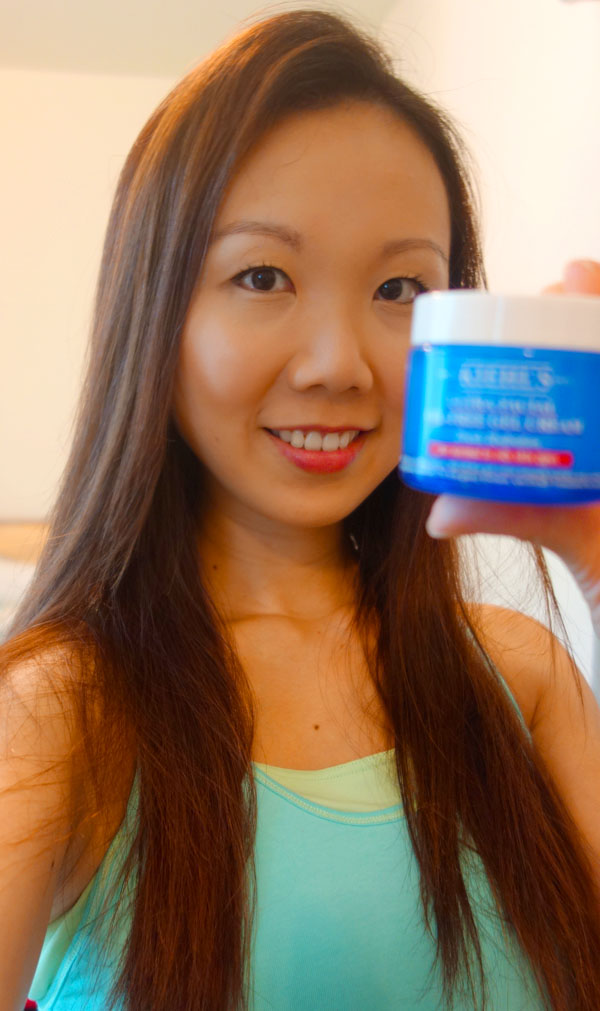 Let's Chat!