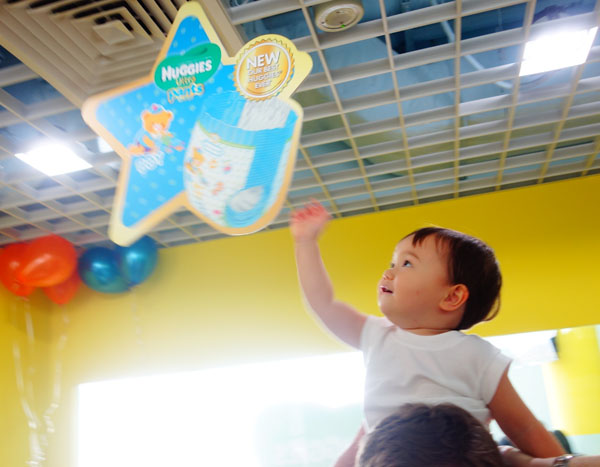 It was a bumper sized Huggies party at Polliwogs Vivocity, held in celebration of the launch of their new Huggies Ultra Pants (free samples delivered to you at that link).
You can read more about our experience with them here.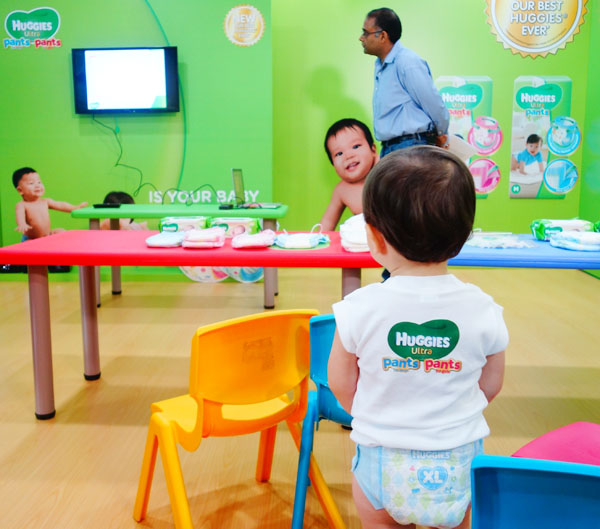 Here's me, looking incredibly frazzled, hoisting Carter into the party room! He looks totally pleased at the prospect of being inside a playgym – he LOVED Polliwogs!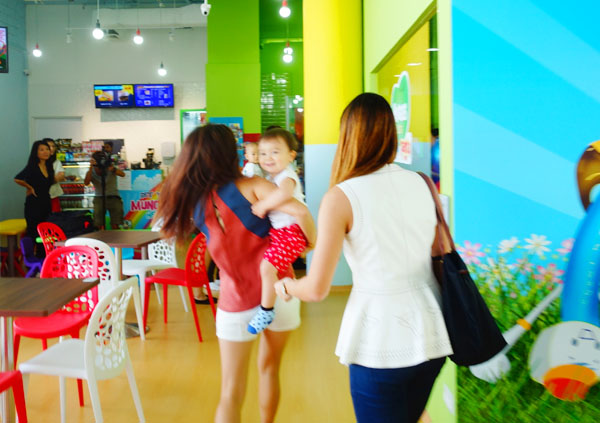 The baby models strutted all around modelling their Huggies Ultra Pants. They work fab with Carter – he's very active and we have never had any leaks, even when he wears them overnight.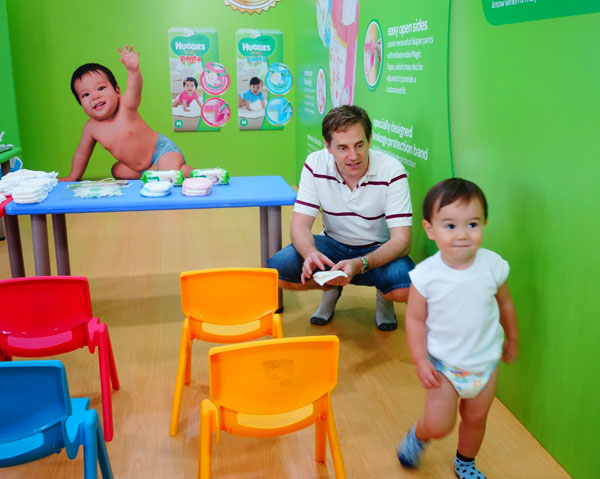 We were introduced by the Huggies team and an innovation expert from Kimberly Clark to the technology behind these diaper pants, and got to touch-and-feel the whole range. I personally like them because the designs are cute and look more like underwear than they do traditional diapers! Here's the long list of what the new Huggies Ultra Pants benefits include:
Easy open sides – easy for parents to remove and adjust, but not-so-easy for babies to remove them themselves.
New slim absorbent core technology – it provides amazing overnight absorbency. We've not had one single leak.
Specially designed leakage protection band – there's double layered leakage protection leg guards, which is pretty cool.
Wetness indicator – makes it super easy to tell when it's time for a change!
Underwear-like design – helps Carter feel like he's a big boy wearing underwear
Carter was obviously pretty fascinated, scoring himself a front row 'seat' and giving everyone a great shot of his bum bum.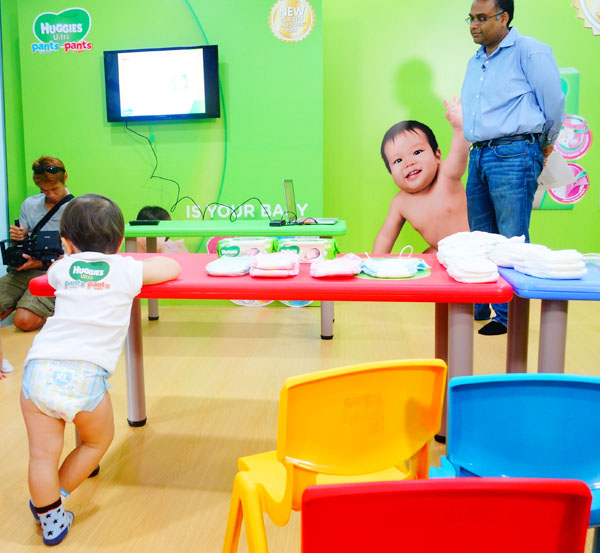 The chicken nuggets were a hit. They kept him quiet long enough to last through the presentation! 😉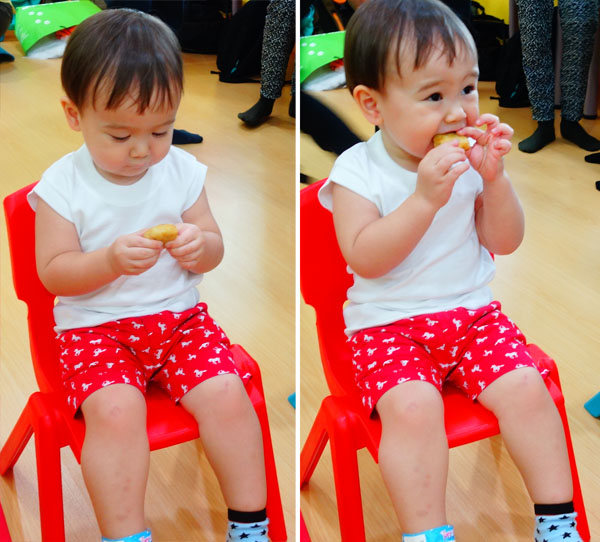 We had a little photoshoot, but Carter was fairly uncooperative because he was exhausted due to nap time drawing near. But, he was mostly placated with his favourite thing of all – FOOD!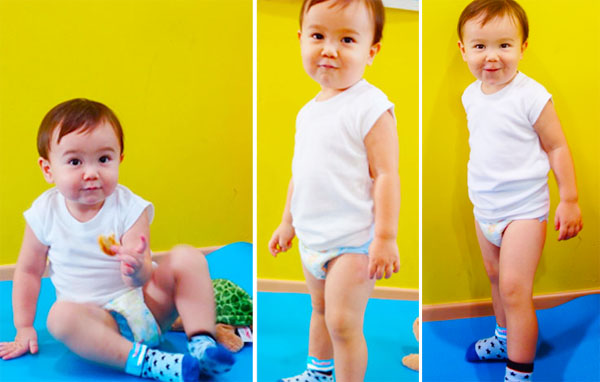 Whilst that was going on, I got pulled aside to do a little TV interview about the new Huggies Ultra Pants. I guess it will come out eventually 🙂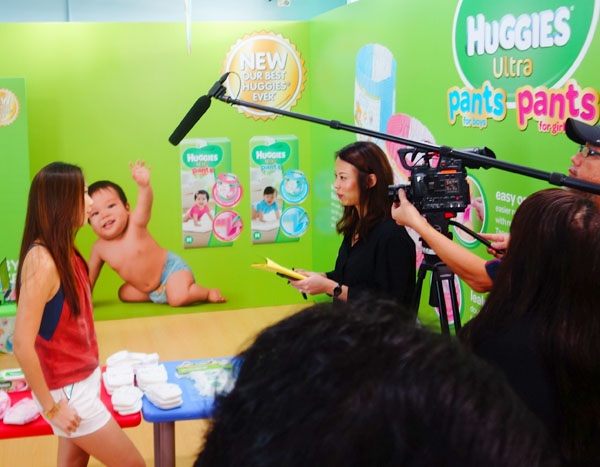 The team behind it all! What an awesome idea to hold the event in a playgym. I think all the parents appreciated that – we certainly did.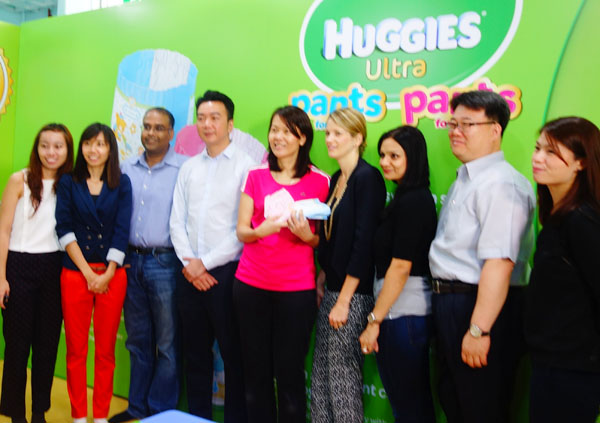 And then…. it was….. POLLIWOGS PLAY TIME!!!!!! The excitement is pretty obvious in Carter 😉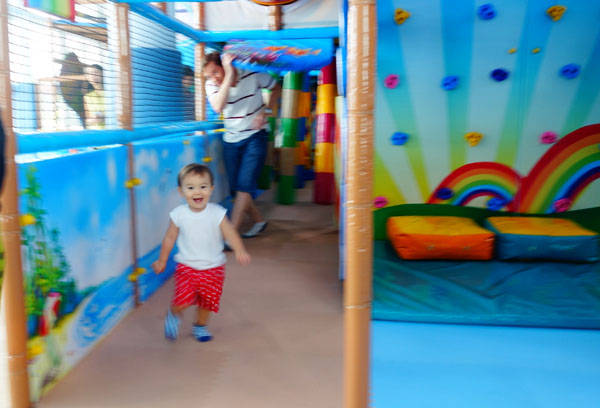 HAI EVERYONE! We were delighted with our spacious and bright Polliwogs at Vivocity is.. not to mention clean. Everything was vivid and bright, and the kids there were all clearly delighted.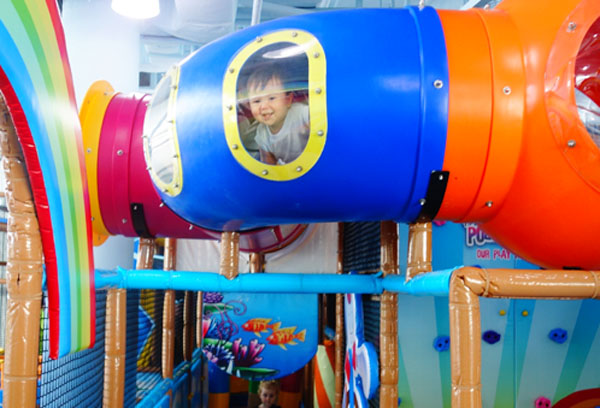 A big slide that Carter went down about 20482049 times. It gave Chris quite the workout 😉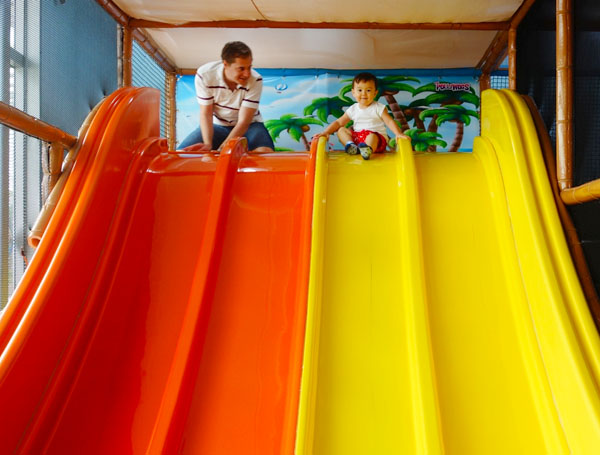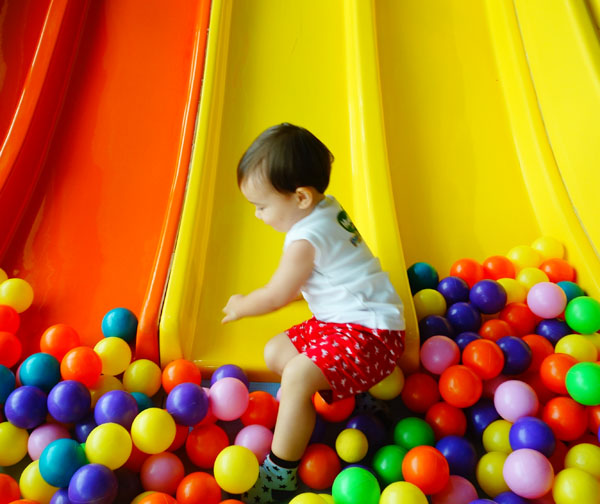 This is the lovely section for babies and toddlers. It's sectioned off and excellent for the really young ones. Have I mentioned how much I love how the sunshine streams in?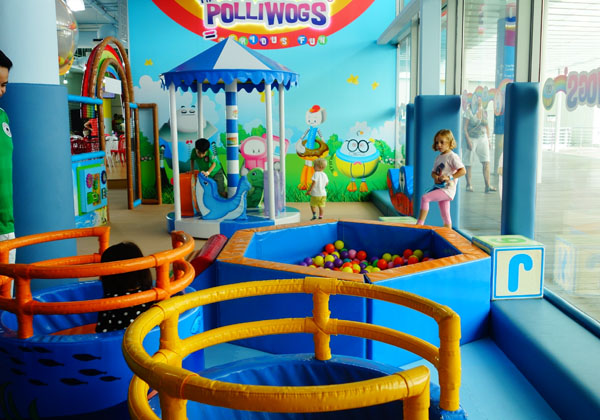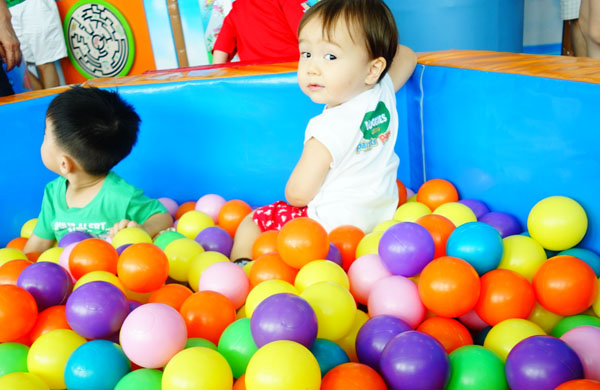 Goodbye! We had a wonderful time at Polliwogs Vivocity with Huggies!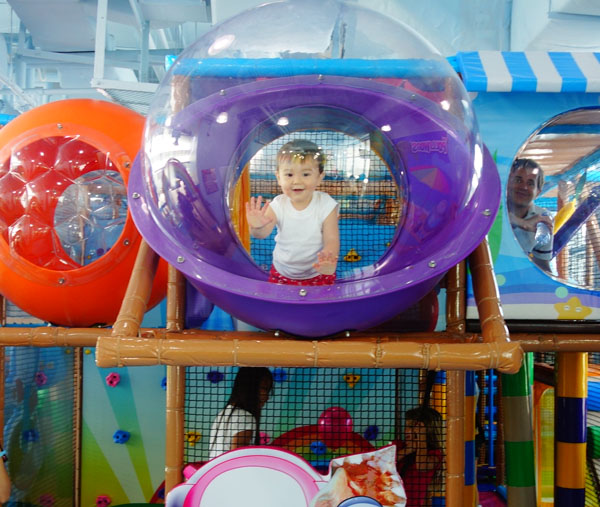 Pssst: remember to get your FREE sample pack of Huggies!
Let's Chat!