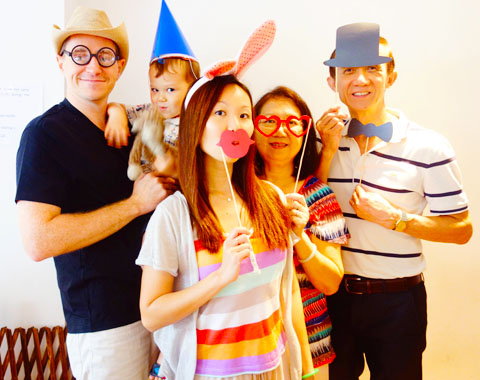 My dad is not only the best father, but the world's greatest grandfather. He dedicates all his time and energy to my two kids, doing everything from nappy changes to meal times. He's their best friend and greatest fan.
Many have commented on how he is more involved and dedicated to his grandkids than what many fathers out there are to their own kids! He is a blessing and a treasure to all of us.

That was what I wrote about my Dad, which won me a Barista course in coffee making 🙂 I just had to write about my own Dad, so Chris isn't mentioned in there, but everyone who knows us in real life already knows what a fab father he is anyway. He is the most hands-on Dad I know (and believe me, pretty much all the dads I know are already really hands-on!), and the best baby daddy ever. The fact that the kids light up whenever he steps in the door (and often run to their Daddy and not me) is testament enough 🙂
So I went through a few sessions of barista training at D'Good Cafe and hooboy it's hard work!! I would complain to Chris afterwards that I had RSI, sore muscles, and smelled of coffee.
I also discovered a newfound respect for baristas, and have a lot of respect for them – it's NOT easy making a good cup of coffee.
So today (Father's Day), after I 'graduated' my barista course, our family was invited to a celebratory meal at D'Good Cafe! It's one of my favourite cafes, and I'm there at least every 2 weeks. Their food is awesome.
And…… I made coffee for all of us!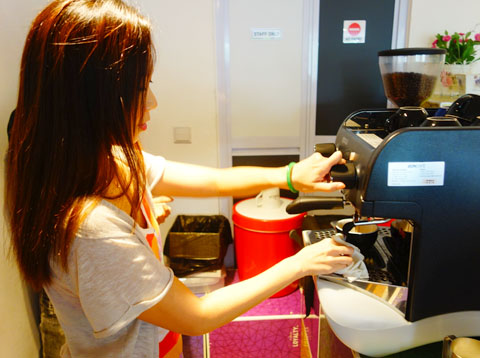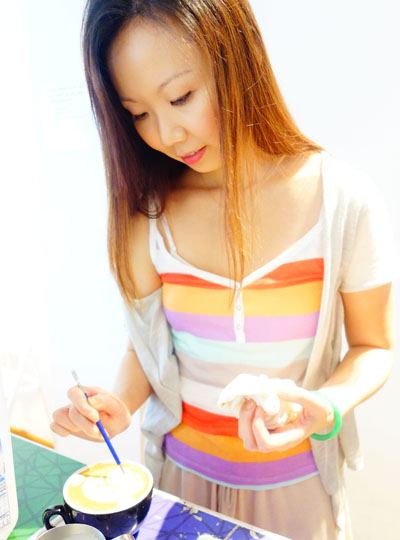 HAPPY FATHER'S DAY to my wonderful Daddy!!!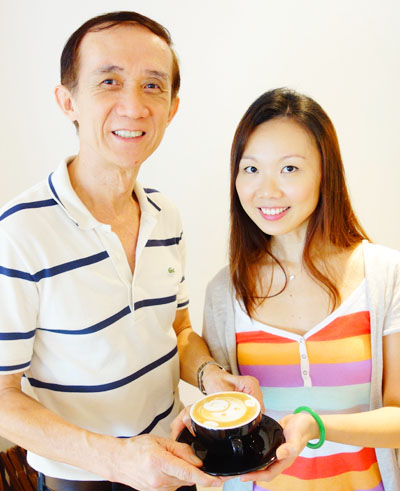 HAPPY FATHER'S DAY to my amazing husband!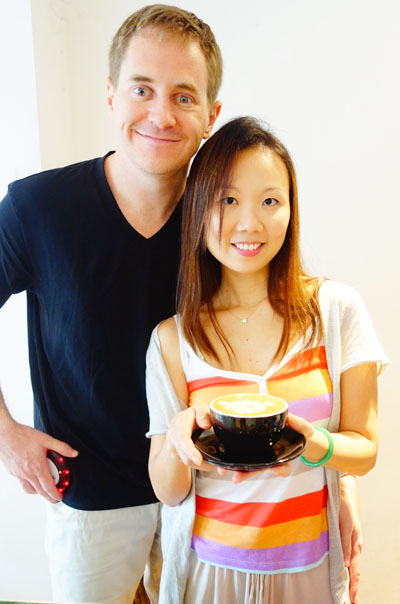 Hunter looked kinda unimpressed with my latte art.
Some people are just too hard to please.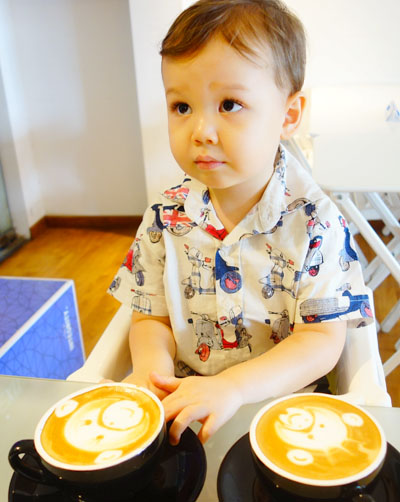 Mmmm… food, glorious food! My favourite is the Garlic prawn aglio olio, which I always order. I can't seem to deviate and order something else from the menu!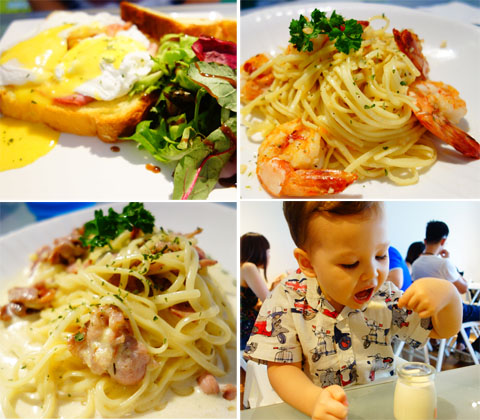 See these little block things Hunter is playing with? They're called Plus-Plus, a construction toy from Denmark. I bought a set of this for Hunter when we were in Copenhagen, and a bunch for some of his friends. They are REALLY good!! They're small, so it's great for hand-to-eye coordination and motor skills. They're colourful, so they attract young kids. And they're addictive, very fun for fiddlers like Hunter (he takes after me).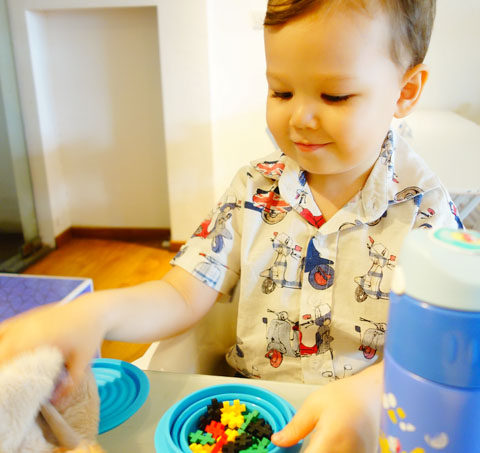 Photo taking time! Obviously I got confused and thought it was Easter time..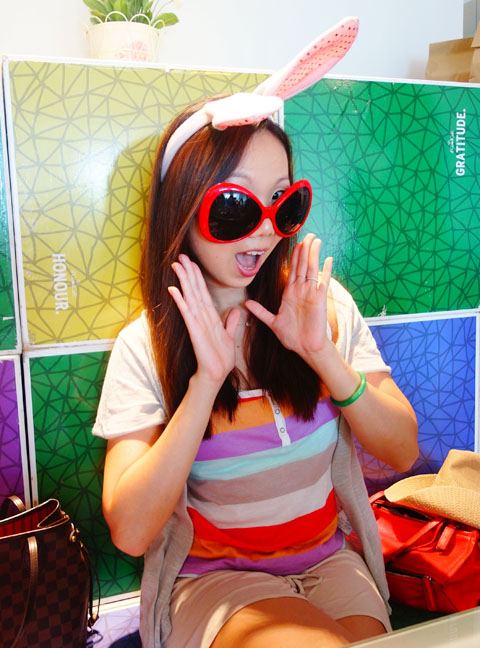 Mummy and me 🙂 Just realised we co-incidentally dressed in rainbow today.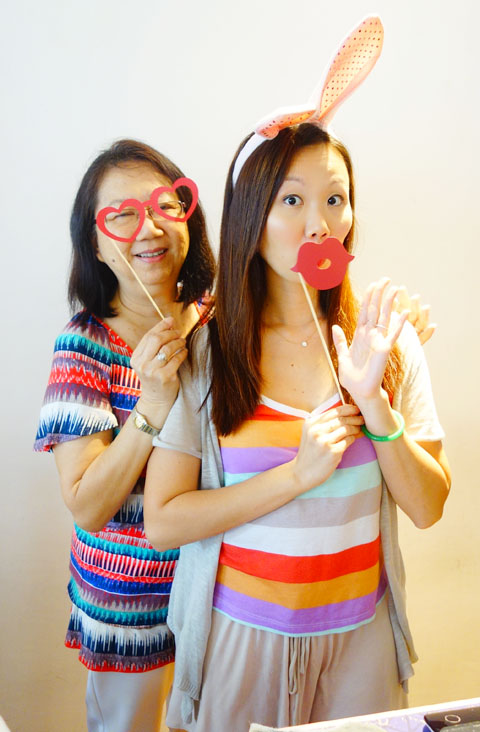 The cafe took polaroids of us, which hunter decided to decorate. I'm actually only posting this photo because I never see Hunter holding a pen, so must record this for posterity!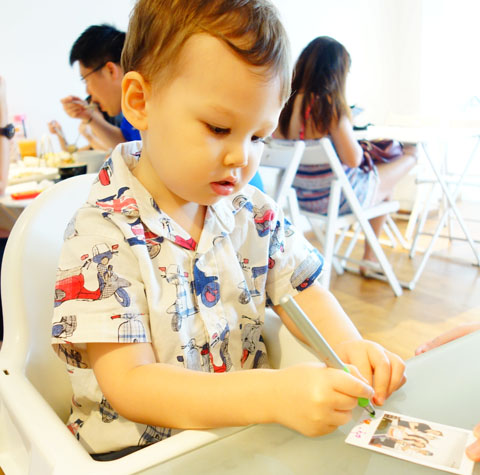 Oh, and this was the other latte art that I did previously, during the training sessions. Obviously I'm doing monkeys in commemoration of Hunter's beloved Jimmy Monkey stuffed toy. Except he wasn't very impressed with my art, and demanded I do one that is "Hunter's face".
"That IS your face, honey", I said innocently.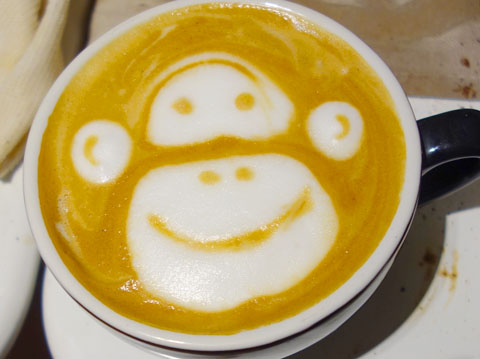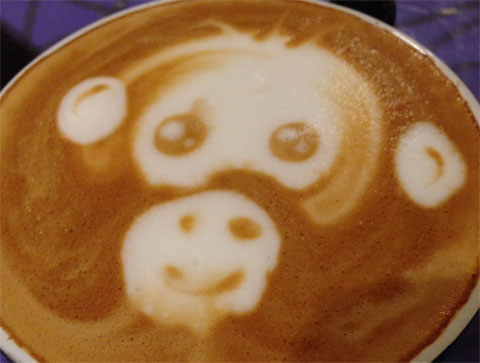 I'm beyond grateful to have been blessed with TWO amazing men in my life – the most generous and will-drop-anything-for-you dad (and grandfather to my kids), and the most hands-on and commited baby daddy.
HAPPY FATHER'S DAY!!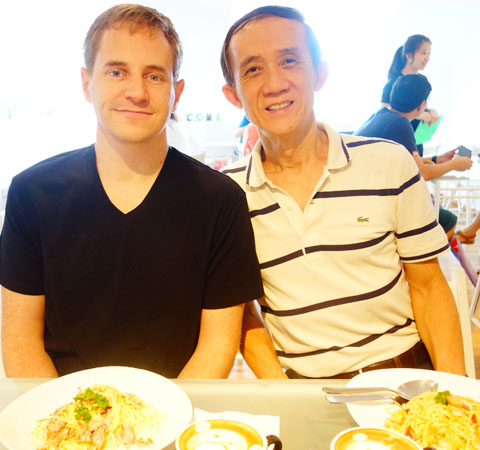 Thanks D'good Cafe!
Let's Chat!