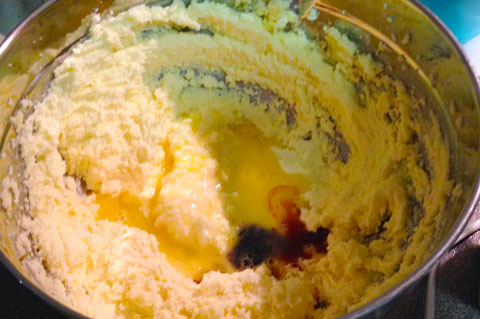 It looks pretty weird when it's being mixed, but I swear it tastes nice!
This is my Buttermilk pound cake with lemon drizzle, being made 🙂 I decided to whip it up for Mother's Day, because I know Mum likes a slice of pound cake with her coffee, and she's a lemon kinda person. It was seriously easy. Requires so few ingredients too!
I followed this recipe exactly, and it worked out beautifully. It makes two loaves, and I made my own lemon drizzle (just mix melted butter, icing sugar and lemon juice) so that it wouldn't be too plain.
It looks pretty silky and luscious in the pan, doesn't it?!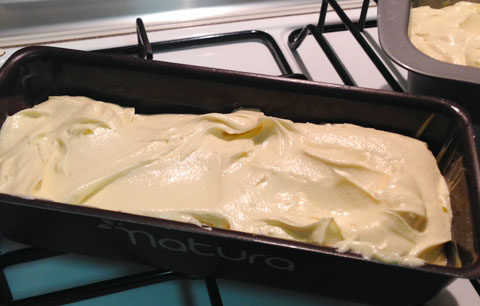 I cut the top so it would be flat, then flipped it upside down onto a plate, so I could work with a super smooth surface. After doing the lemon drizzle, I sprinkled on the word MUM – which actually took ages cos I was doing it free-hand!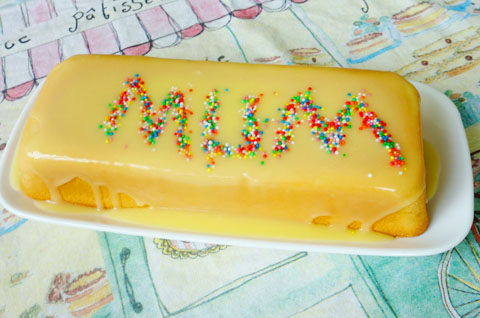 Here's what the inside looks like: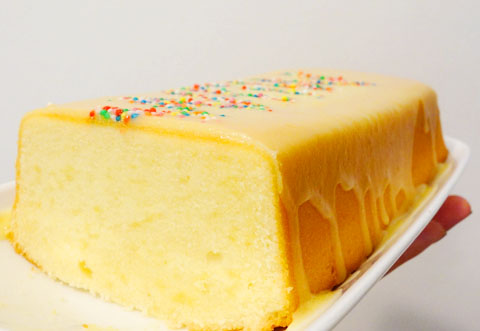 And this is what the cake looks like when it comes out (ie. if I hadn't cut the top off and flipped it upside down). For this one, the kids decorated it themselves! I think they did a pretty good job, no?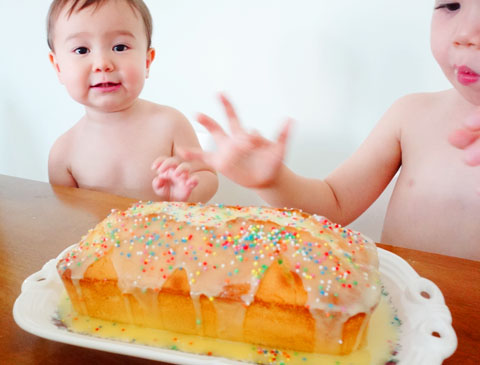 This cake can be kept in the fridge for a couple of days, or popped into the freezer. Very nice eaten at room temperature, or warmed up in the microwave for a few seconds. Best eaten with a cup of hot coffee 🙂
Let's Chat!