When I grow up, there's something I don't want to be.
A child photographer.
Man, talk about having the patience of a saint! Not to mention nerves of steel. All of which I have none, so it's best to leave it all to the professionals. I was going to wait until I get the nice professional photos back, but I'm a bit over-excited and so here I am posting my amateur/behind-the-scenes shots.
So we hit up Wonderland Art Studio last weekend to do something veeeerrryyyyy different. Not regular photography of kids and us as a family, but a FULL-BLOWN WHIMSICAL DRESS-UP PHOTOSHOOT!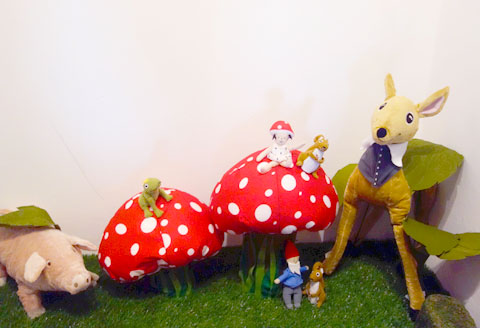 The studio specialises in creating a piece of art, starring your kid(s) dressed up in childhood fairytale costumes. If your kid loves stories and dress-up, they are gonna FREAK over this place.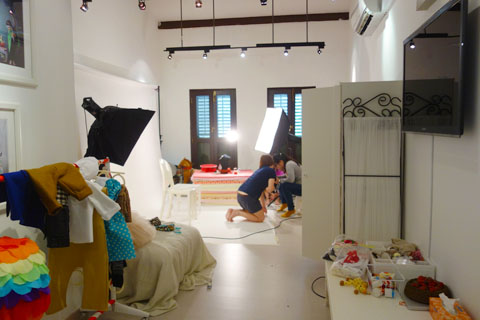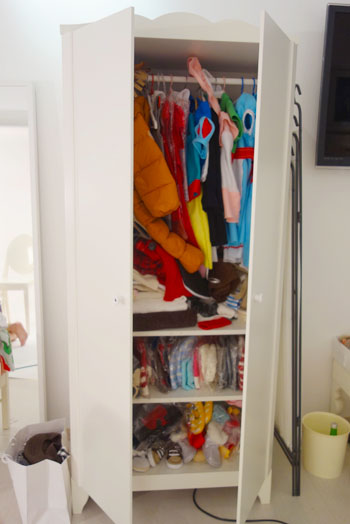 I had grand visions of Hunter and his girl friend (who was also there) dressed up together in all sorts of whimiscal and awesome scenarios.
THE BAD NEWS? Hunter (as well as Carter, who was the stand-in) was having none of it. Both my boys promptly stripped themselves naked, except underpants, and spent the entire time parading around the set – photobombing with much glee and generally prancing around naked! Gah!
THE GOOD NEWS? We did squeeze in some cute (naked) shots of the boys, and the photographer did get some shots of Hunter (briefly) in some clothes. His girl friend was the star of the show – she preened and posed on demand, allowed herself to be fussed over and dressed in all sorts of fairytale outfits, and was on her best behaviour. No diva going on there!
This is the one and only shot I got of Carter – highly unimpressed. He's normally super obliging and always smiley, so it was both surprising and annoying that he was completely 'off'. He flatly refused to wear any clothes, and drooling like a madman (teething) and was also sick. And he missed his nap. Doh.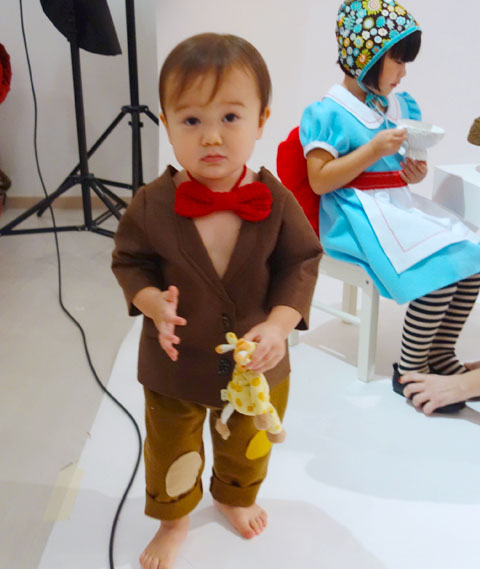 So here you have it – a split second later and BAM! Both my boys naked, completely photo-bombing pretty little Alice in Wonderland as she's having her tea party.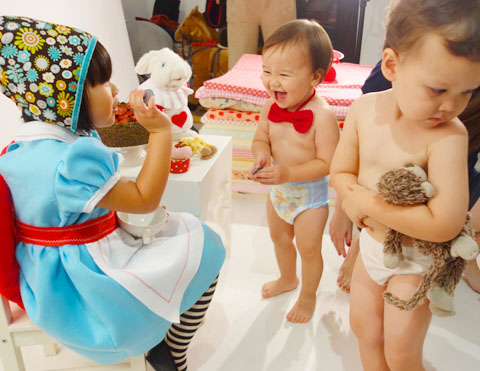 "Will you marry me, Miss Alice?", says the Naked Hunter.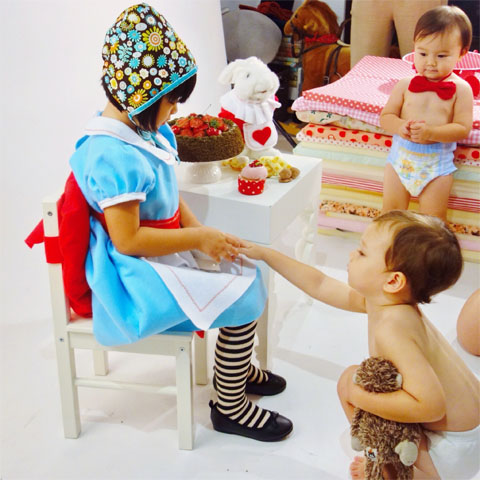 You know, just chillin' out in my new Huggies Ultra Pants (you can send an SMS for a 3-pack freebie at the link), and studmuffin bow tie…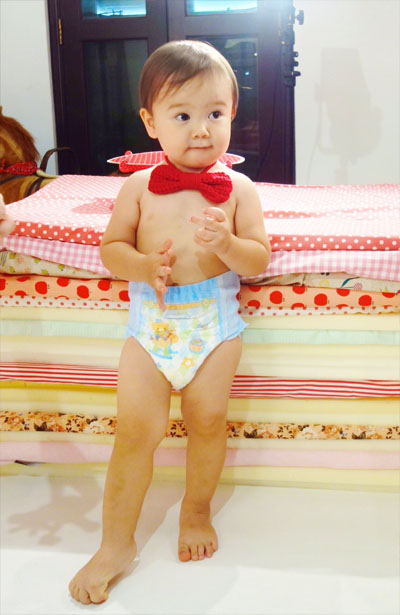 No touchies!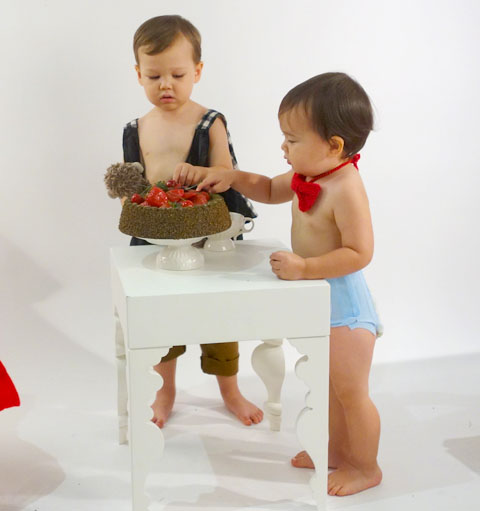 Hunter dressed as the Mad Hatter. He will later be superimposed in with Alice in Wonderland to create the full fairytale scene. I can't wait to see it!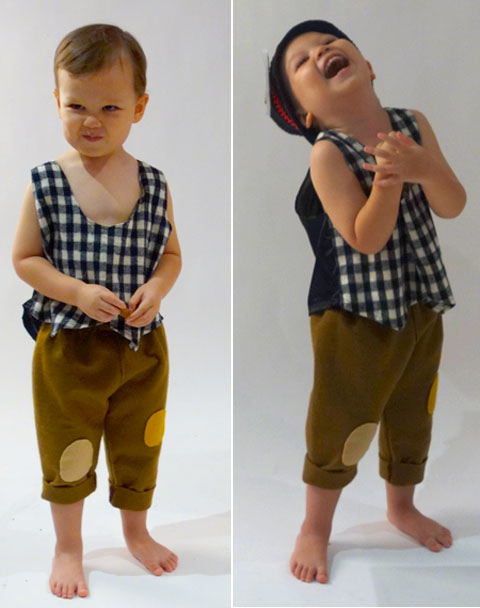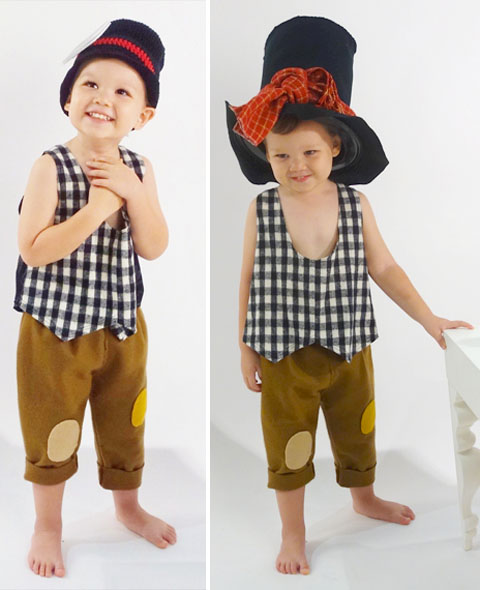 Just a random pic I snuck in of the kids.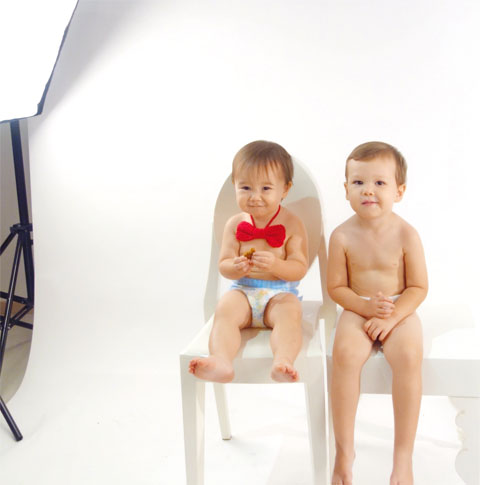 So the photos come back in a bit, and I am seriously curious as to what the final shot(s) will look like. I'm curious because Hunter was just all over the place, and not particularly smiley, so I will be HIGHLY impressed if the studio manages to cough up a decent photo!!
Stay tuned….. 🙂
For now, I'm sifting through their Facebook photos and oooh-ing and aaah-ing over all the pretty artworks they've done.
Let's Chat!