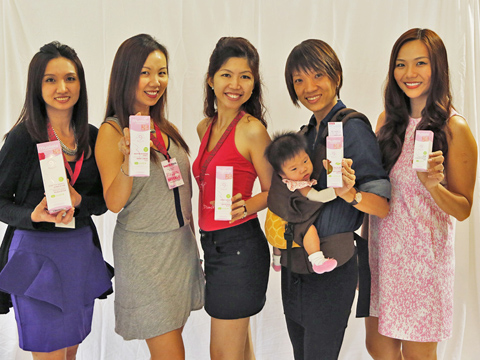 Now how's that for really subtle product placement? 😉
It was actually pretty random, because we grabbed some Mustela breastfeeding products and snapped this shot – all at the speed of light because we all had babies/kids behind the scenes creating a ruckus. Except we all actually look rather calm and collected in this photo above, and for that I am rather impressed!!
Anyway, we were there to speak at Spring Maternity and Mustela's beautifulMoms private event!
I was invited to be a Guest Speaker at this event, and immediately said "Yep I'd love to", because it was all about breastfeeding, which I hold near and dear to my heart (pun intended, haha).
But first, the lovely Denise gave us an intro to Mustela and their range of products specifically catered for breastfeeding. I know those products VERY well because I owned almost every single one of them when I was breastfeeding each of my kids for one year each.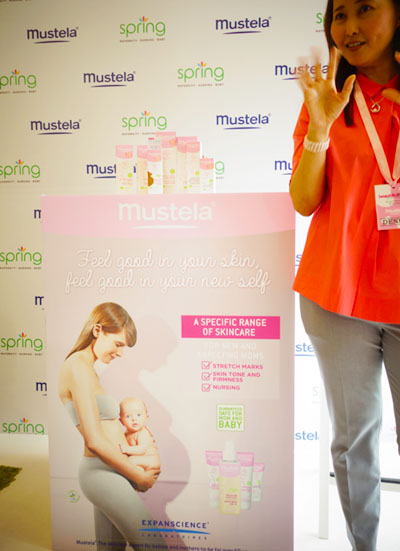 Two silly boys werkin' it for the camera, bored from all the booby talk 😉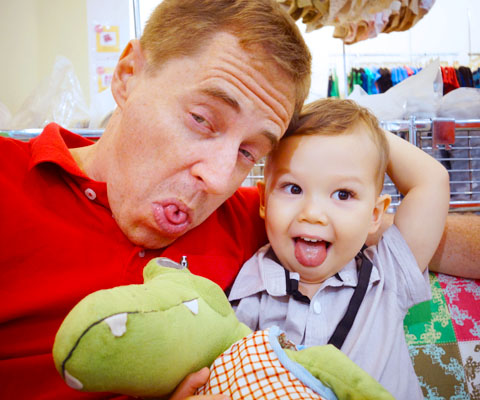 Hunter tries to make a new friend. Baby Daniel is totally nonplussed.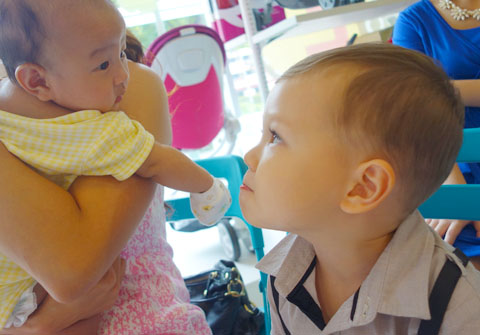 This was our 'panel' of 5 mums. We were asked, and chatted about, all things boobs, boobs and more boobs! Hurray for boobies!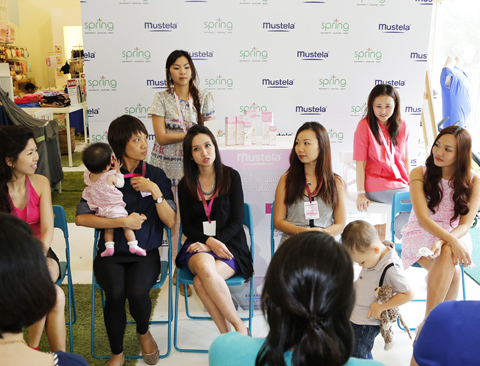 And then it was all BRING ON THE FOOOOOD!!!!!! Carolynne from Thomson Medical shared about how important nutrition is for a new mum, and treated everyone to a mini degustation of 5 of their popular confinement food menu items.
OH MAN.
If I had a 3rd kid, I think I'd sign up for Thomson Medical's twice-a-day confinement food delivery. The food's brilliant! I was… errrrr…… a bit stubborn and didn't do any confinement food eating after giving birth to both my kids (much to my mum's horror). Main reason being I couldn't stand the smell of ginger, it made me so queasy. But after tasting these dishes, I can whole-heartedly say I really loved it and would order from them when I give birth to kid #3 (just kidding – #3 is never gonna happen!!)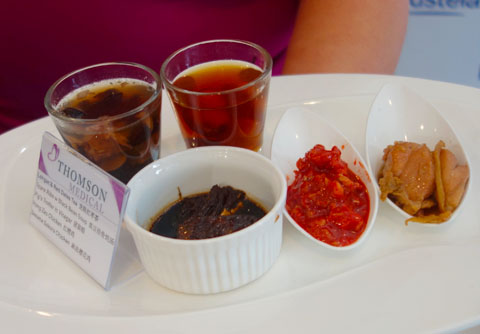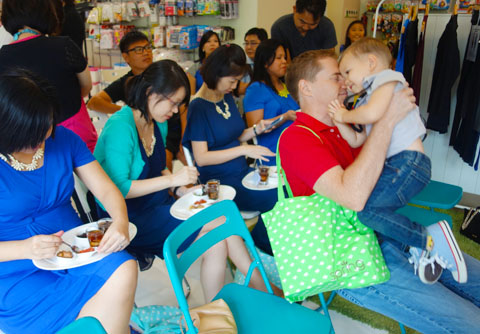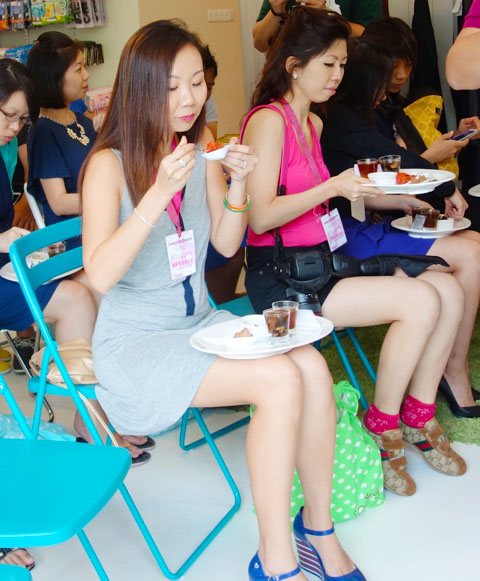 A photo of the Thomson Medical team and Spring Maternity team. They threw a wonderful event!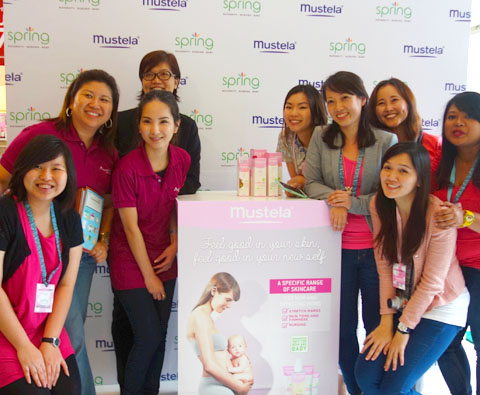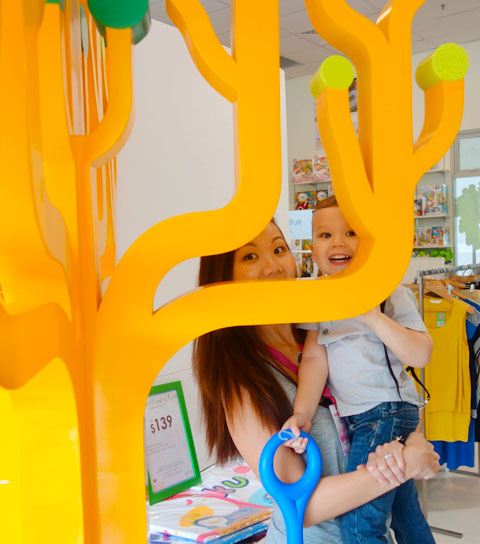 ROLE CALL!!! Here in the photo below we have: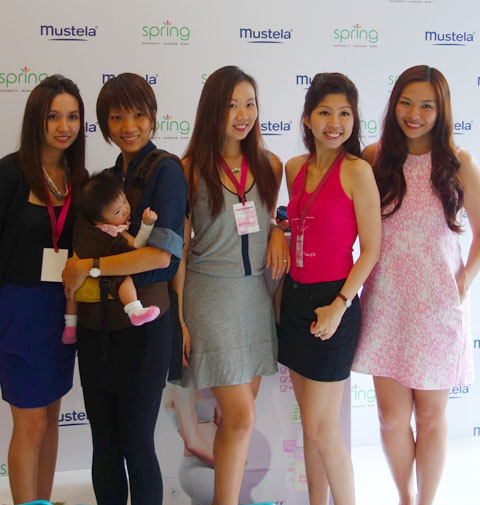 And a series of photos of Hunter, that I nicked off mrsbabelovesbebe, cos she had her amazing camera with her!!

If you're a parent (or you're not, but oddly into all parent-related stuff), you can LIKE the Mustela and Spring Maternity facebook pages to get updates and invites to future events.
Let's Chat!