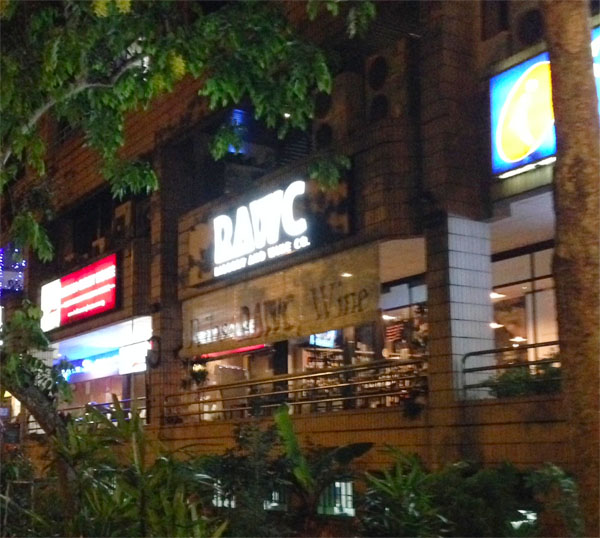 I drive past Bukit Timah Road most days, and spotted Ribbery And Wine Co (RAWC) when they put up their signage.
RIBS? And… WINE???
*glee*
And so when we decided to have a girls' night out, I suggested RAWC and off we went!
The restaurant is pretty busy in the evenings, but is split into two levels. It has pretty basic black & white decor, and is a great place to catch up with friends.
I thought the service was friendly and thoughtful. When I said that I was freezing (the airconditioning was super cold upstairs and blasting at our table!), he turned it down. Later, when we asked to move downstairs where it wasn't as cold, he obliged.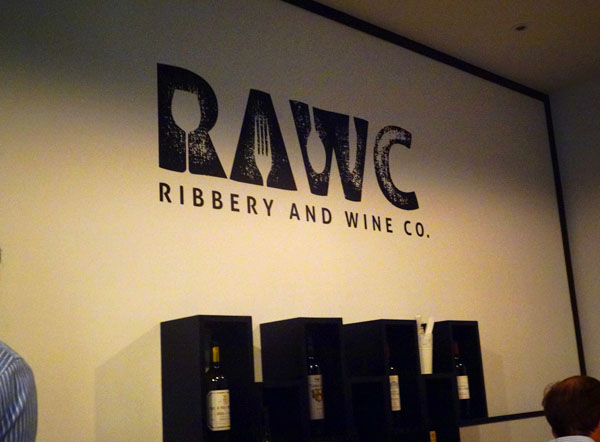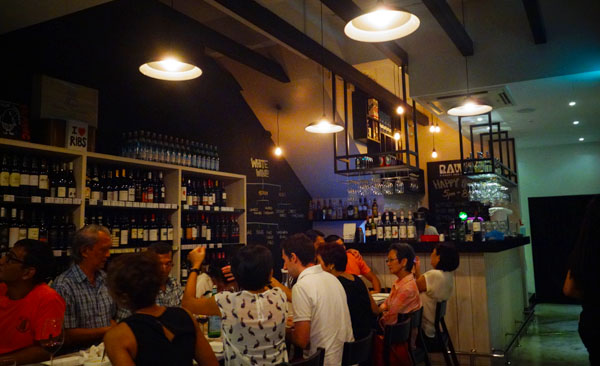 We kicked off with some Fried calamari rings. There was a generous tumble of rings on the plate, but they looked and tasted more like they came from the frozen bag of rings sold at the supermarket. I'm not sure if they are freshly made at the restaurant?
That said, the salsa dip that accompanied it was excellent!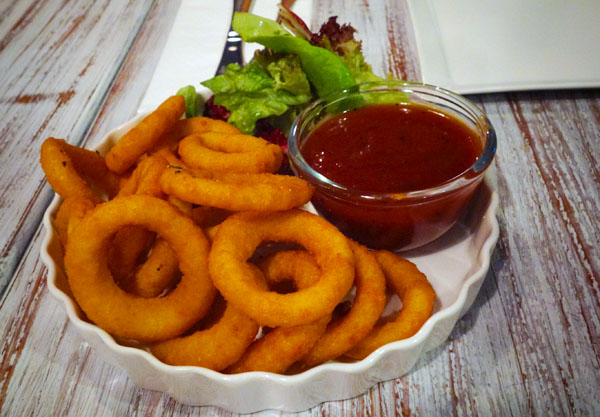 The Cajun Salad was completely gigantic, enough as a main meal. It came with a generous portion of chicken , on top of a huge bed of garden salad.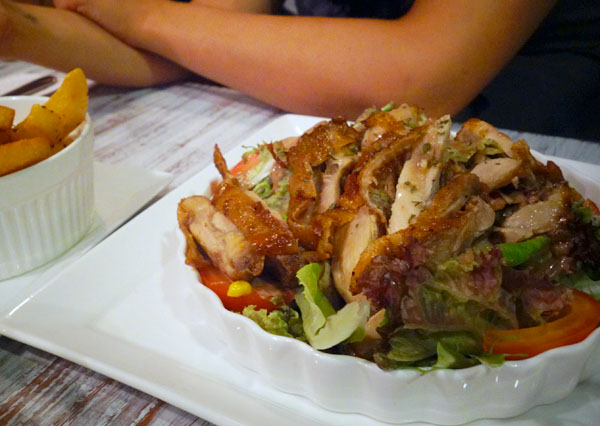 These were the Spicy ribs. I didn't dare sneak a bite, because it was draped in very scary looking spicy sauce, studded with chili seeds. Freak out!
Love the side dish of chunky-cut fries though, those were excellent.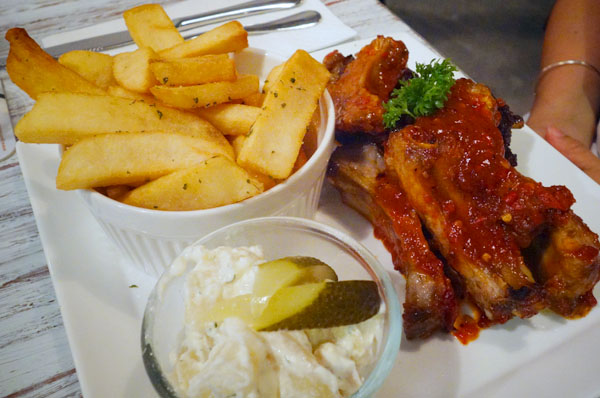 I picked the Bourbon-spiked ribs because, hello, how  can you resist that after seeing it on the menu??
Oddly, I actually got more ribs than what was on the above (spicy) ribs. I'm not sure why, because they cost about the same. Perhaps it was because I suspiciously asked the waiter how big the portion was, and if it was tiny?
There's not much of a strong alcohol taste to this, so think of it as regular BBQ ribs. The sauce is deliciously sticky and a slightly sweet.
The ribs were pretty good. I say pretty good, because they were sufficiently tender, but not as melt-in-your-mouth as I've had at some other places. Also, two ribs were too charred and the meat had evaporated/harded up.
The Corn nibblets side dish was delicious, and a great filler.
The Mac and cheese was also delicious, but swimming in liquid butter….. *oops*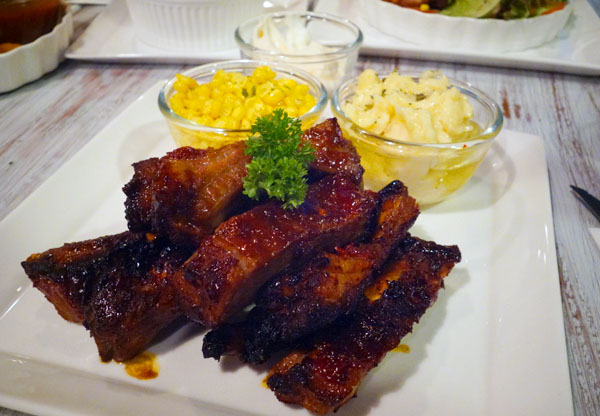 I enjoyed tucking into my ribs with a glass of red wine, and even better that it's in a 'nice' dining ambience, making it different to the casual ribberies in Singapore.
They have Singapore's largest menu of ribs (tons of flavors), so if you're a rib eater, you'll probably like this place!
Let's Chat!