I actually didn't do much shopping in Australia during our trip. I know, unbelievable!! It was mainly because the cost of the flight itself blew a HUGE hole in our budget (flights to/from Australia are prohibitively high), so I wasn't really in the mood to shop up a storm.
Mostly, we bought baby stuff. Nothing exciting, but necessities that Hunter and/or #2 needs. I was on a mission to find zip-up onesie pajamas because they're rare in Singapore, and quite expensive. Most onesie pajamas are all button-up, which are technically fine, but quite a hassle when you have a wriggling baby or impatient toddler. I LOVE the zip-up ones because they are so much easier to get on/off! So we got a whole bunch of them in Australia 🙂
Apart from baby stuff, not that much fashion shopping. In fact, I didn't even go nuts at Alannah Hill, like I fully expected I would! All I got was a belt there, which was $69 down to $29 – bargain.
I did get a little something from Mimco though, the Fortune Hip Bag in scarlet. I lovely, soft bright red bag! I liked the size, the metal hardware on the front, and the strap that can be extended to go cross-body. I don't have modelling pics with it on me, but if you scroll to my previous posts, you'll see it popping up 🙂
It's a lovely, casual bag that's so soft, and I really like the leather (it smells delish!). It was also on 50% off, which did it for me 😉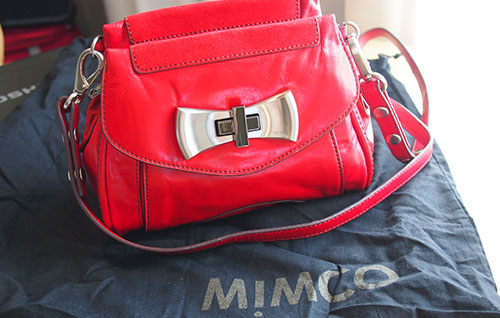 My all-time favourite jewellery store in Australia is Kerry Rocks. Her designs are exactly my style – delicate and thin with little gems here and there. I always feel a frisson of excitement whenever I step into the boutique, because my eyeballs just go mental from all the pretty eye candy 😛
I had to exercise a lot of self-restraint when my girl friend and I were there 😉 After ages, I finally decided on just one necklace – turquoise beaded necklace with a gold hummingbird charm. It's simple, a pretty pop of colour, and matches heaps of my clothing. I like it 🙂 You'll also see pics of me wearing this in all my recent blog posts.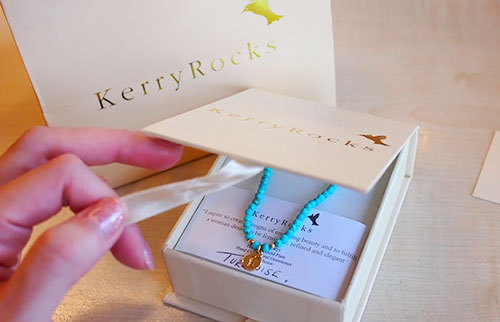 And here's an adorable little thing I got for Hunter and #2.. it's from Peter Alexander, also one of my fave Aussie brands. HOW CUTE IS THIS?!?!?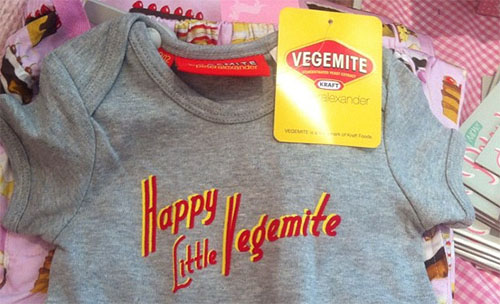 And the rest of the stuff below I just threw into this post.. because I had the photos floating around and felt like it 🙂 After all, I haven't done a fashion/shopping post in a while, right?! So here are a few quick ones..
These are my Marc Jacobs silver sandals. I ADORE Marc Jacobs shoes because they always seem to fit me so well, in designs that really appeal to me, and are super comfy. For example, I wore these sandals ALL day, and almost every day, during our Australia trip… and never got sore feet or blisters. And they were brand new! WIN. The silver is super-shiny so it makes them stand out, but the colour is neutral enough to wear with anything. My favourite casual-wear sandals 🙂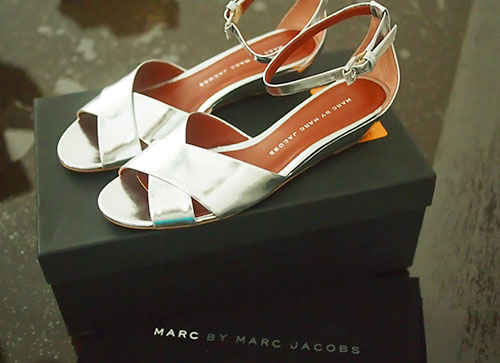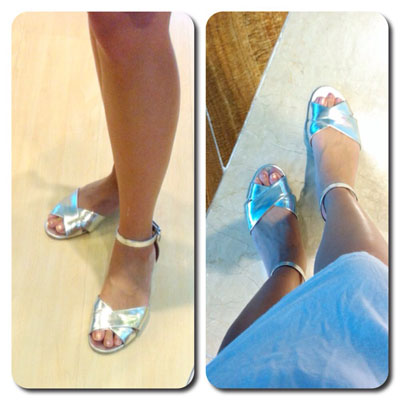 And these are another pair I've got, my Marc Jacobs teal slingbacks. They have a 2″ chunky heel and are also really comfy. But, really, I got them because I LOVE THE COLOUR. These were purchased a few years ago, but have held up really well and I still love 'em to bits 🙂
They pair perfectly with my Loewe nappa leather tote, which is super ultra slouchy and smells so gooooooood.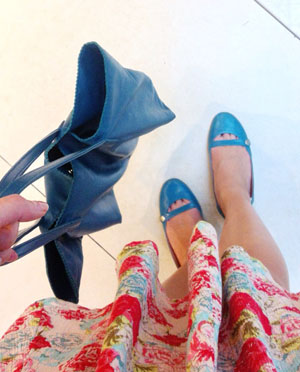 Lanvin ballet flats are one of the most comfortable flats out there IMHO. There aren't many that come close. They have a beautifully rounded toe, very soft and supple leather, and an elasticized edge that 'grip onto my feet well so they shoes don't flip off at the hell when I walk. Most other elasticized shoes will bite me at the heel and cause blisters, but not Lanvin. Plus, they come in a huge variety of colours, though these metallic-navy blue ones are my favourite because they're versatile and look awesome with jeans 🙂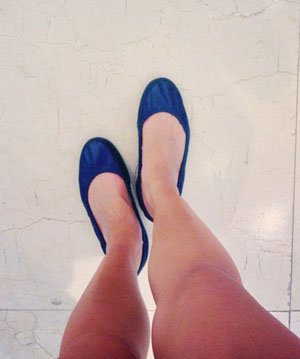 My current favourite iPhone case! It's a leather one from Unique and comes in a gorgeous colour combination of pink/seafoam/purple. Ain't it pretty??? It also is very sturdy which I need because Hunter has a habit of throwing my phone onto the ground *sigh*…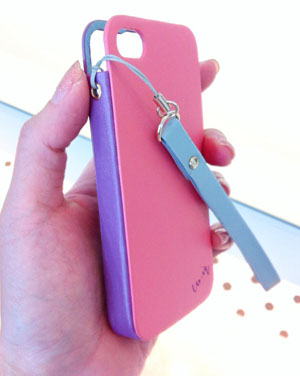 This last one here is actually Chris' goodie, not mine. I bought it for him because he's an avid reader. The Amazon Kindle is seriously AWESOME. Lightweight, easy to read, and simply one of the greatest inventions. I got the official leather case to go with it, and it comes with a pull-out light as well, for bedtime reading. If you like to read, get the Kindle. You won't regret it!
Let's Chat!