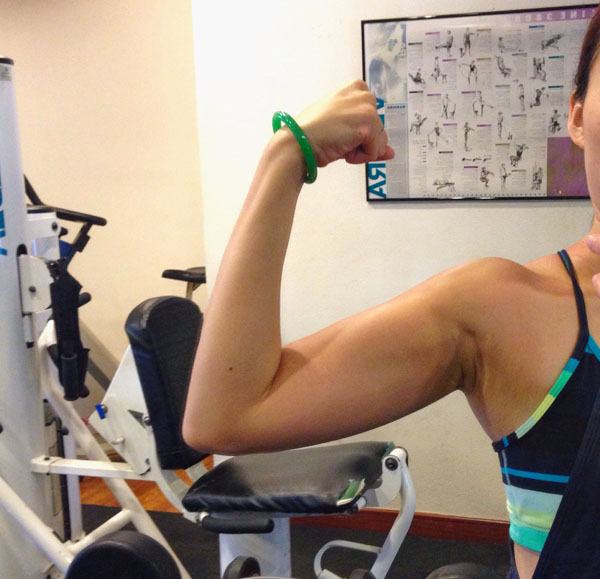 RAWRRRR!!!!!
I'm practically a beefcake. Practically.
5 weeks into my workouts with Bodytec, I feel PRETTY FREAKIN' FANTASTIC. It's really kick-started my motivation to get fit, and I look forward to my weekly workouts there (only 20 mins, and I walk in as-is with zero exercise gear since they provide everything!).
I've lost 1KG so far.
It's not a whole lot (I figure I could do a giant poo and lose 1KG, probably), but it's extremely difficult for me to lose or gain weight, so I'll take what I can get. I've also learned that the main purpose of Bodytec weight training is to streamline and strengthen my muscles and core, not specifically to lose weight. So, on top of Bodytec, I'm also doing cardio workouts at the gym twice a week. It's just 30mins on the elliptical/cross-trainer machine, but it's helluva lot more than what I used to do (which is nothing).
The funny thing is, my body has started to looooooove the feeling of exercise. Endorphin rush, and all that. I've been on zero exercise the past week (busted my back), and have gotten so itchy and grumpy!! I got back on track with a Bodytec workout yesterday, followed by a cardio session in the evening, and felt AWESOME.
Chris swears my "ass is tighter" (his words, not mine), and he clarified by saying he honestly thought it was true, and wasn't saying it just to keep me motivated 😉 My arms are also starting to build muscle!!!
Happiest of all, two people have asked me separately if I've lost weight, because I look thinner. OH JOY OH GLEE.
What do I like most about getting fit? I won't lie – it's the shopping. I've had sooo much fun looking for sports gear *ahem*! I'm obsessed with Lululemon workout clothing. Here's one of their tank tops – it's nice enough to wear out, right?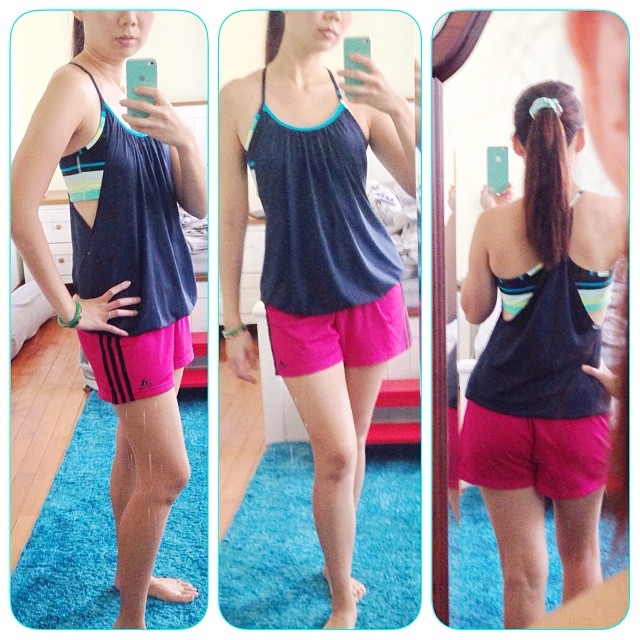 My kids are in on the action too 😉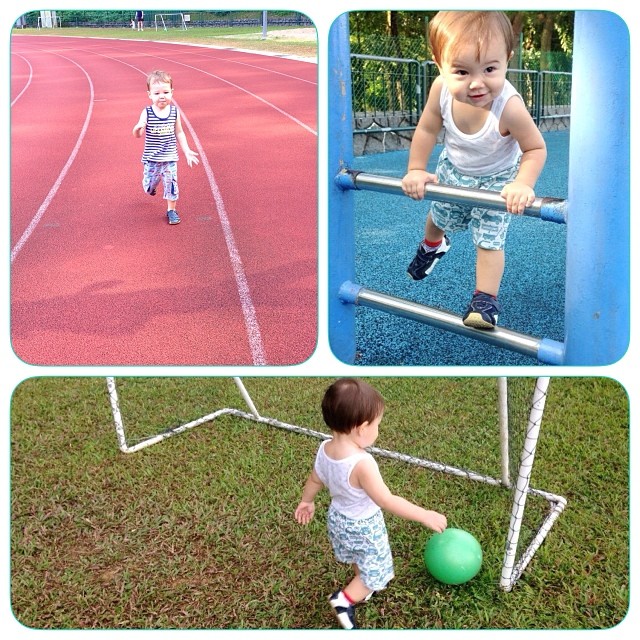 Quite a few of my friends have done Bodytec sessions, but separately. I got a chance last week though to rope two girl friends in with me! I actually skipped the class cos of my sore back, but they did it and ended up with sore asses the next day – haha!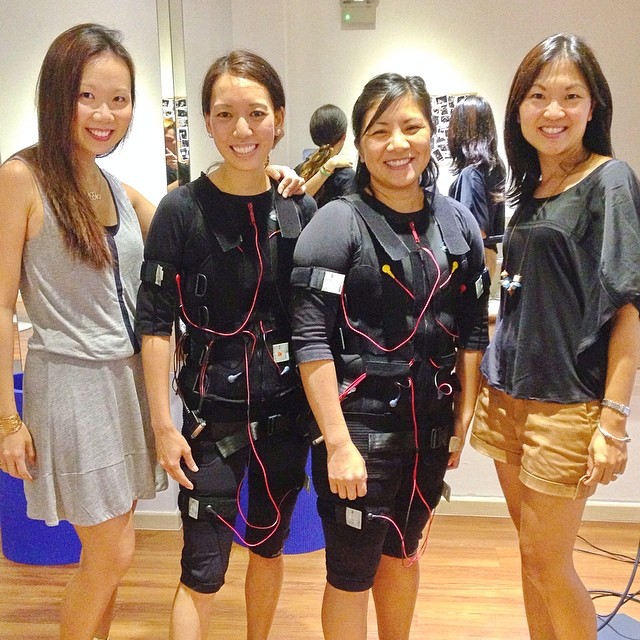 I presume to lose weight properly, I need to do not just Bodytec and cardio, but also to…. errrr….. eat less. That's TOO big of a life change for me right now (I mean, let's not get ahead of ourselves here), so first things first!
Let's Chat!