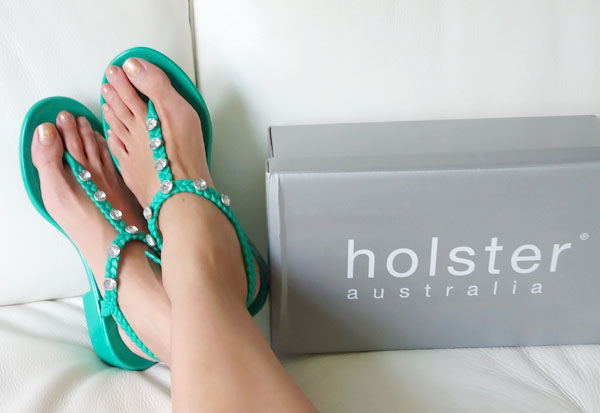 *swoons*
Out of all my Holsters, these ones are my favourite.
I like to think that the small stacked heel makes me heaps taller. You see, pre-baby days, I used to wear heels ALL the time. You wouldn't caught me dead in flats. Being a shortass, I REALLY need whatever height I can get! Unfortunately for me, that all changed once I realised it's both impractical and painful chasing after kids in heels. And so almost my entire shoe wardrobe changed to flats.
So what I like about these Holsters dream diamonte is the small heel that gives me a bit of height, and also makes me look like I'm a bit more dressed up.
But it's also SUPER COMFY!!!! It's the shoes I reach for the most. I looove the Emerald colour because it matches most of my wardrobe, but because of the vibrant colour, I can't wear it if I'm not wearing something that matches. So now I'm eyeing their Monaco Blue colour as well…….. eek!
Look at all the pretty pretty rainbow colours at the nottoobig multi-label boutique (at Forum the Shopping Mall):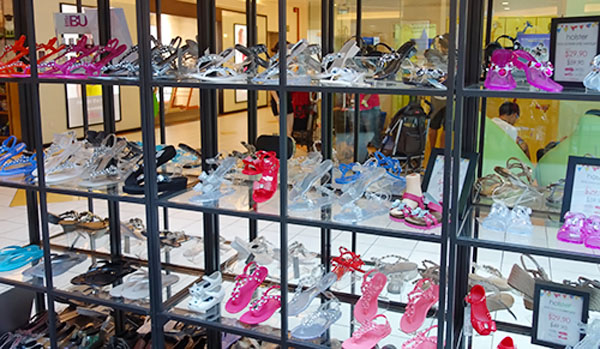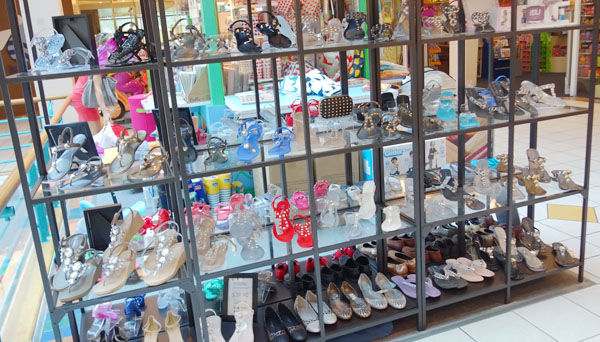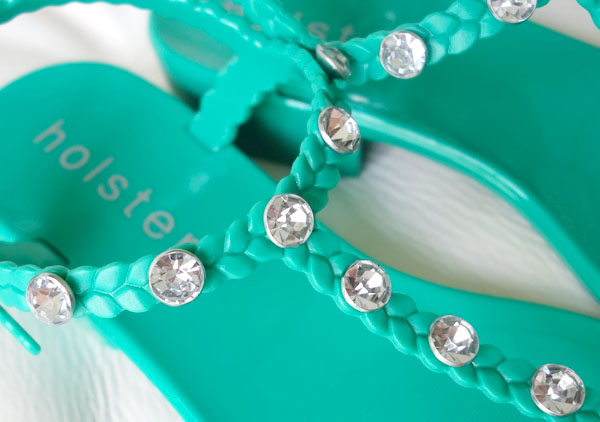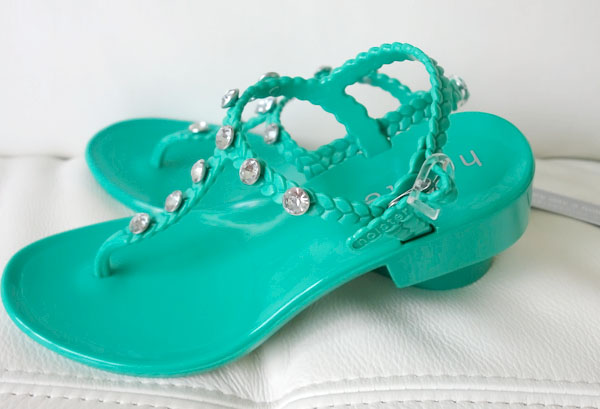 If you like Holsters, you'll be pleased as punch to know that there's a giveaway over at Brunch With My Baby, for the Getaway flats – sooooo nice for casual wear:
I have a pair in their Capri turquoise colour and it's super pretty. It's really comfy and washes clean easily – great for bringing on holidays as it wears well!
Let's Chat!