Like I said, the fun part about a staycation in Sentosa is being able to cavort around the island without feeling that need or rush to head home. Just the simple knowledge of knowing that our hotel is right there really does make us relax and feel like we're on a proper holiday!
My parents brought the kids over during the day, since Sentosa holds great fun for children. And they had a blast 🙂 We covered perhaps 2% of activities to do there, but the kids were satisfied and so happy on their "Sentosa holiday"!
One of their favourite activities was riding the train and the tram. Both are free within Sentosa island. I'm pretty sure Hunter would have sat on both endlessly if no one stopped him 😉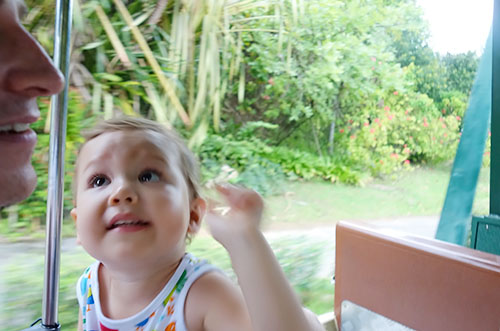 We took the kids to play in sand and water by Palawan Beach. I'll be blunt – it's kinda crappy. Guess we're used to the beaches in Australia! Or maybe it was our unlucky day and Palawan Beach wasn't nice that day? Or maybe other areas around Sentosa has better beaches and we just randomly selected the not-so-good one.
The sand was murky with lots of unindentified dark bits in it… and the water was opaque and a not-so-lovely shade of grey/mud. Gak!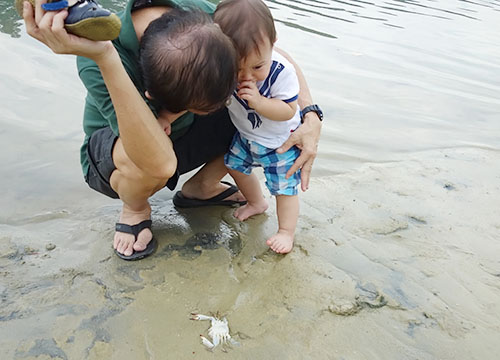 That said the sand further away from the water was more 'normal' and pretty pleasant to walk in. Surprisingly, Hunter was (relatively) ok with it!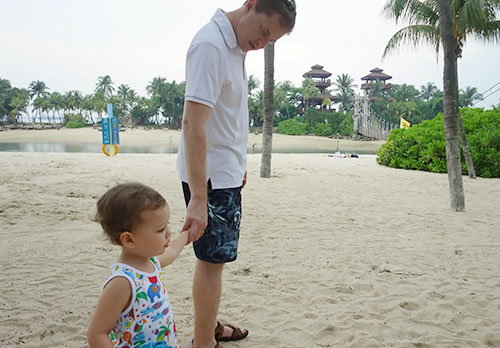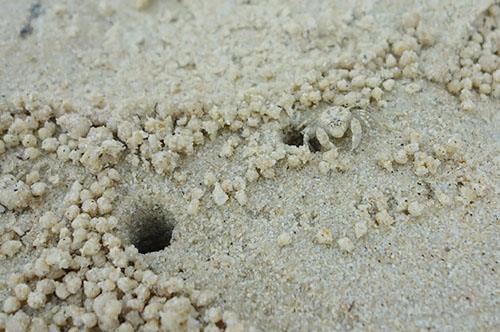 There was this suspension bridge that led to a mini-island, touted as "the southern-most point of south east asia". It was long and narrow and quite fun! I was surprised that Hunter wasn't wigged out by it and had fun stomping up and down on the bridge. It's pretty cute for kids to play on 🙂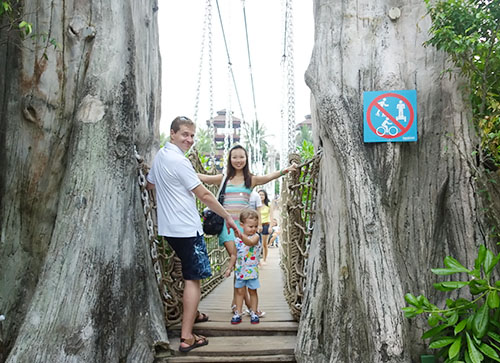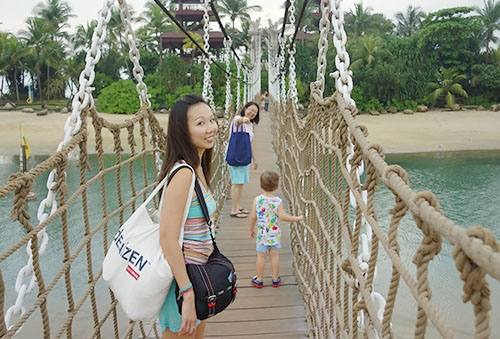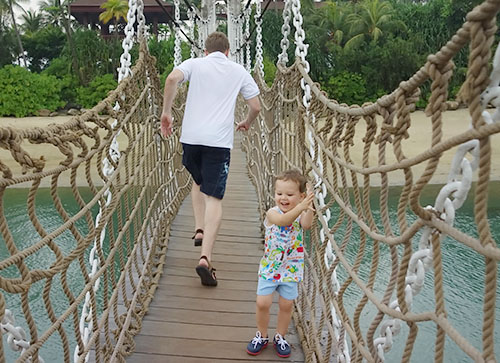 We gave Carter another go on the sand and rocks.
It was a NO GO.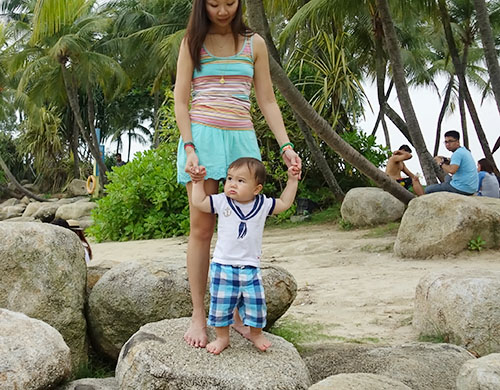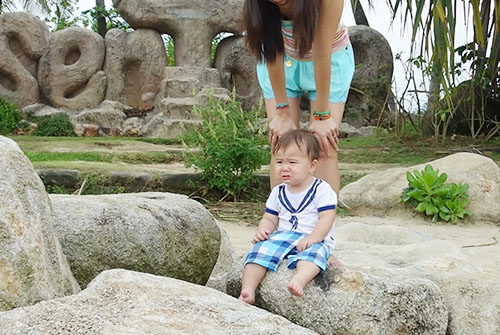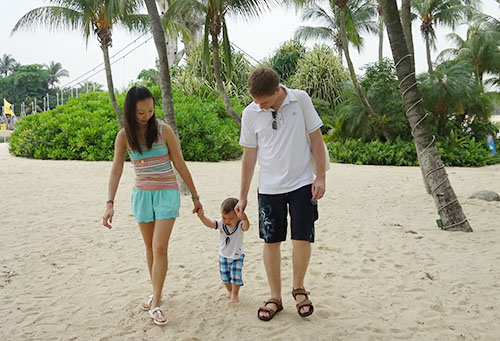 See what I mean?
httpv://www.youtube.com/watch?v=aiktG6y1rmU
Let's Chat!