The problem is that in Singapore, especially for old folks here, the term "flea market" immediately makes them recoil and think of dirty nasty 'ol stuff.
The updated, modern view of the term "flea market" just means independent local homemade/artsy goods sold in a fun fair setting. It's very common in Australia but is just catching on in Singapore.
And I LOVE IT. I like the buzz and poking around the fun little stalls, and most of all, the unique stuff you can find. A lot of the stuff is home made, and absolutely adorable! The stall owners are always friendly and fun to have a chat with, and it's just all super interesting.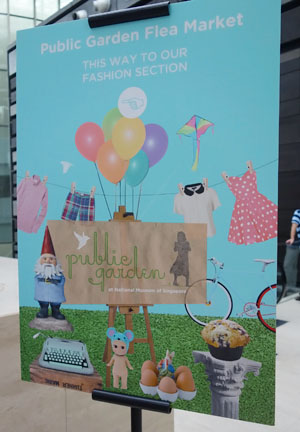 Public Garden threw yet another flea market at the National Museum of Singapore over the weekend. And I just wanna say, I AM HOPPITTY MAD with them!!!!!!!!!!!!!!!!!!!!! I realised I missed out on a ton of stalls when I was looking through their Facebook photo album.. I think I only saw about half the stalls. Were the others on a different floor, or round the corner or something? I'm so annoyed because those stalls look super cool in the photos and who knows when I'll be about to check out their stuff in real life again 🙁 I think the organisers should have either put all stalls in an obvious/central location or made very obvious signage to direct people.
Grrrrr.
Anyway, what I did get to see, I loved. Some of the goods on sale were cutesy and whimsical, others oddball and unique, some vintage, others sassy. Boy I loved poking around all the little bits and bobs… and let's just say I had to exercise great self-restraint. 
Check it out!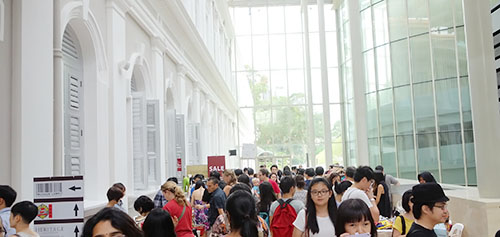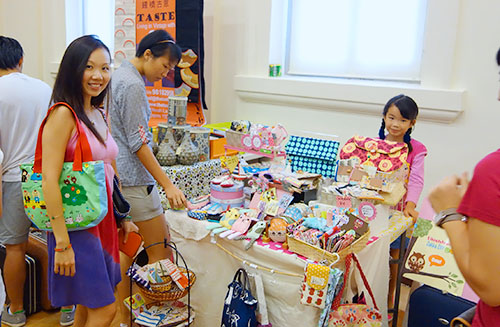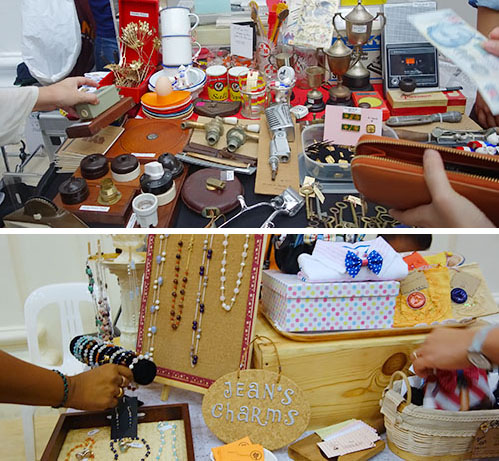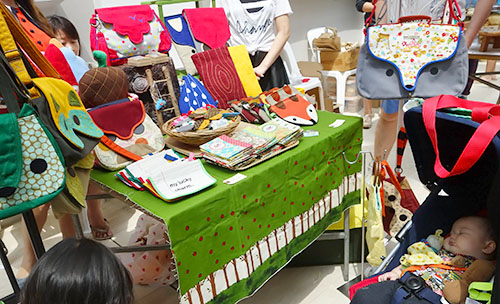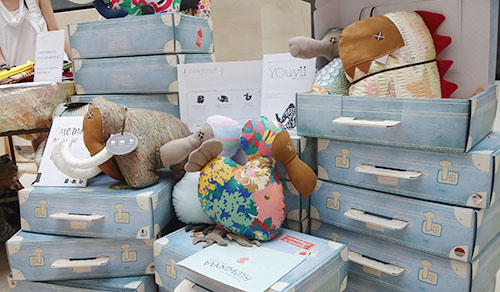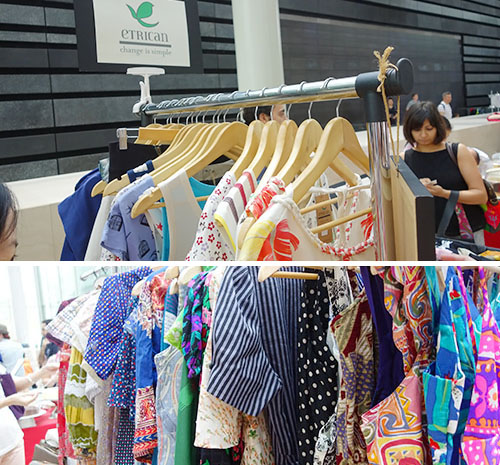 There were also a whole bunch of food stalls there.. mostly selling desserts. Most of them were homemade and not an actual business (ie. has a proper shop in Singapore), so it was pretty fun to check them out!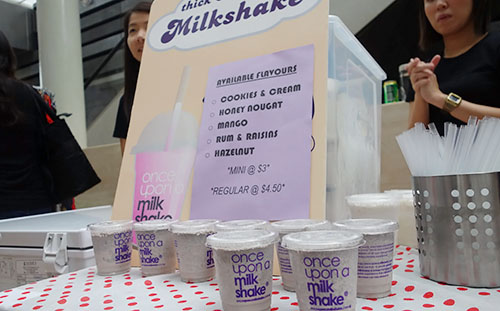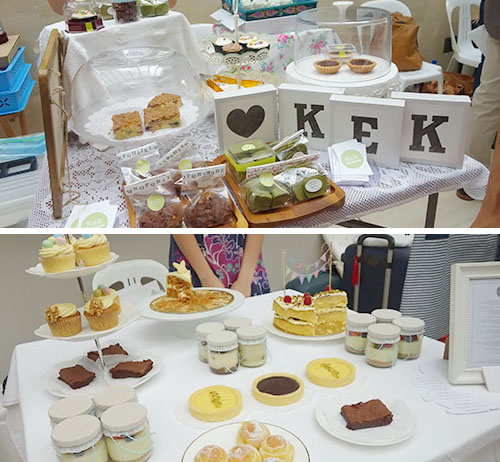 This below is a stall named red chocolate. It's actually SPECIFICALLY the reason I wanted to go to this Public Garden flea market (when I saw on their Facebook that they'd be there). I'd tried out their goodies at a previous pop-up fair and fell in love! The lady is super sweet and her desserts are top-notch.
The Lemon Drizzle cake is fluffy and perfectly tart, and I am a total SUCKER for her Red Velvet Whoopie Pie. Whoopie Pies are virtually unheard of in Singapore, so I was delighted to find her selling some. The red velvet cake part is soft and moist, and the cream cheese frosting inside isn't too sweet and done just wonderfully. The result is a creamy cake mix in your mouth that is just divine! It's less sweet than a traditional Whoopie Pie (since it has cream cheese in the middle), and I think I actually prefer this version more.
If you're into Whoopie Pies or like Red Velvet (she also bakes the traditional cake version), check out where she'll be next at her Facebook link above.
Come to think of it, I might get some of her baked goodies for our next party… 😛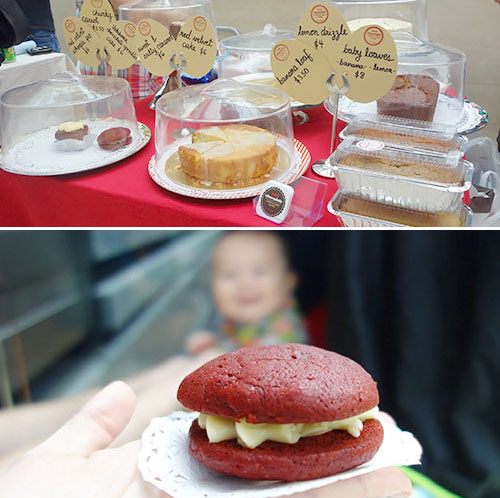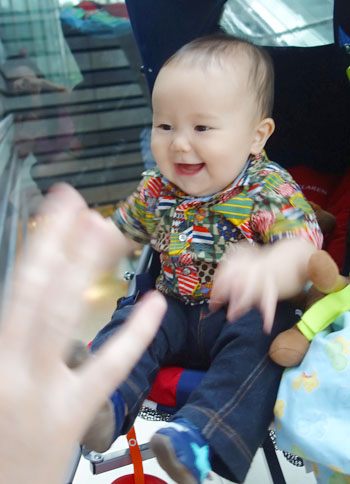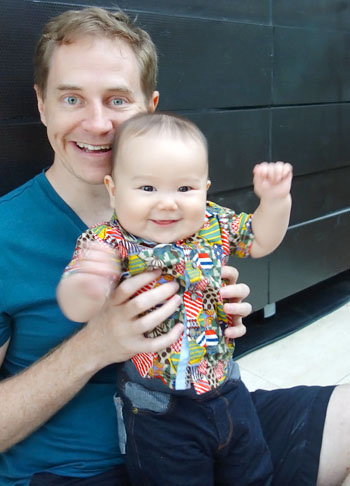 OK so anyway, I fell in love with this handmade bag from Lifestyle with Love – selling lovely little creations made with the cutest fabrics. It was such a nice size, and has a nice little slouch once it's stuffed with my things (you can't see this in the pics as I'm carrying it empty. Plus, HELLO HAVE YOU SEEN HOW CUTE IT IS???
I figure, I can use it as a casual bag, and I can also use it as a baby bag or the kids can use it too <– justification.
It's just so cute I can't stand it!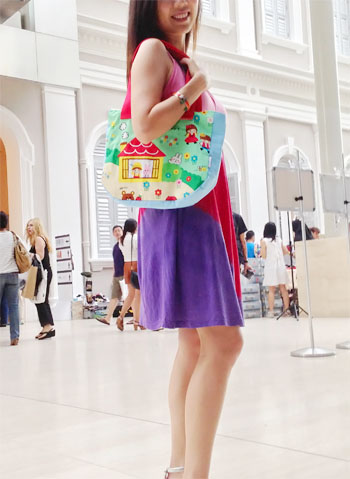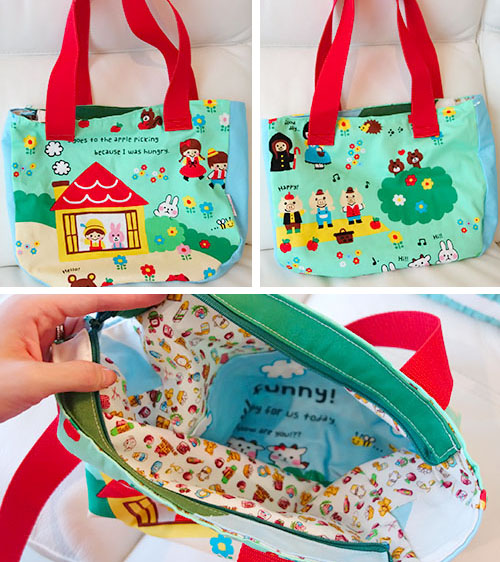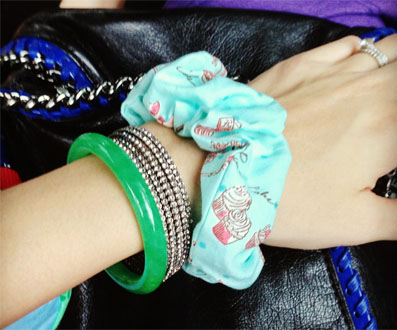 Anyway this is random but since we're on the topic of cutesy stuff right now….. I stumbled upon this little animated GIF file that I made, maybe 10 years ago? 15 years? No idea but it was eons ago.  I still find this ridiculously cute though, so I'm wondering where I can potentially use it!
Let's Chat!