Check this out…. looks like I'm wearing a floaty shawl, right?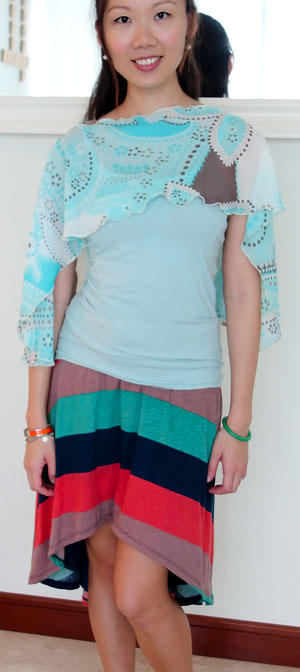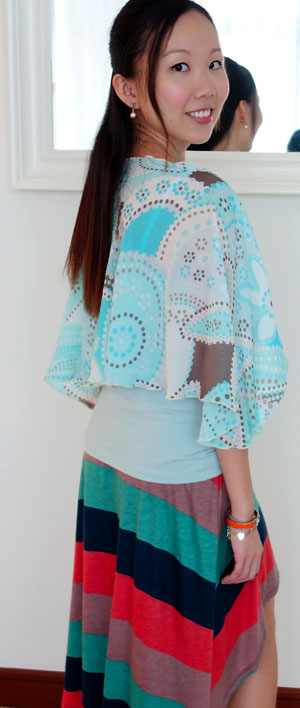 Nope. It's a freakin' nursing wrap!
Renorose have hit on such a clever concept. Called Pirose Wraps, they are super thin and floaty scarves that double both as a fashion statement, as well as a nursing wrap.
The material is extremely light and thin, so it folds up into the palm of my hand (plus it comes in an adorable little drawstring bag to pop into your diaper bag). It is, hands down, the tiniest-sized nursing wrap once folded up.
Worn as a fashion piece, it morphs into 40 different looks. Personally, I just like how it folds down teeny-tiny, and I can whip it out whenever I'm in a chilly mall and want to cover my shoulders and upper body. Way easier and more functional than carrying around a cardigan.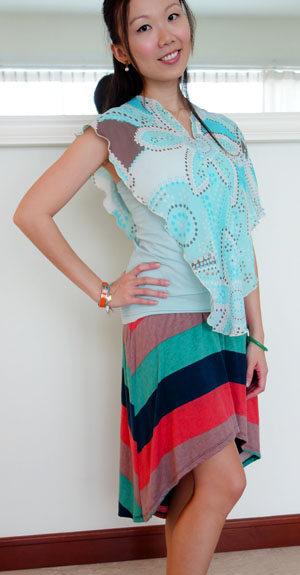 Then, I convert it into a nursing wrap by using the longer side in front. The fabric is so light that it doesn't sit on Carter's face and annoy him, and is very breathable so he doesn't get too hot and stuffy underneath. It's definitely the breeziest nursing wrap I've come across.
The floaty fabric and pretty prints also doesn't make it look like an obvious nursing wrap! Tons of prints to choose from here.
When not in use, you can stuff it into the smallest pocket of your diaper bag, or simply tie it onto the handle.
I just can't get over how super-lightweight and compact these nursing scarves are!
I also like how my Renorose nursing scarf (in turquoise) matches well with my Charlie Banana changing mat. It's made of organic cotton, and waterproof material on the other side. Folds up tiny too, and very handy (and soft!) to use when I'm out. I then chuck it into the washing machine every so often to keep it clean.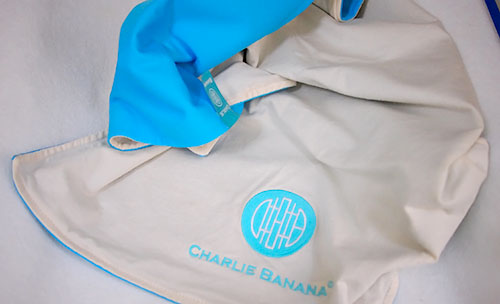 Let's Chat!