I first heard about Melissa shoes via girl friends that were raving about these flats. I thought it was all a bit odd… I mean, what can be so good about rubber shoes? To me, they just scream "hello I wear crocs" and  would be uncomfortable if feet sweat in the rubber and gives blisters.. so I pretty much ignored it.
But then I kept hearing more and more people buying these flats, and when I saw them on sale, I decided to snap up a pair – the Melissa ultragirl + J Maskrey ballet flats. Why? Well, these were GLITTERY!!! They're a basic translucent black, but studded with swarovski crystals. I love the look of them and they are super bling, but not too dressy looking since they're flats.
The quality is evident. The swarovski crystals are stuck on very well to the shoes, and none have come off despite me wearing these flats frequently. The shoes are also so comfortable, I can wear them all day long shopping without getting sore feet. I also don't have any issues with feet getting hot or sweaty in them.
They make a cute pair of shoes that are nice enough to wear out to the city, but are super comfortable 🙂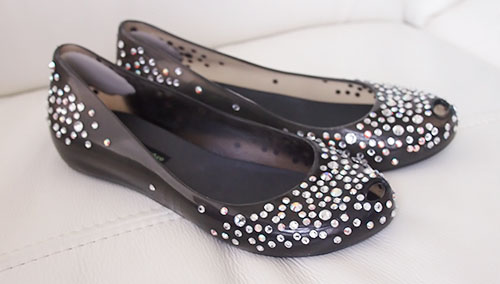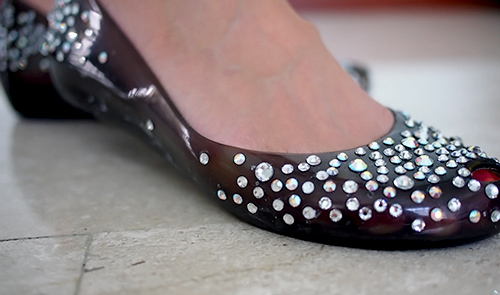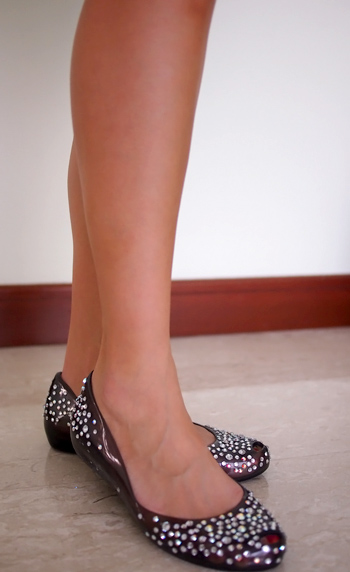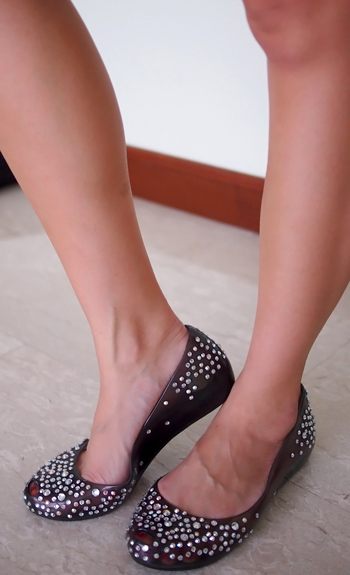 OK and totally off topic, but this is my nephew Elliot saying the alphabet… backwards. He's only just turned 4 years old this week too! *proud aunty moment*
httpv://youtu.be/Q2i9yj61JCI
Let's Chat!