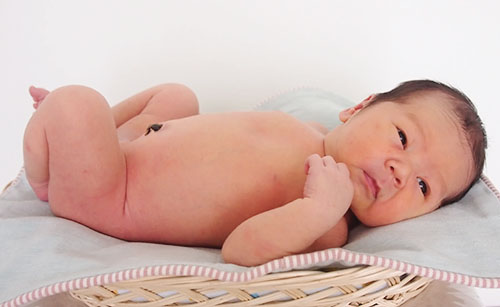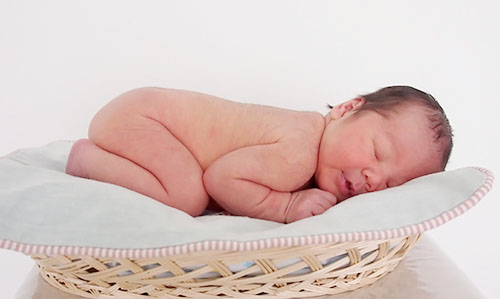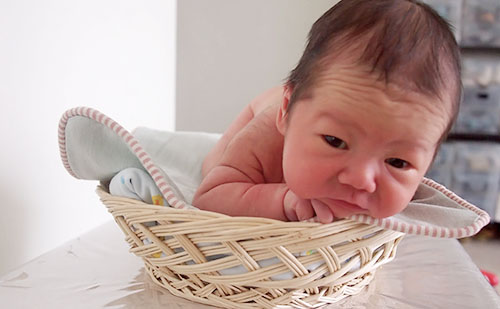 It's been a crazy past week. Time has flown! We've been busy adjusting to life with TWO kids now, and have been establishing some sort of a routine.
Since Carter sleeps 90% of the time, the days are pretty easy and I can also nap when Hunter does his 2-hour afternoon nap. Like all newborns, if not sleeping or breastfeeding, Carter just chills out and looks around.. which gives us time to spend with Hunter, who so far is adjusting pretty well and still loves his baby brother.
Evenings are the most manic. Or rather, every thing is timed to the minute to ensure both kids are fed, bathed and tucked in at the same time every night. First Hunter has his dinner, then Carter has his bath (whilst Hunter potters around and looks on), then I breastfeed Carter and tuck him into bed whilst Chris gives Hunter his bath. Then I join them for bedtime play and storybook before we both tuck Hunter into bed… all by 8PM. It's like a military operation! I guess time becomes super precious when you have "two under two"..
Anyway, here is Carter's first bath at home, delivered under Hunter's close supervision: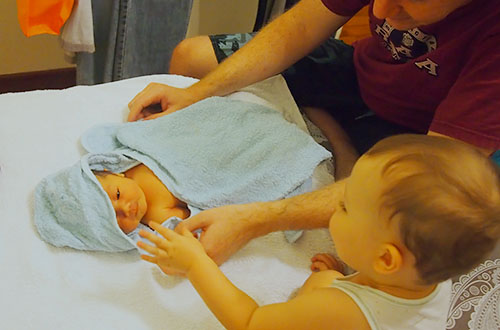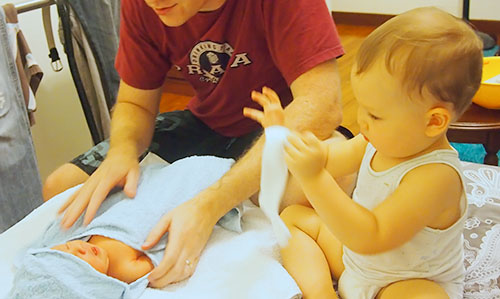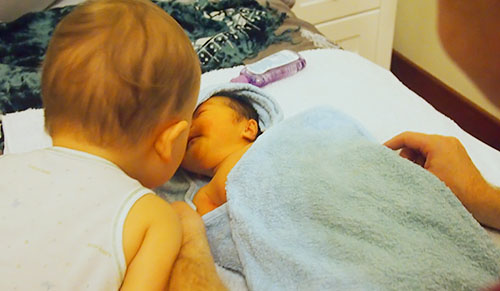 Let's Chat!