We spent the afternoon at Sentosa's Tanjong Beach Clubbecause the weather was lovely – hot but with some wind, and no direct sun to cause sunburn. It's good to go on a weekday, because it's nice and quiet. I can imagine it'd probably be super crowded on weekends!
Unfortunately, Tanjong Beach Club no longer have their lunch set menu. That was awesome because it was reasonably priced. Instead, they only have their a la carte menu which I personally feel is significantly overpriced. Well, at least the food was really good and the service was fantastic. I loved the Deep fried calamari, which is a dish I always order there. It's spectacularly crispy and tasty! All the other dishes were really good too, but could have done with a 30-50% price reduction.
After that, Hunter and I went for a swim in the pool, and a play around in the sand. He was NO fan of the sand, and was pretty grouchy at having his feet touch the stuff. He loves the pool there though, because it has a loooong ledge in the water that he can walk back and forth 20548204 times 😉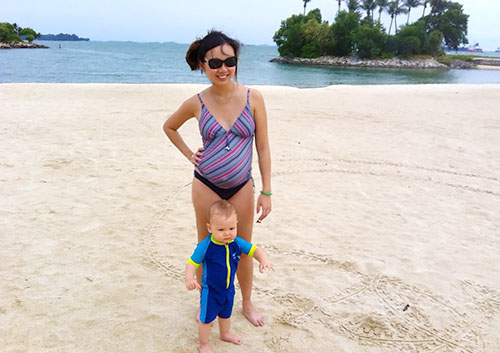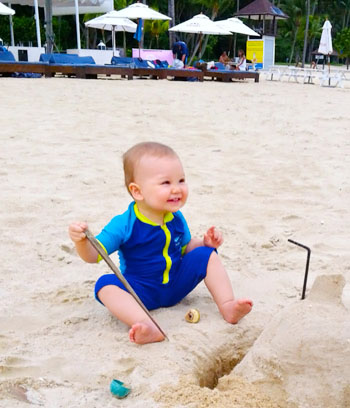 Chris went on a segway ride, which Dad bought for him as a gift because he thought it'd be right up Chris' alley. He had fun zooming around.. and Hunter was absolutely GOBSMACKED to see the segway! Him and his obsession with vehicles and wheels…..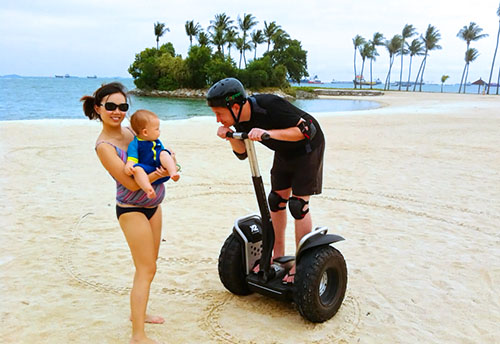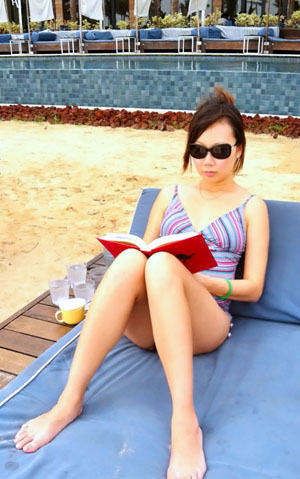 Let's Chat!