Since we were in Canberra for the wedding, we stayed for a couple of days to chill out and spend time with family and relatives. Chris' parents rented a serviced apartment that we stayed at and his Mum even pre-bought a bunch of groceries, which turned out to be a great idea because Hunter could then have freshly-poached salmon, scrambled eggs, etc.. basically fresh cooked food for some of his meals. Of course, every thing went haywire when we spent the next ~2 weeks in Sydney (where I couldn't cook), but at least he got a couple of days of homecooked food!
Canberra was cold and the air was super-dry, which Chris and I didn't really anticipate and pre-empt. So both of us ended up with really really dry itchy skin within 24 hours, but that was easily solved with slathering on tons of moisturizer and lipbalm. Hunter, on the other hand, didn't fare so well. His super delicate and soft baby skin freaked out a bit, and his cheeks went bright red and he ended up with rough/peeling cheeks and chin. Poor dear! We practically soaked him in rich baby moisturizer after we realised, and it healed after a couple of days, but his cheeks/chin were still pretty dry until we returned to Singapore. He was born a winter baby in Shanghai, but I guess all the months in Singapore made his skin 'forget' how to deal with cold weather..
That aside, he had a wonderful time toddling around Canberra, soaking in all the attention he got 😉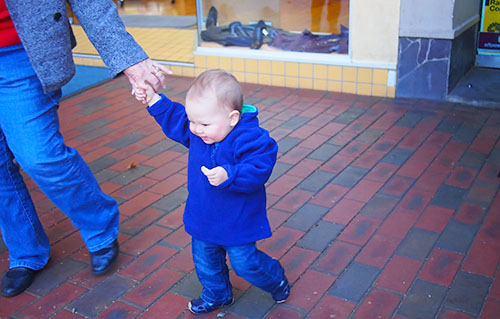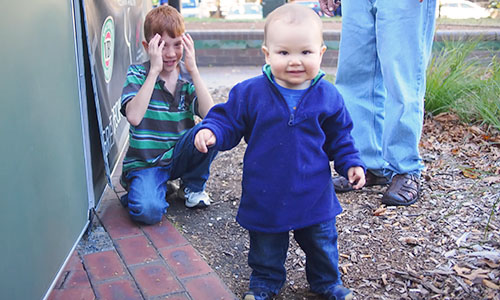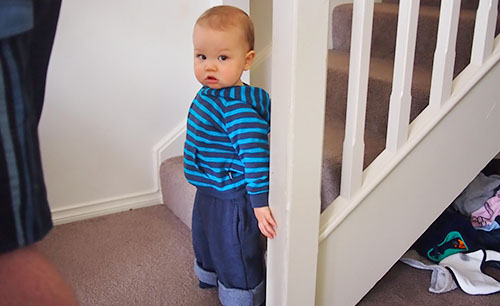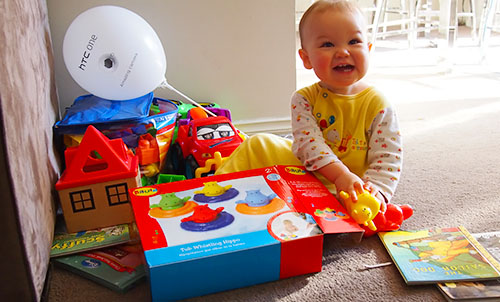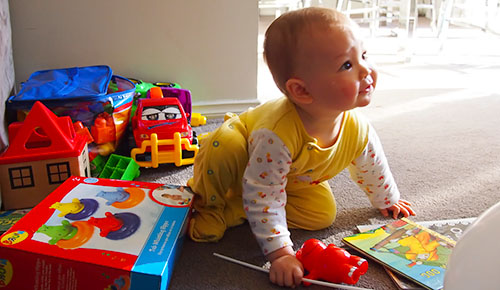 We also met up with some college friends, who are now living in Canberra. Chris actually went to school with the guy, when both their families lived in Indonesia. And, if you're really observant and have an amazing memory, you'll notice the guy was also our MC for our wedding 🙂
It was really nice to catch up with them, and the guy's a whizz in the kitchen! He whipped up a delicious lamb roast for dinner… mmmmm…. We don't each much lamb in Singapore (it's really expensive in grocery stores, and not a common meat), so it was a lovely treat.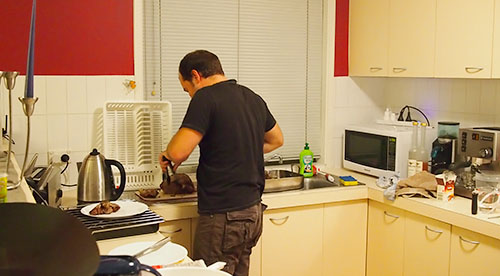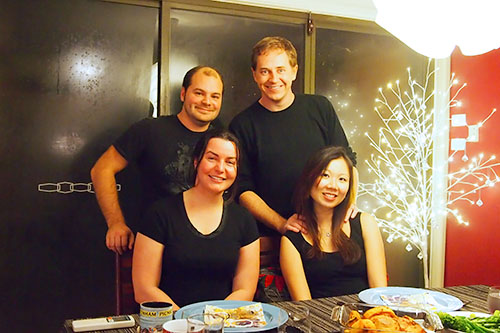 We also spent a gorgeous Sunday afternoon by the park and lake, for a big family brunch after the wedding. It gave the kids a chance to stretch their legs and run around, and Hunter really enjoyed the outdoors. He had a blast running around, chucking balls, and playing with his cousins.
And Chris and I? We LOVED the sausage sizzle! Here in Singapore, BBQs aren't the same 'cos they're all gourmet-style, with salmon, scallops, sirloin steaks, and fancy stuff. That's all fabulous obviously, but sometimes we crave the Australian-style BBQ, which is simple sausages chucked on the BBQ, slapped on some plain white bread with lashings of cooked onions, and a drizzle of tomato sauce. Ohhhh yuummmmyyyyy…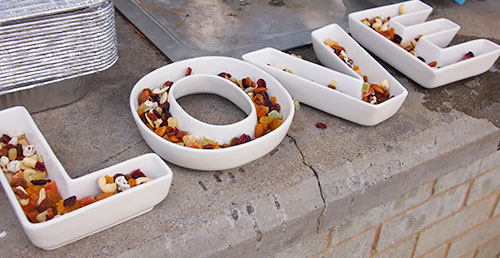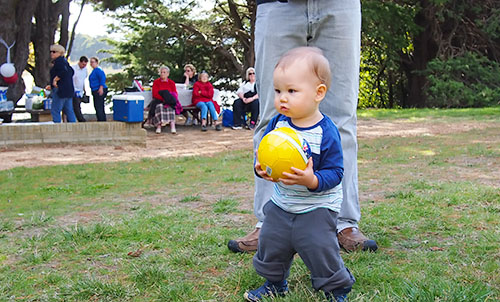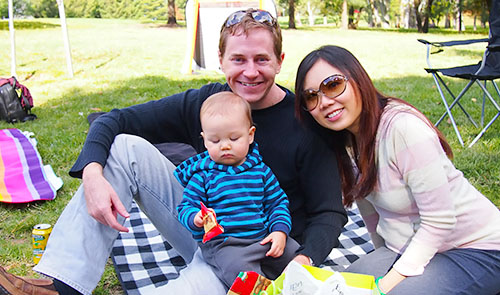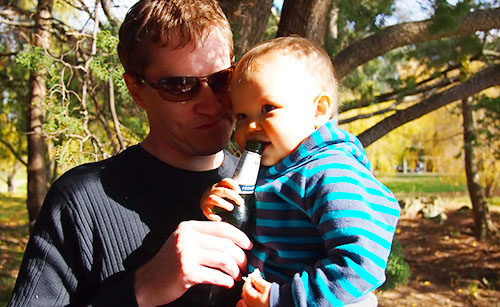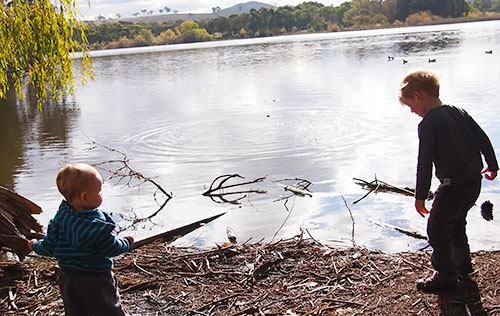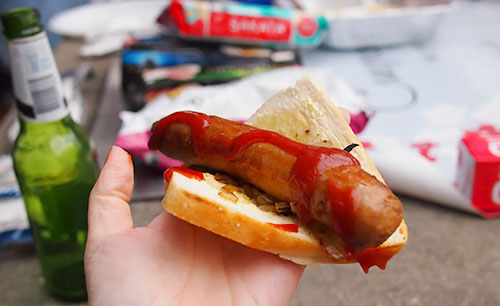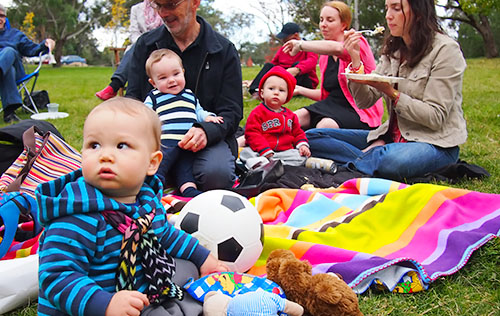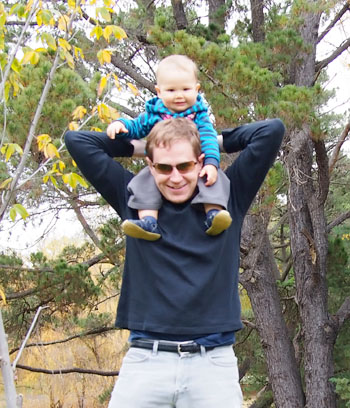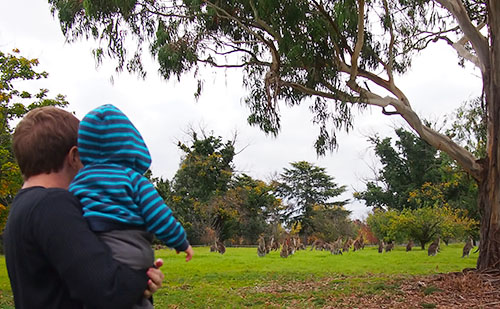 Let's Chat!