I'm always eager to discover boutique, locally-owned children's clothing and accessories. I actually don't really buy that sort of stuff from retail giants like Mothercare etc, 'cos their clothing can be cute but nothing that seriously excites me, and I always see many kids running around wearing it anyway.
I don't actually know of many locally-owned boutiques, that also sell stuff that appeals to me, so was pretty chuffed when I was introduced to Ellyloves.com, owned by 2 sisters. OMG YOU SHOULD SEE THEIR STORE!!! Previously online-only (their website design sends me into a bit of a frenzy 'cos it's just so damn pretty!), they now have a shopfront at Cluny Court and it is whimsical, personified. Their concept is that "children's clothing can be beautiful yet comfortable and practical", and they use designer cotton fabrics imported from USA and UK.
I'll stop right here and admit – their girls clothing are freakin' adorable. As in, adorable enough to make you squeal when you see their French style whimsy dresses, and their cutie-pie Chinese style dresses.  The boys clothes use the same fabrics and prints, and come in smart little collared shirts.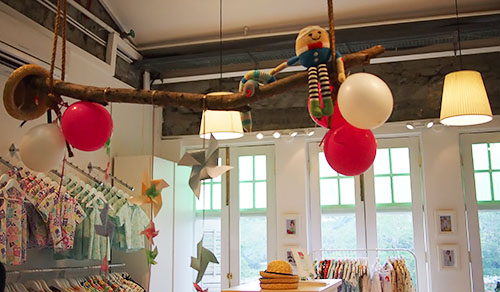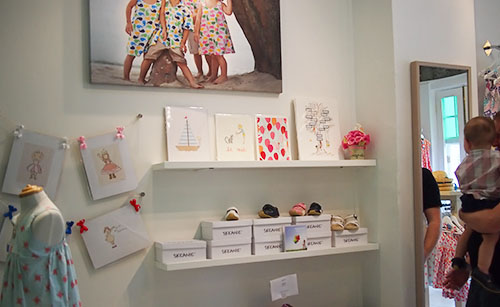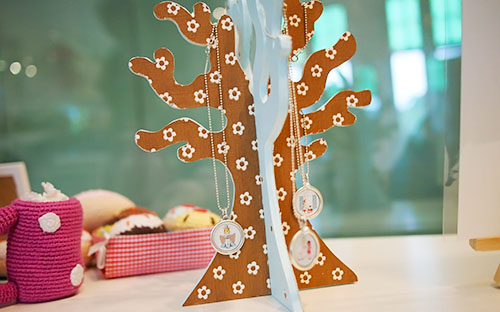 Hunter got his train-print collared shirt as a present from a friend for his 1st birthday. The print is SO cheery and bright, and he gets compliments from strangers when he wears it out – it's that eye catching 😉
The cool lil pair of aeroplane-embroidered shorts and Skeanie leather shoes were picked up in their store.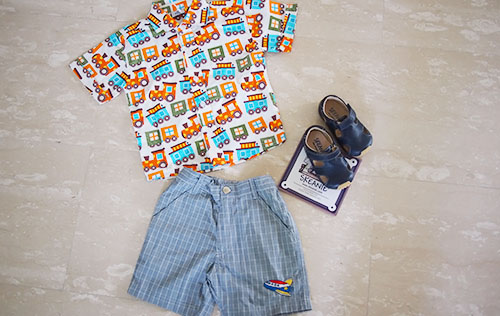 The Skeanie leather shoes are perfect, and I mean PERFECT, for Hunter. Previously he was wearing soft-leather shoes.. which are almost like a sock since they have a leather-skin sole. They are great for non-walkers, but since he's started walking, he needs something with proper soles. These Skeanie ones have the best soles I've seen so far – they are rubber and studded, and so flexible. I read that it's best for early-walkers to wear a soft sole shoe, so they can still feel the ground beneath their feet. So it ruled out a lot of other shoes I was looking at. Also, I love the closed-shoe design, with holes around it, so it's cool enough for warm weather yet doesn't look as casual as a sandal (ie. can wear indoors in shopping malls and still look pretty 'dressed up').
Hunter can walk by himself now, and these flexible shoes are working out really well for him. He happily lifts up each foot to put on his shoes every morning when we get dressed to go out, so I guess he likes 'em too 😛 Now I'm eager to get the other designs for him!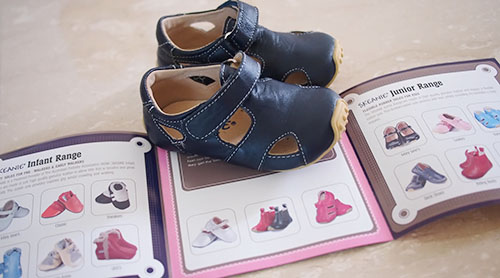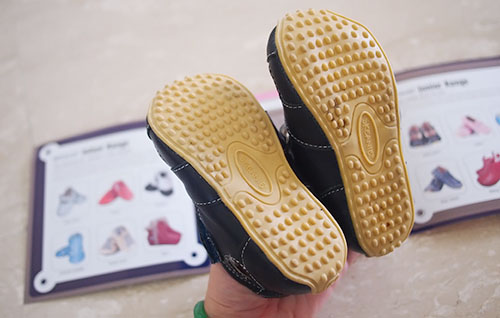 The aeroplane-print shorts are a comfy cotton, and best of all, have adjustable straps on the inside of the waistband that can be buttoned tighter or looser.. so you can buy one size up and adjust accordingly, so it lasts as long as possible. I picked out the plane design for Hunter, but there's a whole bunch of other ones… was tempted on the car design too, which was so cute!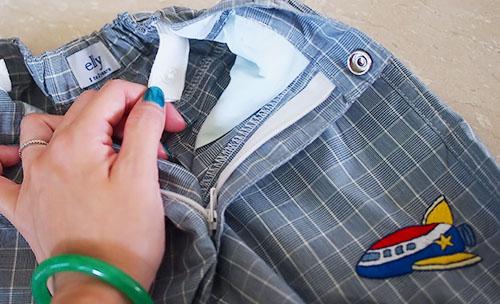 Anyway, here are some pics of the 'lil one, dressed head-to-toe in ELLY clothing from Ellyloves.com 😉 The clothes he's wearing are a little over-sized for him, cos I wanted them to last as long as possible.. so I'm hoping they'll last him for at least the next 6 months!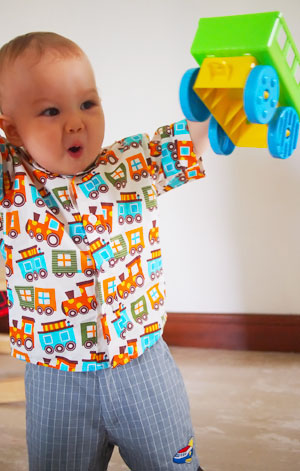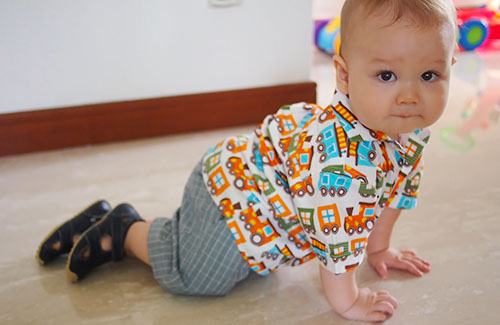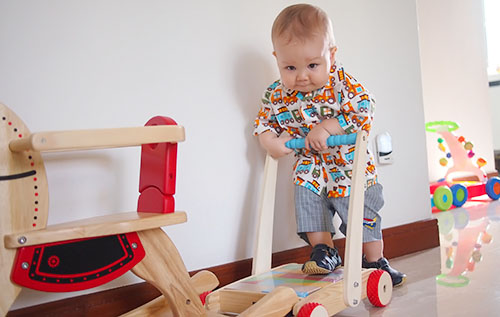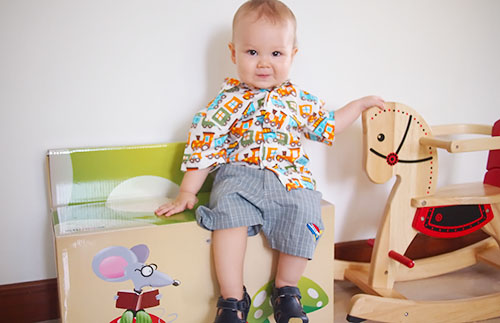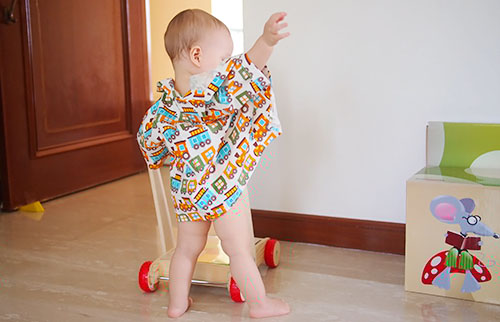 PS. Found out the site ships internationally – hurrray!! They weigh the stuff you've bought, then give you a quote from the Post Office for Registered Mail to your country.. Fab idea for gifts too, because it all comes wrapped in a really gorgeous Elly box.
Let's Chat!