Just a small food post during our Racha babymoon, cos I'm still going through my photos etc. What I LOVED about our little getaway was that the weather was spot-on perfect. Really warm and bright sunshine in the day, and cool at night. In fact, on the first day it rained overnight, and it was so nice hearing the pitter patter of rain outside.
Of course, I was rubbing my hands with glee just thinking about the hotel breakfast. I'm such a sucker for hotel breakfasts. I ADORE the buffet spread – I mean, all-you-can-eat when you've just rolled out of bed mere minutes ago? Bliss!! It just feels so indulgent, and screams HOLIDAY to me 😀
The Racha did both Western style and Asian style breakfasts, to cater for all tastes. They have a customise-your-eggs station, and also a station that cooked fresh Belgium waffles that were divine. And can I just say that wandering down to the restaurant, sitting out in the open and watching and hearing the ocean, and chowing down on breakfast…. THIS IS LIFE. If only we could escape reality and live like this every day!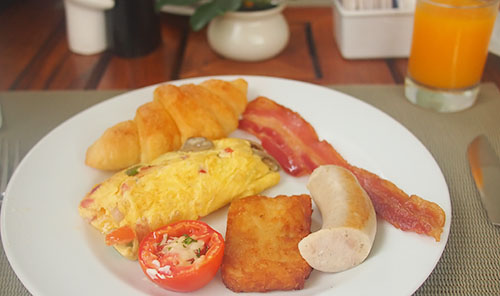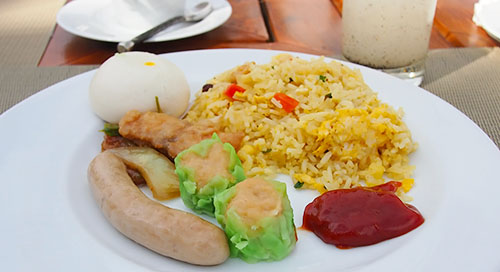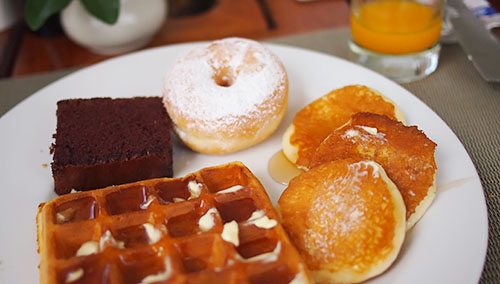 We had some random room service and pool-side service lunches, but I didn't take pics of 'em all.. I did remember to take this one though. It's of a very lovely Thai-style fried rice, and spring rolls with gigantic prawns in them.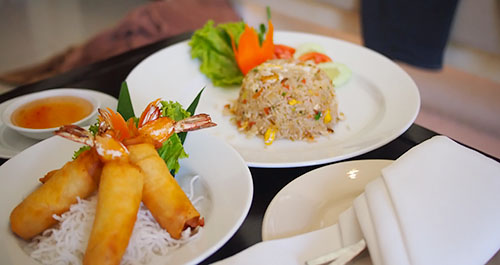 One of our more interesting meals was at the backpackers motel, called Raya Resort or something along those lines. It was a very simple bamboo/wood hut built on stilts, on top of the beach. We were fascinated with it because it just looked so local and SO FUN!! I mean, fancy hotel food is always nice.. but nothing beats doing it casual/local style and soaking in the relaxed ambience.
It had very simple plastic tables and chairs, no-frills service, and food served on simple old plates. We were super excited at the thought of having really good local grub, in a very chill setting. However, the prices were pretty touristy! I guess what can we expect since it's on a remote island, right? The prices actually were only slightly less than the hotel restaurants.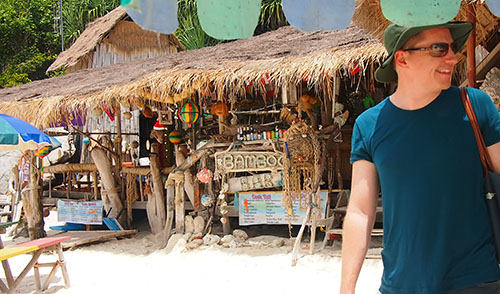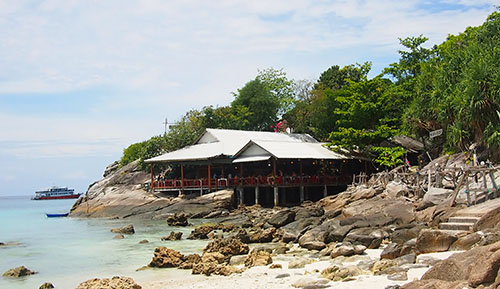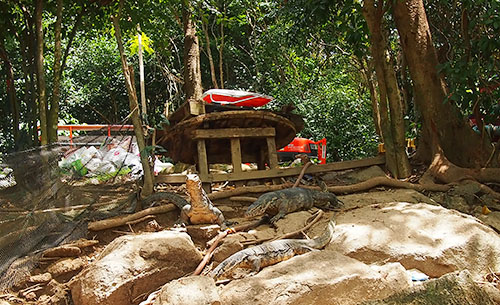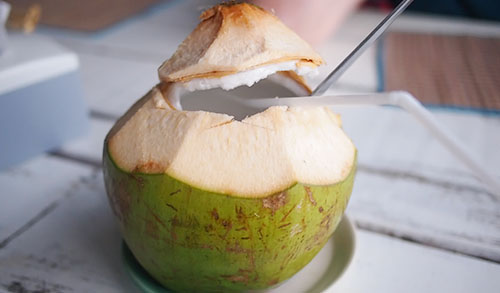 The food? The pad thai that we had was a total disaster!! It was weakly-fried noodles with no 'flavour of the wok', and reaaallllyyy not authentic at all 🙁 Sad, because it came out very pretty looking, albeit super duper tiny for the price.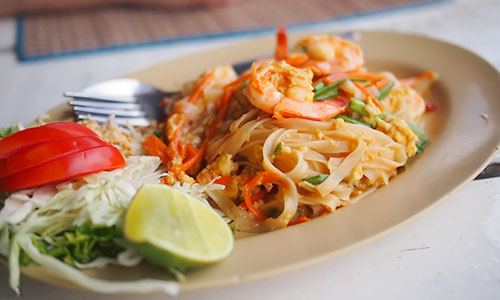 The Fried calamari, however, was a winner. Tiny little pieces of calamari deep fried to a golden crisp. I loved the seasoning/batter they used, which was very tasty and oh so addictive, especially when dipped in the sweet chill sauce. YUM!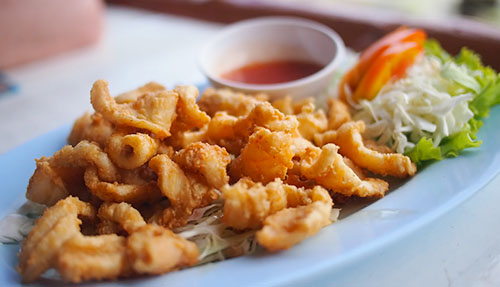 Let's Chat!