Hey guess what, it's Chinese New Year!
OK, Chinese New Year actually started more than a week ago.. but I've been busy on playdates and looking after Hunter, so haven't had a chance to blog about it yet. And anyway, was preoccupied writing up his 1st Birthday entries 😛
But yep, Chinese New Year is really exciting for us this year because it's the first time we've celebrated in …. believe it or not….. over a decade. I think the last time we celebrated was when I was 18 yrs old or something like that! It's not exactly big in Australia, and in China the whole country practically shuts down whilst everyone visits their own relatives, so we could only bum around at home.
But THIS year, we're in Singapore and can celebrate! And, even better, we have Hunter now. It was his 1st CNY so of course we had to dress him up in a traditional Chinese outfit. I figure since Hunter is a mixed kid, he would look pretty funky in it 😛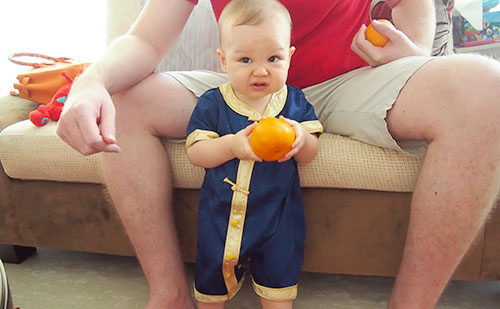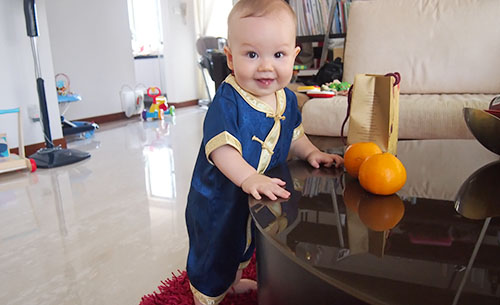 It was still a pretty low-key CNY celebration for us, because my Dad's side of the family don't even celebrate it, and my Mum's side just barely. So all we really got was to go over to my Aunt's place where she had an 'open house'. But it was fun! Sooooo much yummy food (which is kinda my benchmark on whether a party is good or not, heh!!) and lotsa family friends there too. Hunter was a bit shocked with the people, but had fun 🙂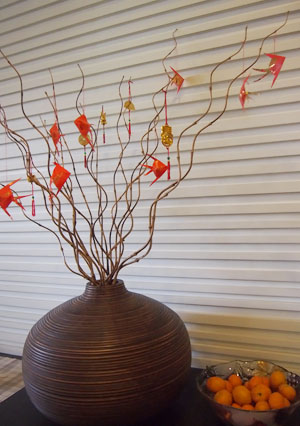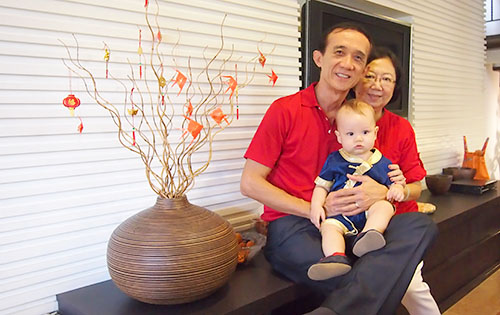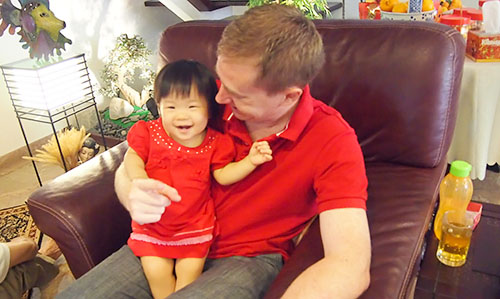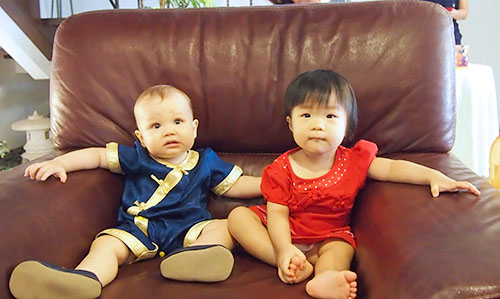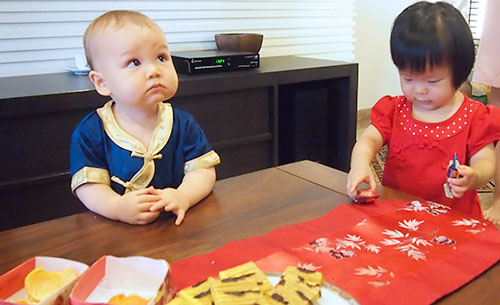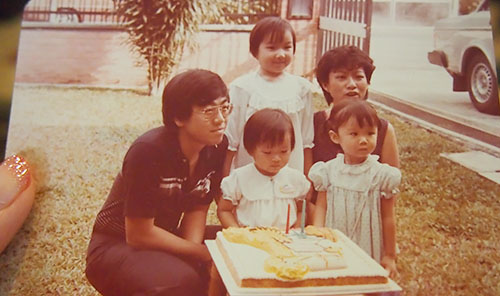 Let's Chat!