Cookyn Inc and Greengrocer threw a big bash over the weekend, where Greengrocer provided all the ingredients, and the Cookyn team whipped it all up into a stunning explosion of delicious food.
And stunning it was. ALL 21 COURSES.
Yep, you heard me! The portions were small, but since we then proceeded to eat multiples of each, the 21 different foods reaaallllyyy added up. Not to mention the wine tasting that accompanied the food. We were staggering around a bit by the end (from being full, that is!) 😉
The Cookyn team really outdid themselves, and they'd spent the entire day before slaving away in the kitchen to prepare all the food. Can you imagine the mammoth task of throwing a party and cooking up 21 courses?? And ALL of them beautifully presented to boot. I felt really tired just thinking about it 😉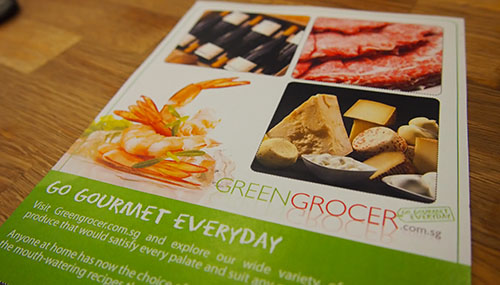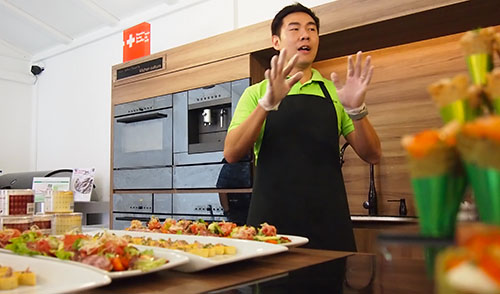 So these mini cones and tartlets are the CUTEST, and something I'm thinking of doing for Hunter's first birthday party 🙂 They come in a variety of flavours and you can stuff em with bits and bobs of food and voila! Instant canapes. Too easy.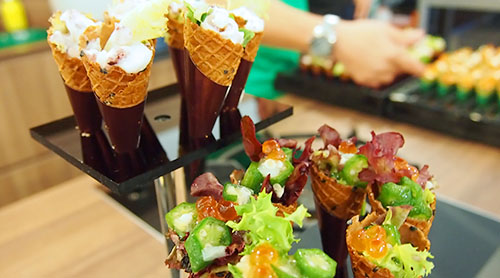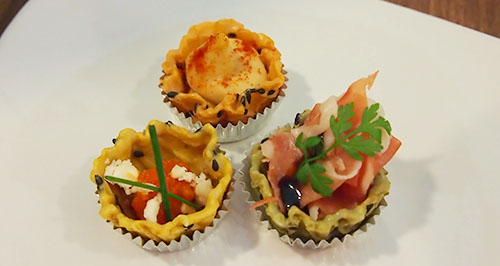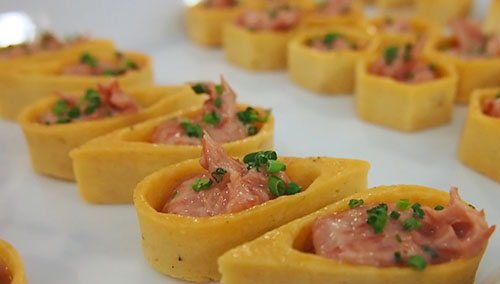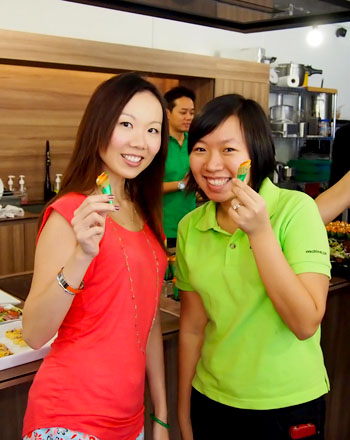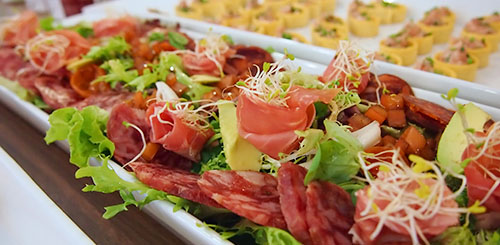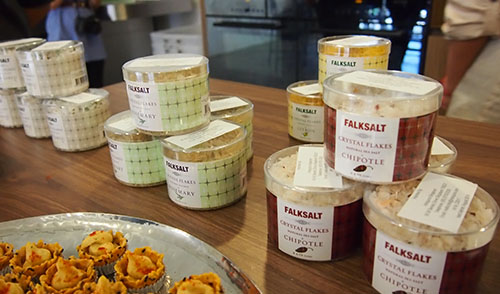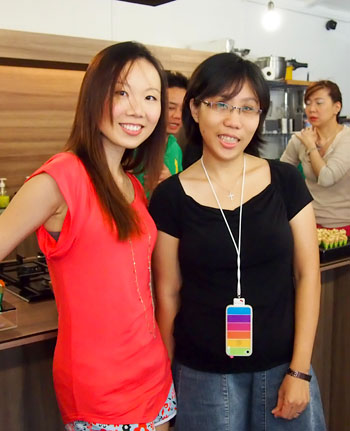 I didn't pace myself very well, and because I was hungry, I went…. errrr…. a little bananas with the appetizers and ate perhaps 15 of those cones/tartlets. They were really good okay!! I soon regretted it though.. when my logical brain kicked in and said "HELLOOOO BEVERLY?? You're only 1/3 of the way through! PUT THE FOOD DOWN". And sure enough, came another storm of dishes.. this time all the mains.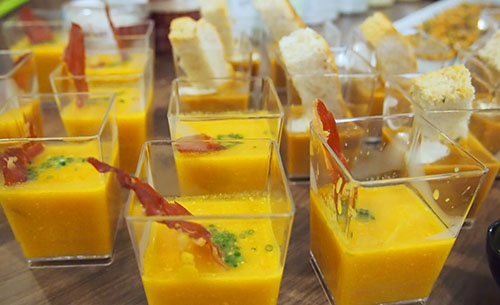 OMG must stop here so everyone can also stop and appreciate this below. This thing of beauty and perfection. Otherwise known as Foie gras in savory tomato shell. These lil babies had me in conniptions. Big slabs of foie gras grilled, then chopped and stuffed into these lil shells and with some sort of sauce (creme fraiche maybe? aioli?). ARRRGHHH THEY WERE GOOD. And addictive. Ate 10 of these little tartlets alone (I counted, cos I was feeling a bit guilty that I was standing there stuffing 'em into my mouth as fast as I could). Then I snuck into their preparation area (heh heh heh) and spotted a tray of just the foie gras. So then I stood there nonchalantly and merrily popping in the foie gras chunks into my mouth, like chips or something 😛 Boy they were yummy!!!! I was a very happy girl.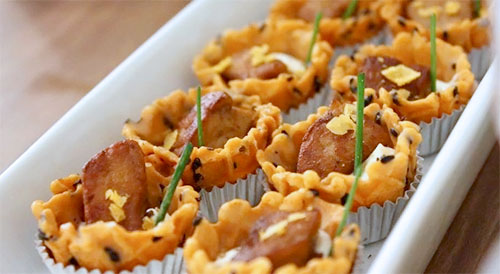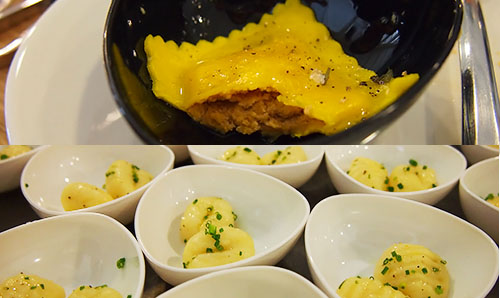 Oh, and this Sous vide turkey with cranberry and special salt also had me very happy. Thing is, I DON'T like turkey – the flavour is boring, and it almost always is dry and just blah. But this was so so so moist and tender and wonderful, it was like it wasn't even turkey?? Hard to explain. I only managed to stuff 2 of these suckers down though… was starting to get a tad full :X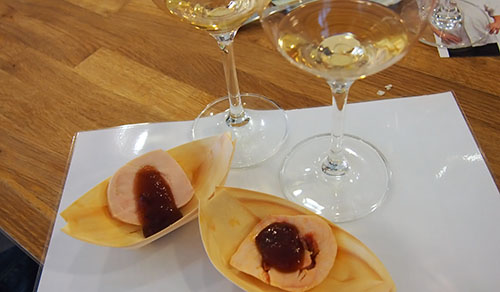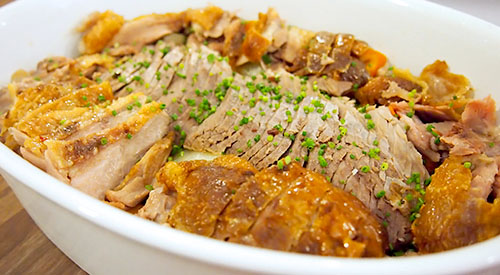 OH MY I was so pleased to see the Lamb rack with rosemary come out! I love lamb. Especially when it's roasted so beautifully, and comes in small little chunks that I can pop into my mouth and continue chatting. So tender, with the beautiful smell of rosemary. Bliss.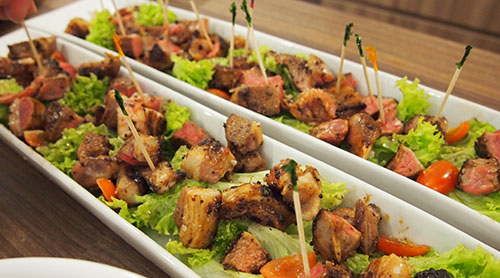 Aiiiieeeee the Wagyu meat balls with bechamel finally arrived!! Was so eager for these because I love meatballs anyway, and HELLO these are wagyu! And check out how adorably they're presented. I managed to sneak 4 of these yummy meatballs… which I later regretted because it was incredibly GREEDY of me as there were none left afterwards, and I wonder if anyone missed out on getting a meatball cos I stood there quickly scoffing 'em 🙁 Hopefully everyone got at least one!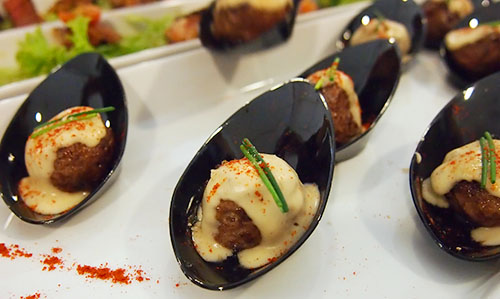 I really enjoyed the Scallops and prawns on focaccia too, particularly because the scallops were huge and plump and juicy. Only problem was that I was kinda full and the focaccia really filled me up.. but now I feel like more 😛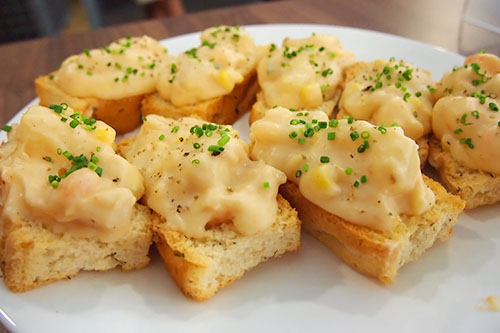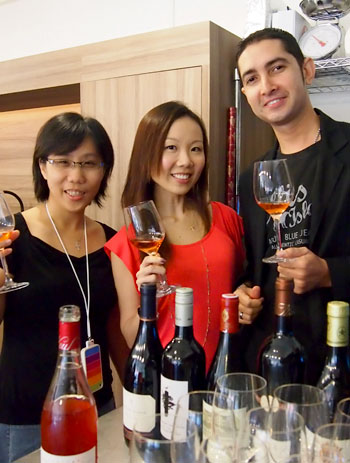 And then it was…. DESSERT TIME 🙂 Mini cones made another appearance, but this time laced with chocolate. They were so adorable, perfect for a kiddy party / Hunter's first birthday party! And, well, really yummy. Can't quite go wrong with desserts, can you?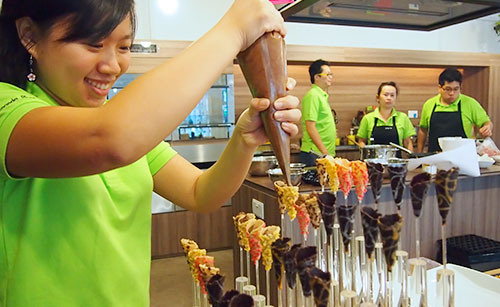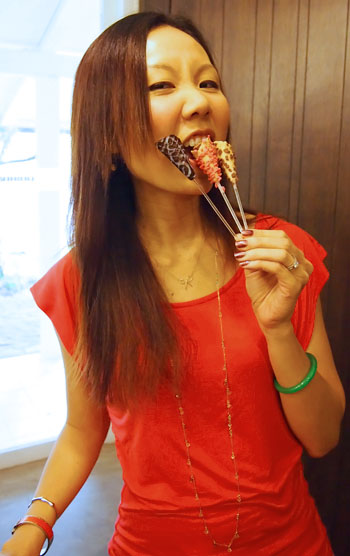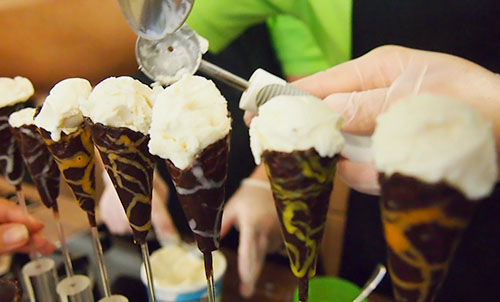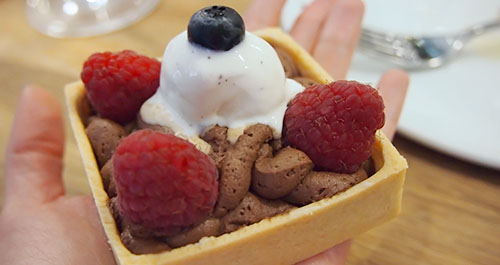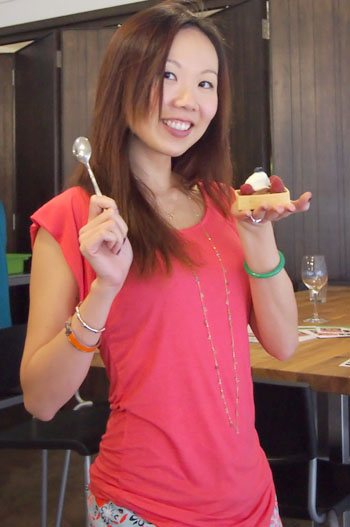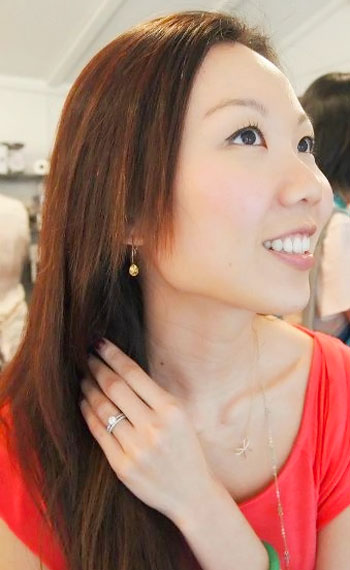 So that was it. Lots and lots and lots and LOTS of food. Our bellies were nice and full afterwards, and I looked rather pregnant but oh well. I wore my comfy shorts and t-shirt in preparation, so it's all good 😉
We had a fab time, and it was really fun to sample all the food that Greengrocer have to offer, and witness the Cookyn staff in action. Anyway, Cookyn do fun parties as well that you can attend, or book out an entire session to host your own party. Check em out at http://www.cookyn-inc.com
Let's Chat!