This is a little outfit that we picked up at Suntec Mall. Boy am I glad we got it in the next size up, because whilst the width is fine, the length only just fits him because he's so long.
The little red (detachable) capelet at the back just makes me *SQUEAL*!! Tres cute.
Chris was a bit bummed there was no Spiderman outfit there, as he'd have preferred that 😉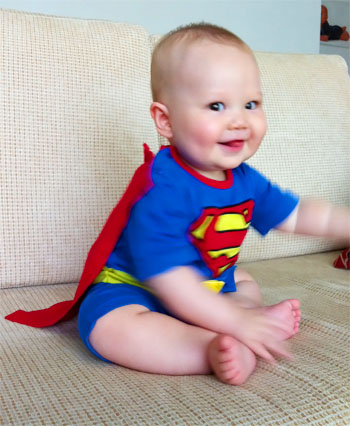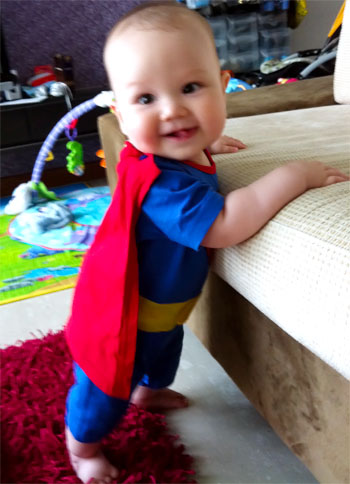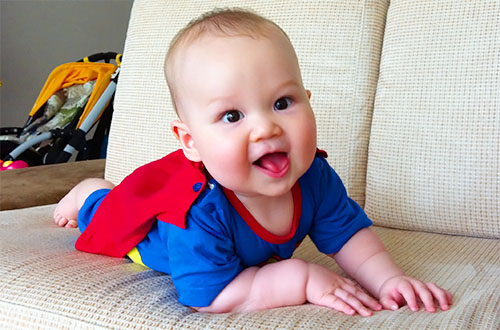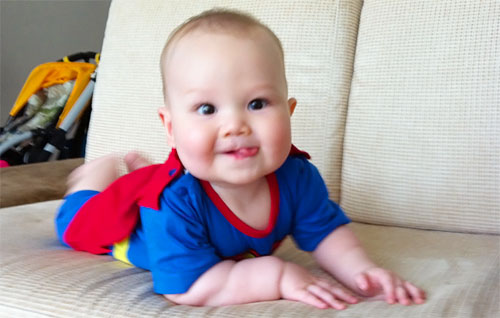 Let's Chat!